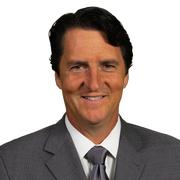 Tim Van Vooren
Sports Director
I have been at FOX6 since September 1990 and have enjoyed every minute of it.
Growing up in West Bend, I never would have believed that I would get the chance to cover events such as Super Bowls and Final Fours and Major League playoff games and NASCAR events as a Milwaukee sportscaster.
In between, there have been so many feature stories with folks who excel far from the spotlight.
With continually evolving technology, there are more and more exciting ways to share those stories.
This job is never the same from day to day, which is one of the reasons it is so much fun.
Thanks for letting me be a part of your viewing experience.
The latest from Tim Van Vooren