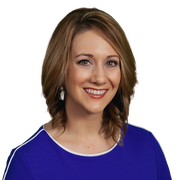 Amanda St. Hilaire
Investigative Reporter
I am an investigative reporter with a passion for public records and open meetings. I've been part of the FOX6 team since July 2018.
My love for journalism started when I was 12. My parents took me to school board meetings, which they attended to advocate for students with disabilities. I took notes, asked the board members questions after the meetings, and wrote stories about what happened.
Just a few years later, I did my first investigative report at the age of 15. My parents announced they were moving our family of eight from New Hampshire to Pennsylvania. I promptly dug up every fact I could find about the area, made arrangements to live with a friend's family, and presented my findings to my parents. They congratulated me on my efforts, informed me that I was still required to move with them and my five brothers, and suggested I channel my energy into journalism.
Pennsylvania turned out to be lovely. After I graduated high school, I attended Syracuse University, where I graduated one semester early with a dual B.A. in broadcast & digital journalism and international relations.
A few weeks after graduation, I started my first television news job at WTOL11 in Toledo, Ohio. Toledo will always have a special place in my heart because it's where I met my now-husband, Steve. It's also where I officially started my investigative career. Through public records, I was able to expose flaws in the state's school vaccination tracking system and uncover the City of Toledo fraudulent food expenses.
I eventually returned to Pennsylvania to work at ABC27 in Harrisburg, where I was a founding member of the station's first investigative team. I also started a weekly "Restaurant Report" segment, along with the market's first television station podcast, called On Deadline. I continued to hold local leaders accountable through reporting on public expenses, nursing home violations, costly towing practices, efforts to skirt laws governing transparency, and gaps in the Capitol's system for reporting sexual harassment.
I am a recipient of the Pennsylvania Institute of Certified Public Accounts "Truth in Finances Award, along with regional honors from the Associated Press and the Mid-Atlantic Emmy Awards.
When I'm not at work, I enjoy spending time with my husband and daughter, reading, hiking, and exploring our new home of Wisconsin!
The latest from Amanda St. Hilaire