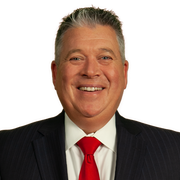 Brandon Cruz
Sports Reporter
Maybe I can thank Vin Scully for getting me into my career. I was an 8-year-old watching baseball, wanting to be there, as a player or better yet, the broadcaster. Scully was the voice that brought me there. Even though he was the long time voice of the Los Angeles Dodgers, as a San Francisco Giants fan, I didn't hold that against him. He was the broadcaster for all the big games of my youth and I wanted to emulate him.
The journey began by doing every possible book report I was assigned on sports, athletes or broadcasters. As I moved into high school, the passion continued. I first became a writer for "The Amadon", the newspaper for Amador Valley High School in Pleasanton, CA. Our mascot is the Dons if you were wondering where "The Amadon" came from. The next year, I became the sports editor for the paper. I then brought my talents to Southern California and Long Beach State, where I was able to get my first big break. My uncle, Gary Cruz, an Emmy-winning sports anchor, took a job at KCAL just up the road in Los Angeles. He gave me an opportunity to intern and learn from the best sportscaster I've ever known, as well as a great group of people. Plus, I got to meet and spend a little time with Scully at Dodger Stadium during the 5 years I was at KCAL. I moved up the ranks and was producing sports, covering many of the same athletes I had been writing book reports about as a kid.
My next life-changing moment happened soon after college. I was hired as the Sports Director at KVEW-KAPP in the Tri-Cities, WA. From there I did sports in Pocatello, ID, Colorado Springs, CO, and Denver, CO before coming to Milwaukee in 2006. In the Brew City, I've been fortunate to cover the Packers, including Brett Favre's final year with the green and gold, the Brewers return to the playoffs for the first time since 1982, as well as their NLCS runs in 2011 and 2018. Covering basketball in this city has been amazing, especially after the Bucks drafted Giannis Antetokounmpo as I've covered their playoff runs, including their 2019 Eastern Conference Finals appearance. The Badgers Final Four experience, which ended in a loss in the NCAA Championship Game against Duke, was one of the most exciting experiences I've been able to be a part of. Plus, the nearly annual chance to cover Marquette in the NCAA Tournament has made for great stories.
In 2009 my life changed again. I made a move from sports to the news side of journalism when I joined FOX6 as a general assignment reporter. The transition was much more enjoyable than I could have imagined. I've seen the amazing changes in Wisconsin up close. From the Packers Super Bowl run in 2011 to the protests over Act 10 days later and the subsequent recall races to the wild weather we've endured, I've told the stories that matter to you. Then the national political scene set its sights on Wisconsin and I was able to sit down with the eventual Republican candidate, Mitt Romney and tell you why he was running for the highest office in the land. I also told you stories about former President Bill Clinton stumping for President Barack Obama and the President himself, making many stops in our state.
Once again my professional life changed, this time in June of 2014 when I moved from news back into sports. Again, I'm telling stories of the Green Bay Packers, Milwaukee Brewers, Milwaukee Bucks, Marquette and Wisconsin athletics, among others. During the football season, I'm also bringing you the FOX6 High School Blitz. Along with giving you sports news of the day, I'm also sharing unique stories that take you "Beyond the Game". This is an opportunity that I'm thoroughly enjoying as I'm able to bring you stories that are more than just x's and o's of sport and more of the people who are the true story.
Most importantly, Milwaukee is where I met my beautiful wife. Because of her, I've been able to make Milwaukee my home where we are raising our wonderful son.
If it weren't for Vin Scully's impact on an 8-year-old kid in Northern California, none of this would have been possible and you would be reading about somebody else. Thank you Vin and more importantly thank you for taking an interest in me.
The latest from Brandon Cruz