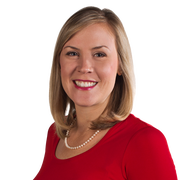 It's unusual for a 9-year-old child to be captivated by the news. But my parents can attest, I was that strange kid who stayed up past my bedtime to watch the evening news. Sometimes, I have to pinch myself knowing that I'm living out my dream every day. Here I am all grown up, still staying up late for the news.
I joined FOX6 in June 2012. I've had the privilege to share stories of courage, tragedy and triumph across southeast Wisconsin. You can find me on the nine and ten o'clock newscasts, but I've reported on every shift at FOX6. I've covered some of the biggest stories in the state. I was one of the first on the scene during the Sikh Temple shooting, standing with victims' families trying to gather information about what took place. I extensively covered demonstrations following the death of Dontre Hamilton. And I reported for hours on live television in the middle of the Sherman Park unrest. I am now reporting on some of Wisconsin's Most Wanted – with help from the U.S. Marshals Fugitive Task Force.
My work has been recognized by the National Academy of Television Arts and Sciences. I'm a three-time Emmy nominee.
Prior to Milwaukee, I worked for WCIA in Champaign, Illinois. Before that, I spent a year at WAND as a Champaign bureau reporter. My time in Illinois led me to my husband, Ben Handelman. You might know him as the weekend anchor here at FOX6.
I was raised in Northwest Indiana, where my parents always encouraged me to follow my passion, not my pension. I earned a Bachelor's degree in political science from Indiana University. Go Hoosiers! I earned my Master's degree from the Medill School of Journalism at Northwestern University.
I love telling your stories. Keep sharing them with me. You can find me on Twitter and Facebook.
The latest from Ashley Sears