Most Wanted 'menace' Twyman admits to shooting, jury deliberates
MILWAUKEE - Kenneth Twyman, a three-time Wisconsin's Most Wanted fugitive, admitted in court Tuesday that he shot a man to death over a drug debt – but did so to save his own life.
The case is now in the hands of the jury.
At the Milwaukee County Courthouse, the 25-year-old Twyman took the stand in his own defense Tuesday. He is charged with first-degree reckless homicide, accused of killing Tayvon Lucket in April 2022. 
SIGN UP TODAY: Get daily headlines, breaking news emails from FOX6 News
The shooting happened in a gas station parking lot. Monday, Luckett's girlfriend said she watched Twyman fire the fatal shots. Twyman admitted he did it, but only because he feared for his own life.
It started with a chance encounter in the doorway of the GPC Quick Mart near Fond du Lac and Locust. Twyman was going in for sodas, and Luckett was coming out with pizza rolls when the two recognized each other.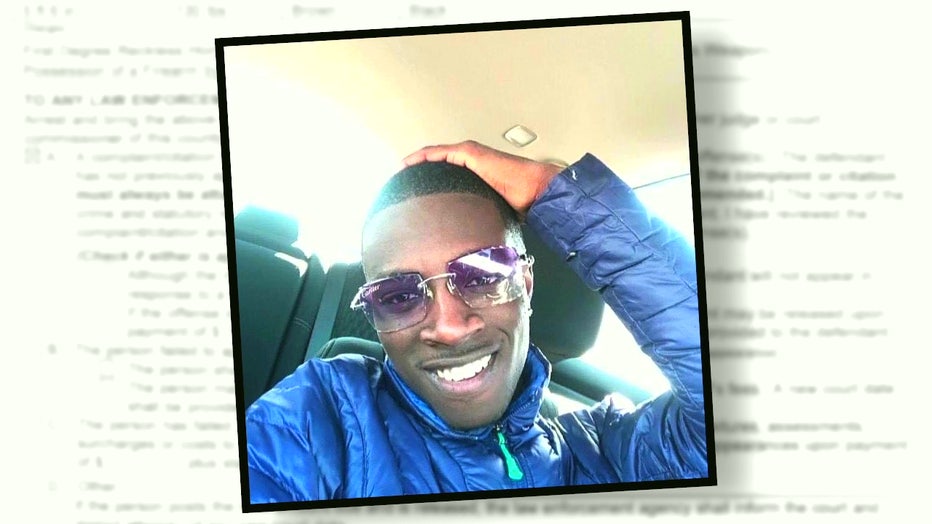 Twyman said he still owed Luckett $150 for three grams of cocaine from a year-and-a-half earlier. Outside the convenience store, Twyman said he tried to shake hands with Luckett – but Luckett refused. He said he saw a gun in Luckett's left hand, pointed at the ground, and testified that Luckett told him: "This is how people die."
Twyman ran to a car that drove him away from the scene. U.S. Marshals arrested him three months later in Oak Creek. He still faces charges in a 2018 case that landed him on Wisconsin's Most Wanted, as well as federal drug charges issued earlier this year.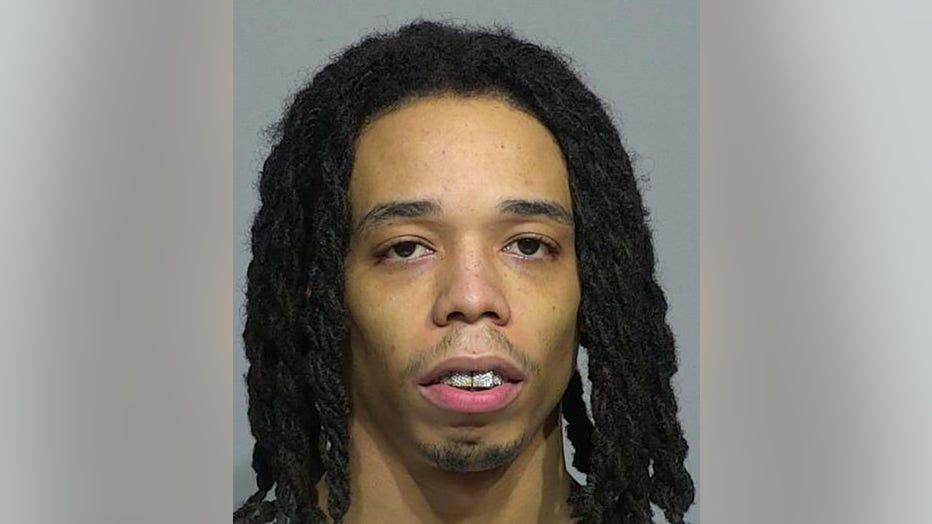 Twyman cases
The Luckett homicide is one of five cases filed against Twyman since 2017 in Milwaukee, Waukesha and Ozaukee counties, as outlined below, per online court records:
FILED: June 2022 (Waukesha County)
CHARGE(S): Felony bail jumping
STATUS: Pleaded guilty October 2022
SENTENCE: 180 days in jail starting Oct. 12, 2022 with 94 days credit for time served. Two charges were dismissed and read into the court record: felony bail jumping and possession of THC
FILED: January 2022 (Milwaukee County)
CHARGE(S): Possession with intent to deliver THC, felony bail jumping
STATUS: Case dismissed in November 2022 because he was going to be federally indicted
FREE DOWNLOAD: Get breaking news alerts in the FOX6 News app for iOS or Android.
FILED: November 2018 (Milwaukee County)
CHARGE(S): Operator flee/elude officer -- bodily harm or property damage, second-degree recklessly endangering safety, possession with intent to deliver THC, as party to a crime, possession with intent to deliver cocaine, possession with intent to deliver heroin
STATUS: Court hearing March 24
FILED: January 2017 (Ozaukee County)
CHARGE(S): possession of THC, possession of drug paraphernalia
STATUS: Pleaded guilty June 2017
SENTENCE: Sentenced to two years' probation in June 2017
'A complete menace to this city'
Twyman, a three-time fugitive, has been picked up by U.S. Marshals in Milwaukee, Oak Creek and Little Rock, Arkansas.
In 2018, Milwaukee County prosecutors charged him with leading police on a high-speed chase, causing a crash that hurt three people and leaving behind a rolling drug house with seven cellphones, including one that contained an especially troubling video. It shows Twyman driving through a Milwaukee neighborhood firing an automatic weapon out of the driver's side window.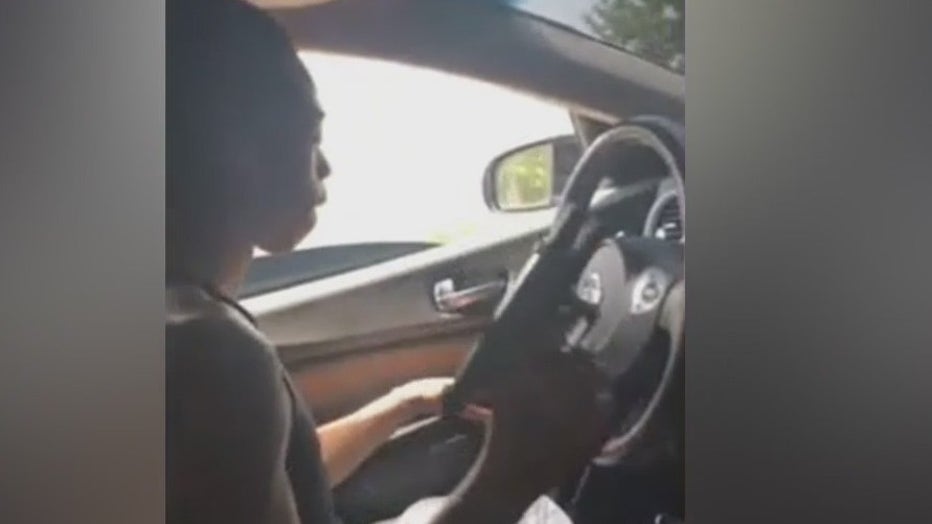 "A complete menace to this city," is how a member of the U.S. Marshals Service described Twyman in 2018.
In December 2018, the U.S. Marshals fugitive unit tracked Twyman down, but a few months later, Twyman posted $3,000 cash bail and disappeared again. It wasn't until January 2022 that U.S. Marshals picked him up for a second time. He posted $9,500 bail and got out again.
Bail repeatedly posted
In July 2022, Marshals found him in Oak Creek after 10 weeks on the run. That arrest marked the third time U.S. Marshals arrested Twyman in five years. 
This time, a Milwaukee County judge set bail at $100,000. He doubled the bail in Twyman's other pending cases. With $12,500 already paid, he would need another $112,500 to get out.
Within a few weeks, Richard Stulo, paid all of it. Stulo is a convicted drug dealer known to associates as "White Boy Richie." Stulo was still on probation. It wasn't until after FOX6 News first reported the bail payment in August 2022 that his probation agent asked for an explanation.
Stulo's loan got Twyman out of the Milwaukee County Jail in August 2022, but before he could go free, the Milwaukee County Sheriff's Office transferred him to Waukesha to face drug charges there.
Prosecutors warned Twyman was a high risk to flee the state. On Aug. 8, 2022, prosecutors revealed that jailhouse phone calls tipped them off to Twyman's intentions of heading to California or Las Vegas. His bail was set at $200,000, but bail only applies pretrial, while a case is pending. 
Stulo later told FOX6 he asked the court for his money back, saying he regretted bailing Twyman out.
"I mean it was a bad judgment call. I did a personal loan for somebody and probably shouldn't have done it," said Stulo.