Most Wanted 'menace' Kenneth Twyman homicide trial opening statements
MILWAUKEE - He was one of Wisconsin's Most Wanted, and on Monday, March 20, opening statements got underway in the trial of Kenneth Twyman. Nine women and five men were selected as the 14 jurors to decide this case.
Twyman, 25, is charged with first-degree reckless homicide in the death of Tayvon Luckett.
Prosecutors say in April 2022, Twyman killed Luckett after an encounter at a gas station near Fond du Lac and Locust. At the time, Twyman was out on bail.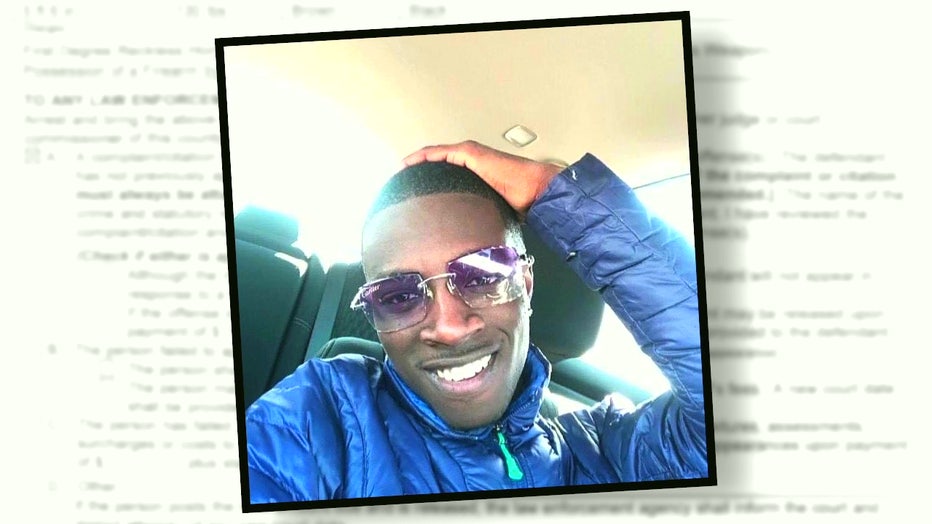 The Luckett homicide is one of five cases filed against Twyman since 2017 in Milwaukee, Waukesha and Ozaukee counties, as outlined below, per online court records:
FILED: June 2022 (Waukesha County)
CHARGE(S): Felony bail jumping
STATUS: Pleaded guilty October 2022
SENTENCE: 180 days in jail starting Oct. 12, 2022 with 94 days credit for time served. Two charges were dismissed and read into the court record: felony bail jumping and possession of THC
FILED: January 2022 (Milwaukee County)
CHARGE(S): Possession with intent to deliver THC, felony bail jumping
STATUS: Case dismissed in November 2022 because he was going to be federally indicted
FILED: November 2018 (Milwaukee County)
CHARGE(S): Operator flee/elude officer -- bodily harm or property damage, second-degree recklessly endangering safety, possession with intent to deliver THC, as party to a crime, possession with intent to deliver cocaine, possession with intent to deliver heroin
STATUS: Court hearing March 24
FILED: January 2017 (Ozaukee County)
CHARGE(S): possession of THC, possession of drug paraphernalia
STATUS: Pleaded guilty June 2017
SENTENCE: Sentenced to two years' probation in June 2017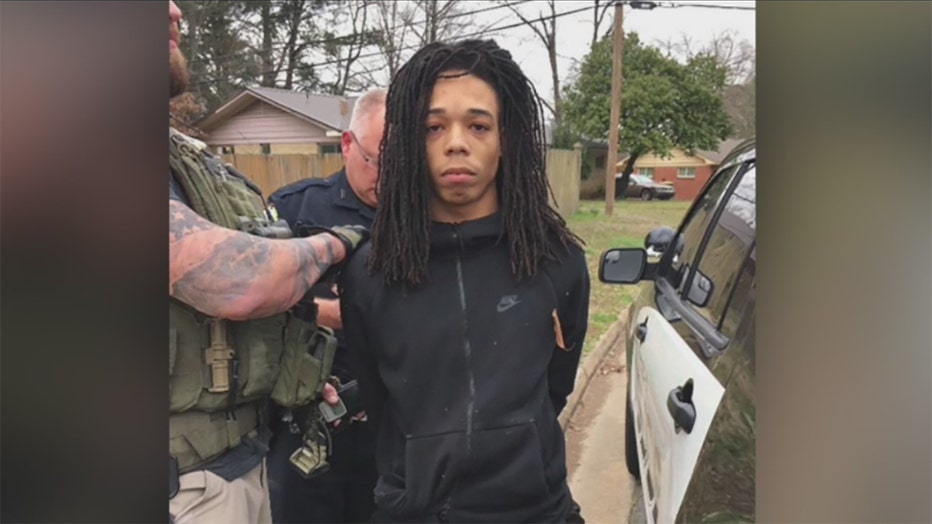 Kenneth Twyman arrested in Arkansas
U.S. Marshals described Twyman as 'a complete menace to this city'
Twyman is a three-time fugitive, picked up by U.S. Marshals in Milwaukee, Oak Creek and Little Rock, Arkansas.
"He doesn't just flee and not come back to court," said Waukesha County Assistant District Attorney Melissa Dilavy. "He flees the jurisdiction. He flees the state of Wisconsin."
In 2018, Milwaukee County prosecutors charged him with leading police on a high-speed chase, causing a crash that hurt three people and leaving behind a rolling drug house with seven cellphones, including one that contained an especially troubling video. It shows Twyman driving through a Milwaukee neighborhood firing an automatic weapon out of the driver's side window.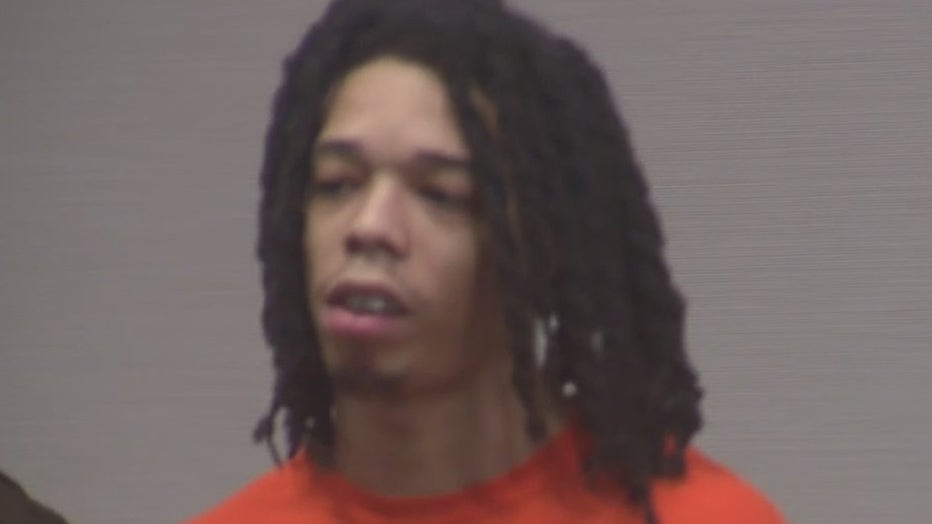 "A complete menace to this city," said a member of the U.S. Marshals Service in 2018.
In December 2018, the U.S. Marshals fugitive unit tracked Twyman down, but a few months later, Twyman posted $3,000 cash bail and disappeared again. It wasn't until January 2022 that U.S. Marshals picked him up for a second time. He posted $9,500 bail and got out again.
In April 2022, police say Twyman shook hands with Luckett outside a gas station convenience store and then shot him twice, killing him.
Twyman repeatedly posts bail
Milwaukee police say he's a killer, but no matter how high judges set his bail, someone keeps coming up with the cash to set him free.
In July 2022, Marshals found him in Oak Creek after 10 weeks on the run. That arrest marked the third time U.S. Marshals arrested Twyman in five years. He has been on the list of Wisconsin's Most Wanted more than once.
This time, a Milwaukee County judge set bail at $100,000. He doubled the bail in Twyman's other pending cases. With $12,500 already paid, he would need another $112,500 to get out.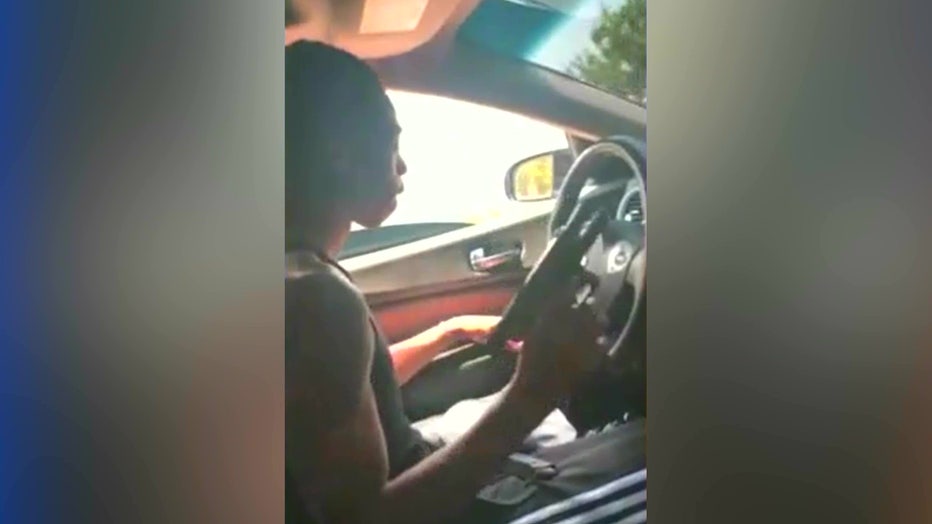 Video on a phone police recovered from Twyman's car in 2018 shows him driving through neighborhoods rapidly firing a handgun out the window.
Within a few weeks, Richard Stulo, paid all of it. Stulo is a convicted drug dealer known to associates as "White Boy Richie." Stulo was still on probation. It wasn't until after FOX6 News first reported the bail payment in August 2022 that his probation agent asked for an explanation.
Stulo's loan got Twyman out of the Milwaukee County Jail in August 2022, but before he could go free, the Milwaukee County Sheriff's Office transferred him to Waukesha to face drug charges there.
Prosecutors warned Twyman was a high risk to flee the state. On Aug. 8, 2022, prosecutors revealed that jailhouse phone calls tipped them off to Twyman's intentions of heading to California or Las Vegas. His bail was set at $200,000, but bail only applies pretrial, while a case is pending.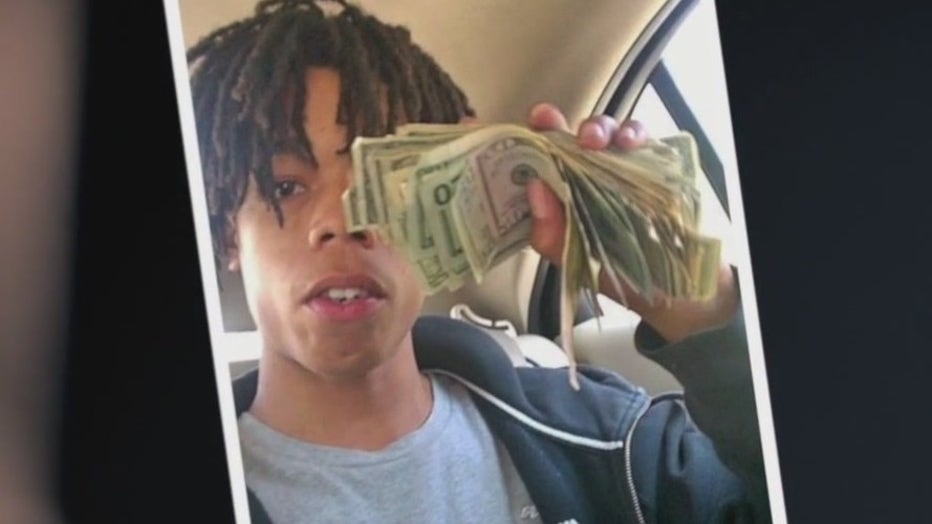 Stulo later told FOX6 he asked the court for his money back, saying he regretted bailing Twyman out.
"I mean it was a bad judgment call. I did a personal loan for somebody and probably shouldn't have done it," said Stulo.