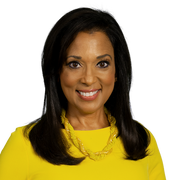 Mary Stoker Smith
Anchor, Reporter
Mary anchors FOX6 News at 5 and 10. She also frequently writes and reports on cutting-edge health stories for evening newscasts.
Born and raised in La Crosse, Mary started her career in broadcast journalism after spending four years as a college recruiter for the University of Wisconsin-Madison. She made the transition after earning her Master's Degree in Journalism from Emerson College in Boston.
Her first job was as a general assignment reporter at WNDS in Derry, New Hampshire. She was quickly promoted to anchor the stations two evening newscasts serving the New Hampshire and Boston markets.
From there, it was on to Rockford, Illinois where Mary started as the morning anchor at the ABC affiliate WTVO. She moved on to anchor the 5,6, and 10 p.m. newscasts for nearly four years. In recognition to her service to the community, Mary received a proclamation from the Mayor of Rockford declaring it "Mary Stoker Smith Day" after it was announced she was heading to Philadelphia to be the main anchor at Tribune's WB17.
While in Philadelphia, she moved from WB17 to KYW CBS 3, where she served as the weekend evening anchor for nearly four years. During the week, Mary was a general assignment reporter, covering three states — New Jersey, Delaware and Pennsylvania. Mary covered a wide range of stories while at KYW, including crime, education, politics, fires and features. She was also involved with the Susan G. Komen Race for the Cure, participating in fundraising events and an annual Mother's Day weekend walk at the famous Philadelphia Art Museum. During this time, Mary also became a member of the National Association for Black Journalists. She has been an active member ever since.
Stoker Smith has continued her service to the community during her years at FOX6, including emceeing and hosting the annual Making Strides Against Breast Cancer Walk on Milwaukee's Lakefront.
In fact, Mary decided to take the camera into the hospital room as she got a mammogram to promote early detection and awareness of breast cancer. She also emcees many worthy events throughout the year, including the American Heart Association to promote the Red Dress Campaign, the Debutante Cotillion honoring students for their academic and volunteer work, the Oconomowoc Woman's Club Style Show, and the STOP Program Awards Ceremony with MPD and students from MPS. Mary has also worked with the Ronald McDonald House, emceeing its annual gala. 
Adoption is a topic near and dear to Mary's heart because she was adopted when she was 6 months old after being in 3 foster homes.
An avid runner, Mary loves to take advantage of Milwaukee's trails and lakefront. She also enjoys reading, playing the piano and has been known to spend some quality time shopping! Her favorite part of Milwaukee? The people!
"This is a warm friendly city that I visited as a teenager and fell in love with!"
"My parents and I would drive over from La Crosse to visit my brother who lived here in 'the big city!' I'd go right to Grand Avenue Mall and spend hours riding the escalator! I thought that was the coolest thing – a mall with an escalator!"
In addition to her Master's Degree, Mary has a B.S. in Mass Communications from the University of WI-La Crosse and is a proud graduate of West Salem High School. In 1996, she was crowned Miss Wisconsin USA and spent the following year traveling the state speaking on a wide range of topics to diverse groups. Mary and her husband live in Milwaukee.
The latest from Mary Stoker Smith