Another big March snow; what made this system so unique?
This most recent snow across Wisconsin not only will go down as a backbreaker, but also as a unique over-performer that once again proves March snowfalls are no easy task to forecast.
Possibly the most classic and overused joke in the book is meteorologists get paid to be wrong. And with this system, it would prove true! The highest totals were mostly forecast for areas farthest southeast but instead, the highest totals stretch from Madison all the way up to Green Bay. But why? 
Later atmospheric model runs Friday, March 24 did show this V-shape highest totals, but so late in the game and with such variance, it was hard to take as certainty.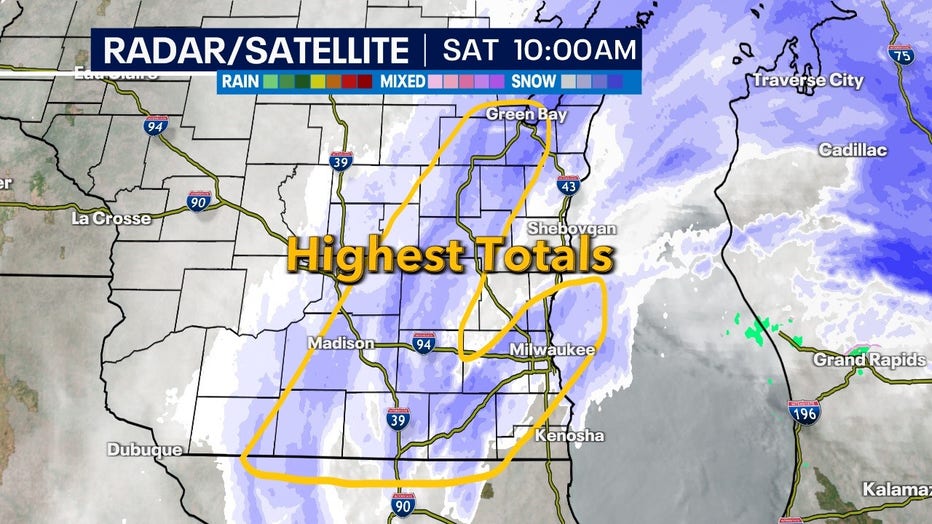 The highest totals from Saturday's, March 25 system stretched from Madison to Green Bay, but another pocket from Walworth to Milwaukee County
At FOX6, we kept with the original range to stay consistent. But even with later model run updates, they still under forecasted just how intense this stalled heavy snow band would be over areas such as Madison, Fond du Lac and up to Green Bay. 
In our neck of the woods, we did see 6-10 inches – but there were noticeable gaps in Kenosha, Racine and even up to Sheboygan.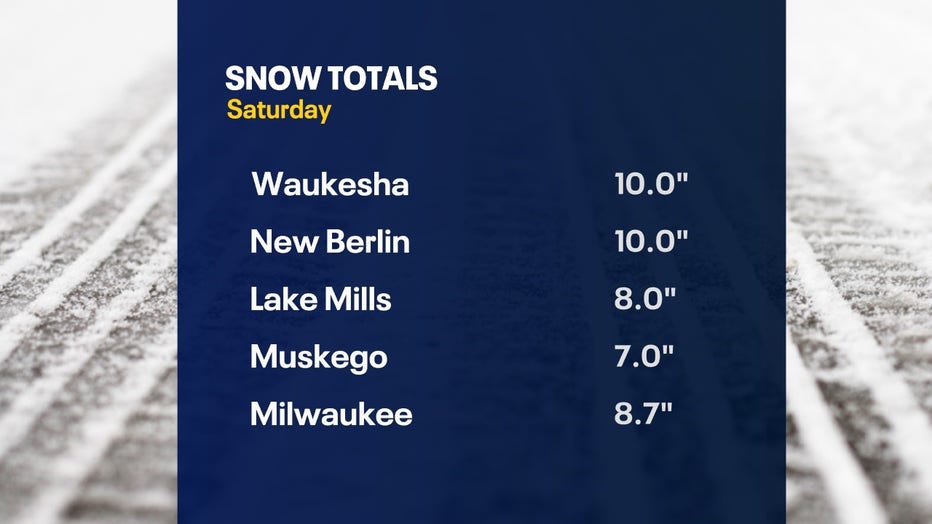 Individual snow totals in SE Wisconsin for Saturday, Mar. 25
Late winter and early spring snow can be tricky because of, on average, how warm we are. Warmer air can hold more moisture and with adequate cold air in the upper atmosphere, convective snow bands can drop lots of snow in a short period of time. Where these bands set up can be incredibly variable – and easily bust forecasts. 
From a historic standpoint, the 8.7 inches that fell at Mitchell International Airport means Milwaukee saw its first 20-plus-inch snow March in almost 60 years. The last time we got even close to this was in 2009. And looking back over the last 100 years, it is quite uncommon.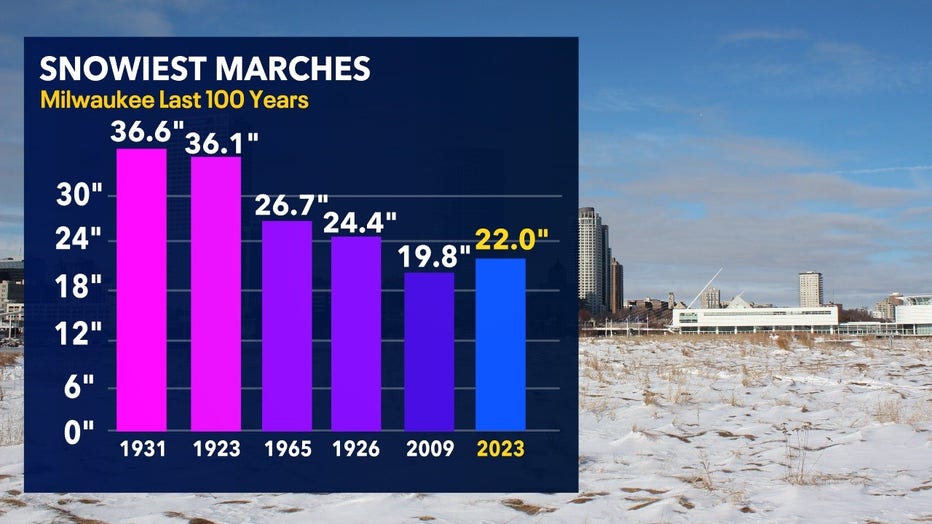 Snowiest Marches in the last 100 years now easily includes 2023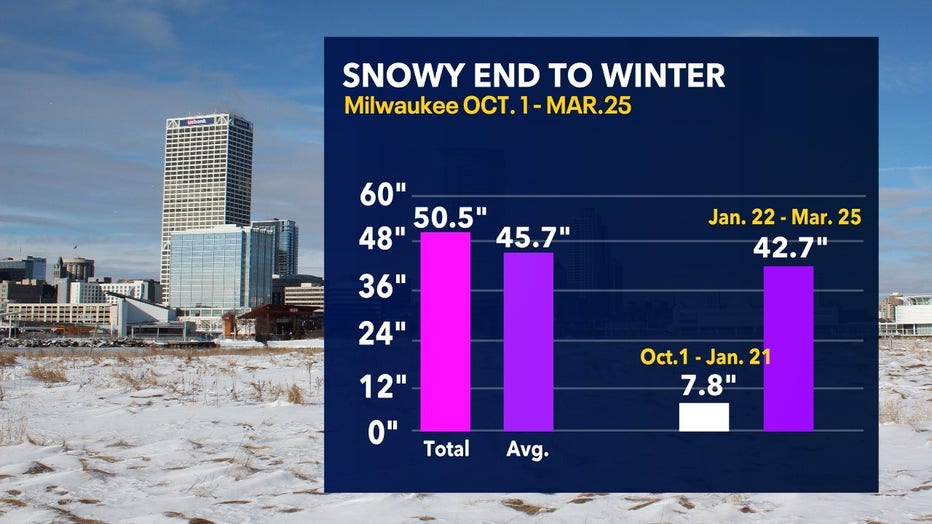 Most of our snow this season came right at the end and historically this is quite common every 3-5 years
One aspect that comes as a surprise is just how much snow has fallen since Jan. 21. We went from 7.8 inches from Oct. 1 through Jan. 21 – to 50.5 inches total thanks to an active end to winter. We went from historically below average to now above average for the season in terms of snowfall.
The bigger surprise is this happens actually quite often. Every three-to-five years, it's quite normal to get most of our snowfall after Jan. 21. This year was no exception.