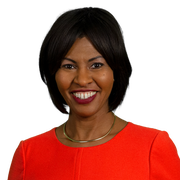 Kim Murphy
Anchor, Reporter
I've been a part of FOX6 WakeUp since joining the station in 2000.  I'm from Milwaukee and I'm so grateful to work in my hometown near my family.
I earned my undergraduate degree in Journalism from the University of WI-Madison. I received my master's degree in Journalism from Northwestern University Medill School.
My first on-air job was in Amarillo, Texas. I will always value my time in the panhandle where one day I might be chasing a tornado and the next covering a rodeo. From Amarillo, I jumped to Dayton, Ohio where I was a reporter and anchor.  From Dayton, I landed at FOX6.
I'm proud of the fact that I've been on the FOX6 anchor desk for so many big stories— from the morning of September 11, 2001, to the historical post-election mornings of 2008 and 2016. I've been on the anchor desk, as well, when the big story is in our backyard as in the 2012 Sikh temple mass shooting. In journalism,  trust is earned daily. I'm thankful for yours over the years.
As part of the unpredictable WakeUp crew, I've paraded with thousands of riders in town for Harley-Davidson's 105th and 110th anniversaries.  I've covered crazy American Idol auditions from Soldiers Field in Chicago. I've interviewed a few celebs here and there. Wendy Williams counts, right? For sure, I've dished about celebrities during my weekly segment with the producers at TMZ.
Grab some coffee and join me for WakeUp, Monday through Friday. We're Milwaukee's only local news from 4:30 a.m. until 10 a.m.
The latest from Kim Murphy
The 2020 Walk to Defeat ALS season is here. But like most events during the pandemic, it is looking a little different.
From unemployment to remote learning -- we are living in a challenging time. The Social Development Commission says there is help out there.