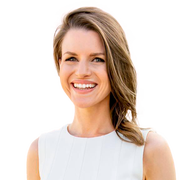 Nikola Junewicz
Anchor, Reporter
Nikola (yes-like the cough suppressant!) is thrilled to be back in Wisconsin, anchoring the morning news at the best station in Milwaukee!
She comes to FOX6 from WZTV in Nashville where she spent four years as Weekend Anchor, earning a Weekend Newscast Emmy in 2019.  As a reporter for the station, she covered the Christmas Day bombing, deadly March tornadoes, and George Floyd protests.  Her accountability stories focused on silenced accusations of corruption and harassment at Metro Police and why the department wouldn't equip officers with body cameras.  Nikola also closely tracked the state's Covid-19 outbreak when it was deemed the worst in the world.  However, the work she's most proud of while in middle Tennessee is as a volunteer, launching the region's first dance studio designed for individuals with special needs.  Nikola is blessed to be a Down syndrome sibling. 
Nikola is no stranger to America's Dairyland, or its news.  Previously she worked as a Reporter at WBAY in Green Bay and as an Evening Anchor at WEAU in Eau Claire, filing reports on the Steven Avery murder case, 2012 Wisconsin gubernatorial recall election, and of course, the Green Bay Packers!  Her breaking news coverage has been awarded by the Wisconsin Broadcasters Association.
Nikola's broadcasting journey began as a student at Cornell University, where she read the morning headlines at the campus radio station, WVBR 93.5 FM.  Later, she moved on to work at the local television station, WETM in Elmira.  As a History major, she developed research skills that served her as an investigative journalist. 
A firm believer the coldest places have the warmest people, Nikola missed Wisconsin dearly while in Music City and jumped at the chance to come back.  A Chicago native, the Midwest will always will be home sweet home. 
If there's a story you'd like her to cover- or if you have a good restaurant recommendation- please don't hesitate to reach out.  Nikola is admittedly a terrible cook, but loves to eat (especially, cheese)!
The latest from Nikola Junewicz