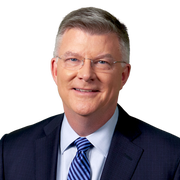 Ted Perry
Anchor, Reporter
When I was 12 years old, my hometown newspaper held a contest for kids. The topic was simple: write in 250 words or less what you liked about living in Wilmette, Illinois.
I didn't win. I really didn't think my voice mattered all that much so I didn't enter. When I read the winning essay, I was shocked. It was awful. The kid who wrote it missed the obvious, her writing was cliched and frankly, I don't even think it was her work. In my opinion, she all but stole that bike.
After that, I was determined to not stay silent anymore. When my family moved to Baraboo, Wisconsin I joined the high school paper. Heck, I STARTED the high school paper. At the University of Wisconsin-Madison, I studied journalism and wrote for one of the two student newspapers. When I discovered spelling didn't matter so much, I switched to television. Just kidding. I love writing to great pictures and the FOX6 photojournalism staff is the best in the business.
I started at FOX6 even before FOX did — we were CBS when I joined in 1993. Since then, I've worked all shifts; covered everything from presidents to polar bears (human and actual bears) and have had the pleasure of working with some of the most decent people in the world.
I now anchor FOX6 News at 5 and FOX6 News at 10. 
Oh, I finally got that bike. Bought it myself – it's a 2003 Harley-Davidson Softail. It's the best way to see Wisconsin. If I see you on the road, I'll wave hello. Unless you're that kid who won that bike in 1976. Shame on you for keeping it — you didn't deserve it.
The latest from Ted Perry