Officer Jerving fundraiser, 3rd Street Market Hall supports family
MILWAUKEE - Fallen Milwaukee Police Officer Peter Jerving was honored during a fundraiser Monday night, Feb. 20 at Milwaukee's 3rd Street Market Hall.
The fundraiser featured a raffle and silent auction, with complimentary food and drinks from 3rd Street Market Hall vendors.
The money raised will benefit the Milwaukee Fallen Heroes Fund, helping the Jerving family.
Jerving died Feb. 7 when he was shot during a struggle after chasing robbery suspect Terrell Thompson near 14th and Cleveland in Milwaukee.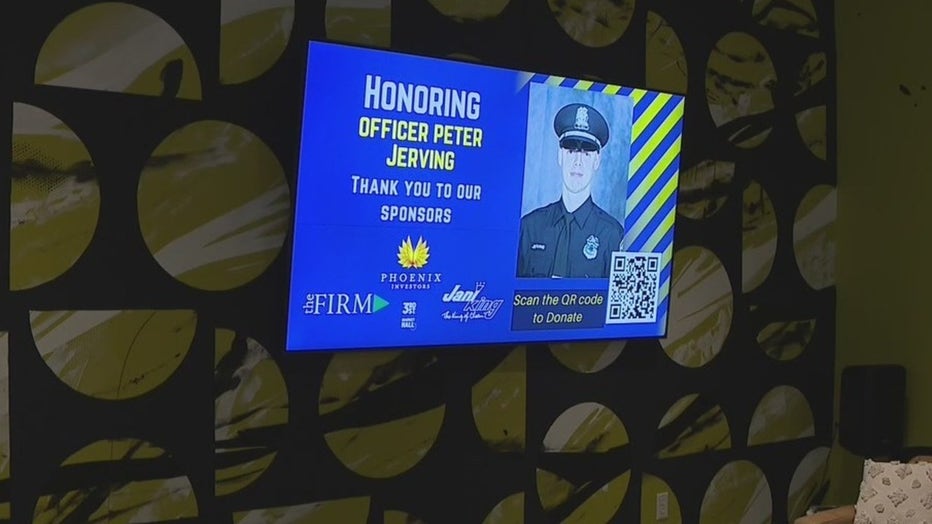 At the time of his death, Jerving had four years of service with the police department and worked at Police District 4.  Loved ones and Milwaukee Police Chief Jeffrey Norman said it was a childhood dream of Jerving's to serve.
The 37-year-old officer graduated from the Milwaukee Police Academy in 2019. In 2022, when he received a Lifesaving Award for his actions in June at the scene of a crash.
MPD said Jerving received the award "for heroically providing lifesaving care to a shooting victim during extremely dangerous conditions." Officer Jerving grabbed a fire extinguisher and helped save a man in a burning vehicle who had been shot. 
He had four years of service with the police department and worked at Police District 4.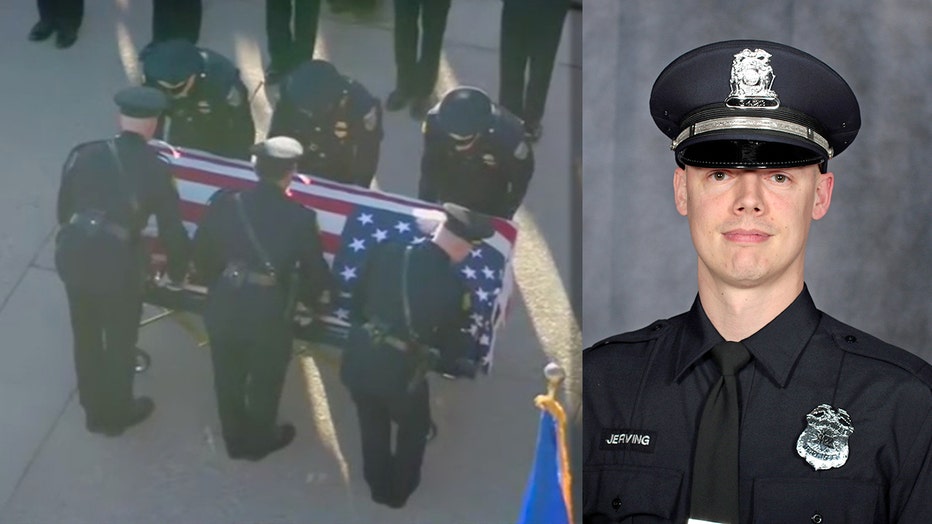 Officer Peter Jerving's casket leaves Elmbrook Church after his funeral Feb. 13, 2023.
SIGN UP TODAY: Get daily headlines, breaking news emails from FOX6 News
Jerving was roughly halfway through his studies for a bachelor of science in criminal justice at Marian University.
According to his obituary, he leaves behind his mother and father, along with four sisters and two brothers and many extended family members, along with his partner, Megan.
The fallen officer's obituary describes him as "a huge sports fan, both watching and playing." The young officer supported all of Wisconsin's teams, his obituary says, from the Packers to the Bucks and beyond. He played many sports, including volleyball. His Kelly's Bleachers volleyball friends in Wind Lake organized a fundraiser for Jerving. He was supposed to play there three days after his death. It's among many fundraisers set up to raise money to support Jerving's family after this tragedy.
Before he became a police officer, Jerving worked at Western States Envelope & Label in Butler, where his co-workers saw him as a son and supported his childhood dream of becoming a police officer.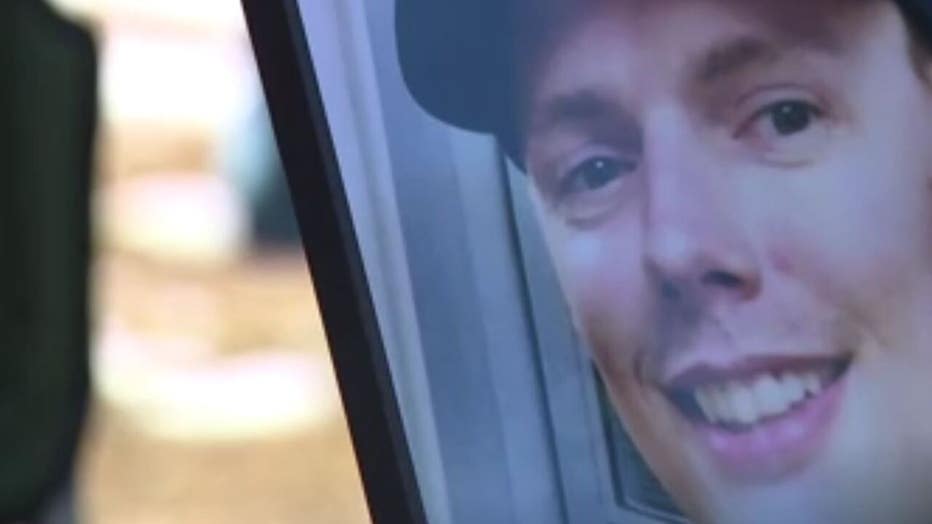 The officer was a student at Marian University, studying criminal justice and working toward a bachelor's degree.
"He was silly, and charming, and playful. He loved his family and friends fiercely, especially his many nieces and nephews. And he loved serving as a police officer for the city of Milwaukee," Jerving's obituary says.
Jerving's line-of-duty death was the first under Milwaukee Police Chief Jeffrey Norman's tenure. However, he was the fifth killed in the line of duty in the past five years. A sixth officer, Kou Her, was driving after his shift when he was hit and killed by a reckless driver.
The fallen officer was laid to rest on Feb. 13.