Milwaukee police officers remembered; gave ultimate sacrifice
MILWAUKEE - A Milwaukee police officer died in the line of duty after he was shot near 14th and Cleveland on the city's south side early Tuesday, Feb. 7. 
The Milwaukee Police Association says safety is top of mind.
Police officers, current and retired, said what happened early Tuesday underscores the danger of their jobs.
"I think right now we have a time of sadness and sorrow for the loss of the officer," said Andrew Wagner, president, Milwaukee Police Association. "Our hearts just breaks for their family and the other officers that were right there next to him and involved when he passed."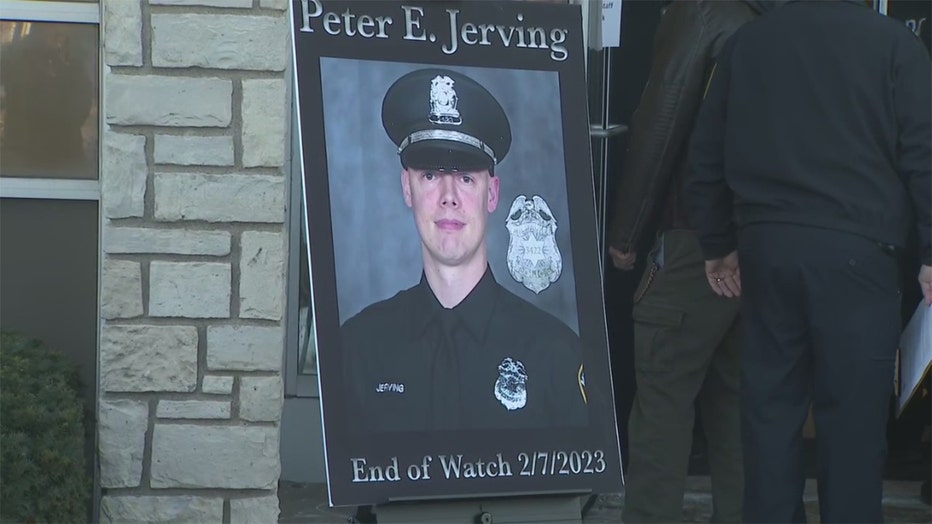 Milwaukee Police Officer Peter Jerving
Wagner said tragedies such as this make the job and duties of an officer unbearable.
"The amount of grief and tragedy that they're witnessing and going through right now is unimaginable," said Wagner.
Retired Milwaukee Police Officer Joe Hoeller remembered those who died in the line of duty during his nearly four decades of service.
"You know these guys. You work with them, played ball with them, and they leave at night, and maybe they don't come back," said Hoeller.
He knows from experience the job isn't easy.
"It's very difficult in 2023," said Hoeller. "If I had a son or daughter or a friend or a neighbor, I would try to talk them out of it because of the hazards of the job and the failure of the public to say thank you."
Wagner said support for officers in a time of mourning is appreciated.
"Times like this, you definitely see an increase in support for law enforcement," said Wagner. "You have people that come out and will line the roads as processions are coming down the streets and are really appreciative of what they have in law enforcement."
The Milwaukee Police Department has lost several officers in the line of duty since the summer of 2018. 
Charles Irvine Jr.
Officer Charles Irvine Jr. died in a crash during a police chase near 76th and Silver Spring in June 2018. The man convicted in connection with Irvine's death, Ladell Harrison, was sentenced to 30 years in prison for the crime.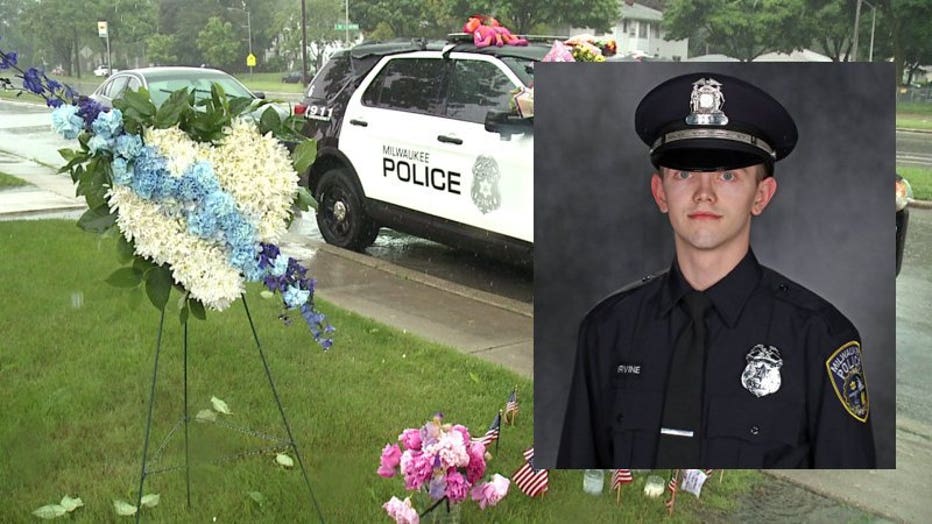 Officer Charles Irvine Jr.
Michael Michalski
In July 2018, Officer Michael Michalski was fatally shot while taking part in a check on a wanted suspect, Jonathan Copeland, near 28th and Wright. Copeland was wanted on drug and gun violations. Court documents say as Michalski and other officers attempted to arrest Copeland, Michalski went up a staircase and encountered "slight movement in a pile of clothing." The report says the suspect "hid silently for over 10 minutes on the landing, and ambushed and shot Officer Michalski as the officer began to close in." Michalski was struck – and later died.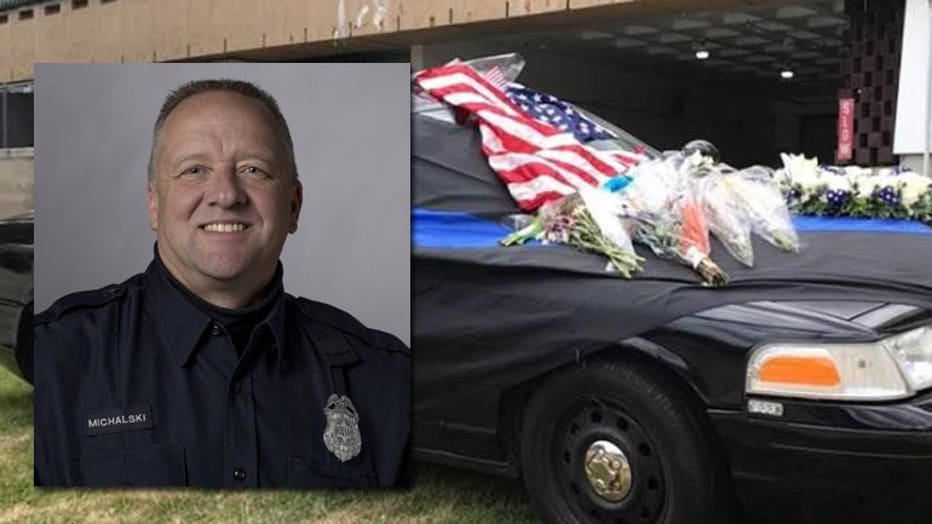 Officer Michael Michalski
Matthew Rittner
On Feb. 6, 2019, Officer Matthew Rittner was killed in the line of duty while serving a search warrant at a home on the Milwaukee's south side. Rittner was a decorated member of the force and a veteran of the U.S. Marine Corps. He was also a husband and father. The man convicted in Rittner's shooting, Jordan Fricke, was sentenced to life in prison.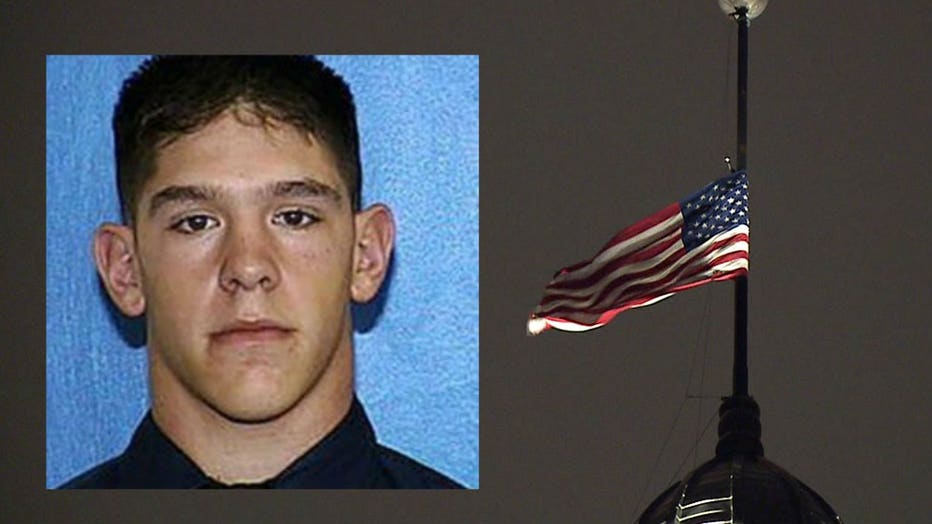 Kou Her
Off-duty Milwaukee Police Officer Kou Her died following a crash back in June 2019. He was a 2-year veteran of the department. Kou Her was driving on N. 60th Street after his shift when he was hit and killed by a reckless driver. In May 2022, that driver, Dante James, was sentenced to 25 years in prison.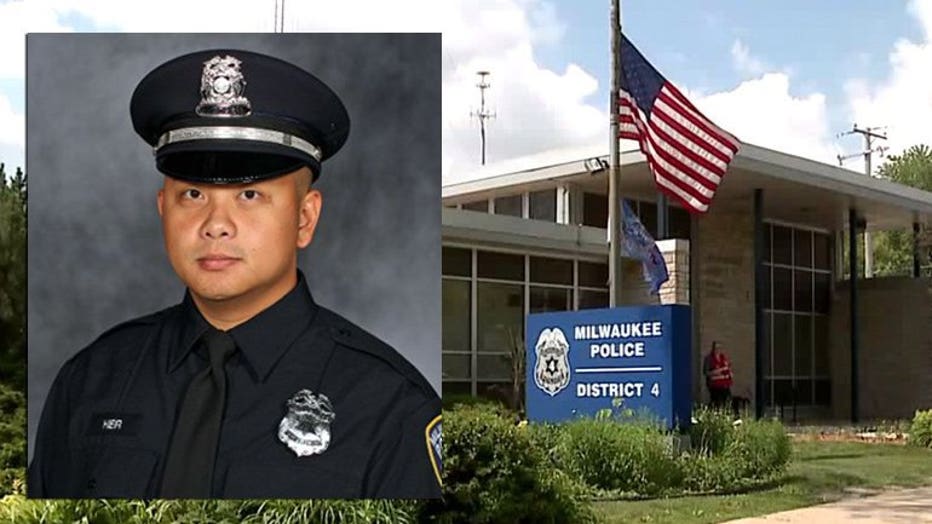 Mark Lentz
A beloved Milwaukee police officer was remembered for his 18 years of service to the community in September 2019. Mark Lentz, a motorcycle police officer, was hurt in the line of duty in 2017 while making a traffic stop for a speeding driver. When Lentz tried to stop that driver, Milwaukee police say Lentz was intentionally hit by a second vehicle. Lentz died in September 2019 from health issues he suffered from that crash.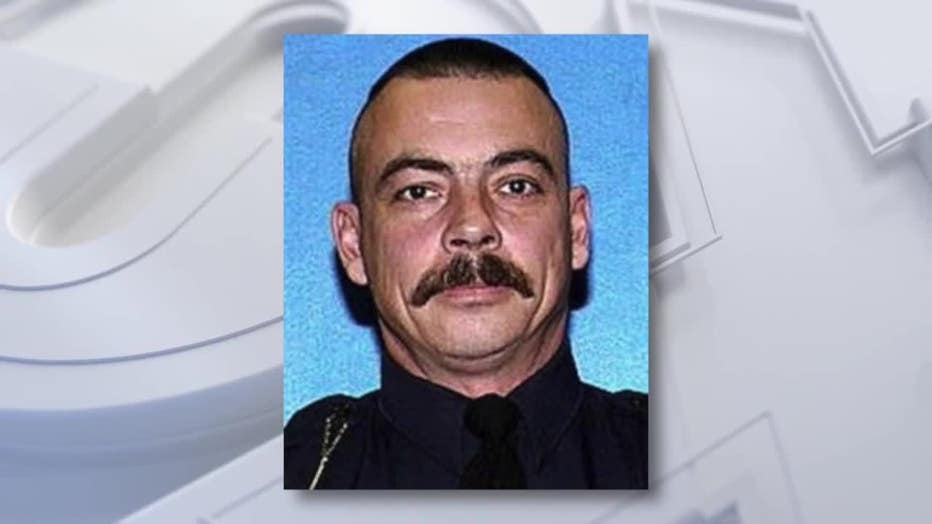 Robert Kraemer
Of historical note, MPD posted a tribute on Tuesday morning to Patrolman Robert Kraemer who died in the line of duty February 7, 1963.