Milwaukee police stations get bullet-resistant glass after shooting
MILWAUKEE - Bullet-resistant glass is being installed at Milwaukee police stations in response to a shooting inside District 5 on Feb. 25.
SIGN UP TODAY: Get daily headlines, breaking news emails from FOX6 News
Darreon Parker-Bell is accused of opening fire inside District 5, located on Vel Phillips and Locust, on Feb. 25. Investigators say he was upset and was trying to talk with police about his friend, Keishon Thomas, who died in police custody there two days prior.
A bullet broke the glass partition.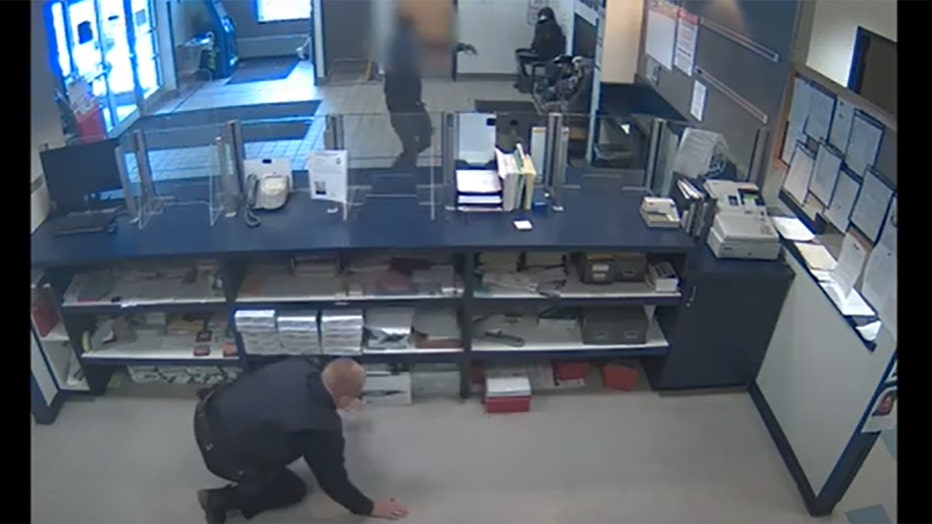 Security shows Darreon Parker-Bell open fire inside MPD District 5
Police later shot and arrested Parker-Bell. No one else was hurt physically.
"This incident was very traumatic to our employees," said MPD Assistant Chief Steven Johnson. "We took that very seriously."
More than three months later, police were back in that lobby Monday, June 13, the first to receive security glass upgrades. The $260,000+ project is funded through private donations and the Milwaukee Police Foundation.
"We're proud to be here and make this happen as quickly as we did," said Mark McClain, Milwaukee Police Foundation president.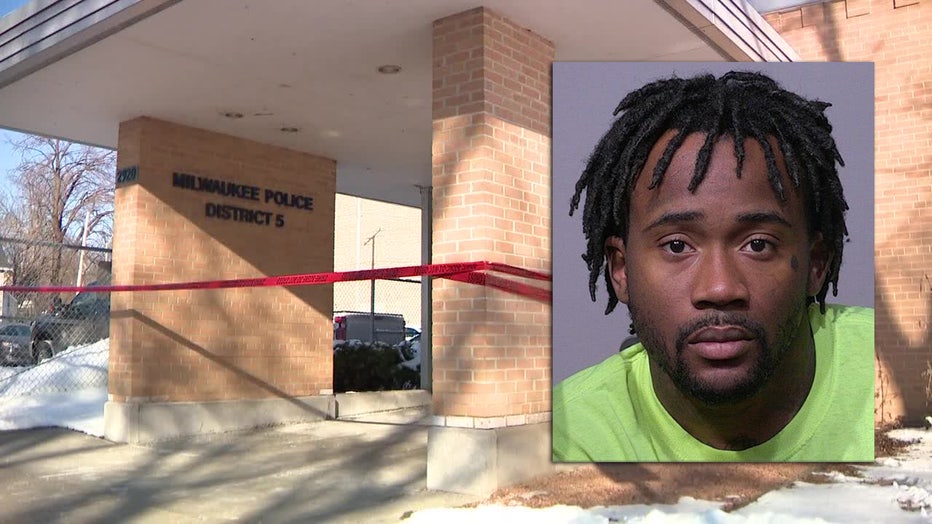 At District 5 Monday, B & D Contractors installed panes of bullet-resistant glass measuring more than an inch thick and weighing upwards of 50 pounds. The plan is to have this in place at all seven district stations by early July.
"It's a barrier, but yet, we can still interact with our citizens," said Johnson. 
The glass is similar to what you see in surrounding police departments, gas stations or convenience stores.
"This is just the reality that we live in today," said Johnson.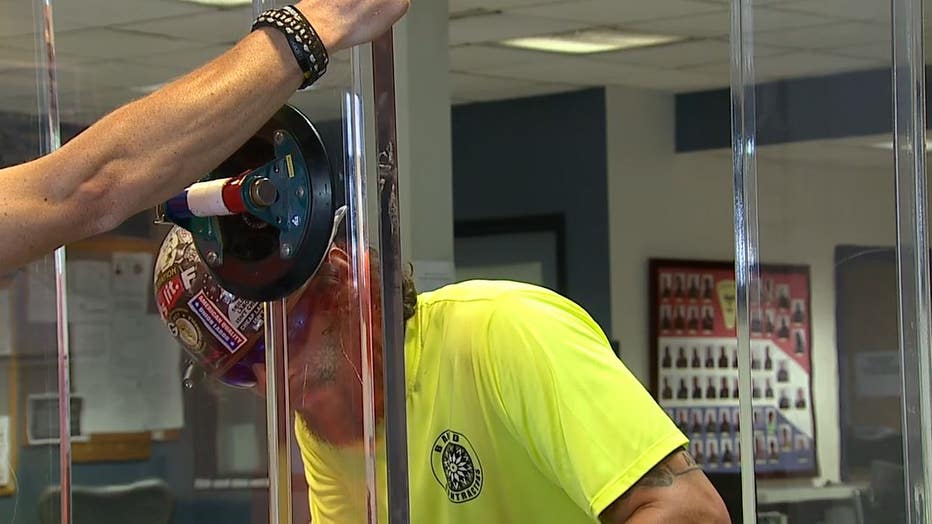 Parker-Bell was charged with attempted first-degree intentional homicide and other charges related to the shooting.
Since the death of Thomas, who died in custody after he said he ingested drugs, Milwaukee police changed their intake processes. Police now have to ask more questions about that when they arrest someone.
Per policy, the officers involved are suspended until the investigation is complete.