Terry Jackson charged, Brittany Booker homicide in Racine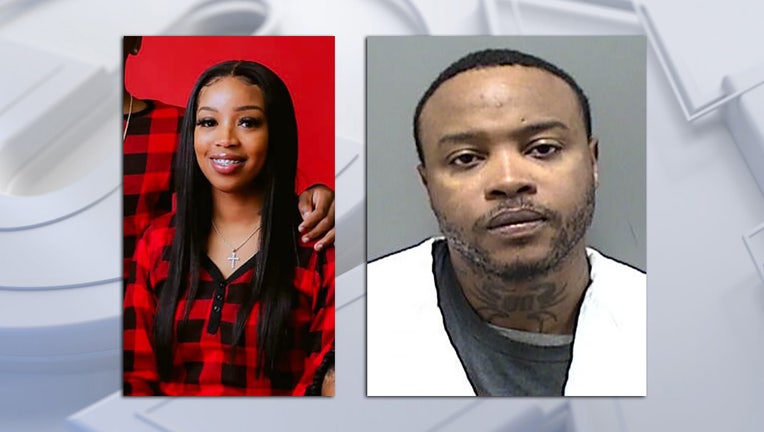 RACINE, Wis. - Terry Jackson is charged with 23 counts – including first-degree intentional homicide in connection to the April killing of Brittany Booker – for a series of crimes.
Prosecutors say Jackson, 41, shot and killed the mother of six. He had been on the run for weeks before he was taken into custody Sunday, May 22 in Chicago.
Police say Jackson fled to Texas after the homicide. The fugitive investigation for Jackson spanned five states: Wisconsin, Illinois, Indiana, Texas and Arizona.
SIGN UP TODAY: Get daily headlines, breaking news emails from FOX6 News
Jackson made an initial court appearance Thursday, May 26. A judge set cash bond at $10 million. He is due back in court on June 1.
Authorities have so far identified and charged three women for helping Jackson hide from authorities. Robinson said more people may face similar charges.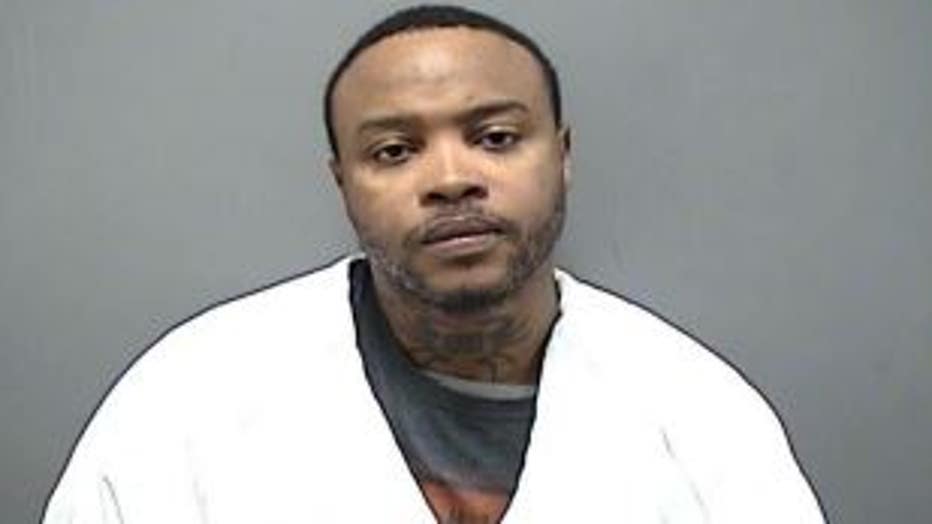 In all, Jackson is charged with:
First-degree intentional homicide

Attempted first-degree intentional homicide (2 counts)

First-degree recklessly endangering safety

Strangulation and suffocation

Substantial battery

Kidnapping

Stalking resulting in bodily harm

False imprisonment

Felony intimidation of a victim

Possession of a firearm by a felon

Felony bail jumping (12 counts)
FREE DOWNLOAD: Get breaking news alerts in the FOX6 News app for iOS or Android.
The charges
Feb. 20 assault
According to a criminal complaint, Racine police were called to a hospital emergency room on Feb. 21 where a victim had reported an assault that happened the previous night. One of the victim's eyes had swollen shut, and she had swelling and cuts in other areas.
The victim identified the person who assaulted her as Jackson. She said Jackson had assaulted her a week earlier, according to the complaint, but agreed not to report on the condition that "he would move to Illinois."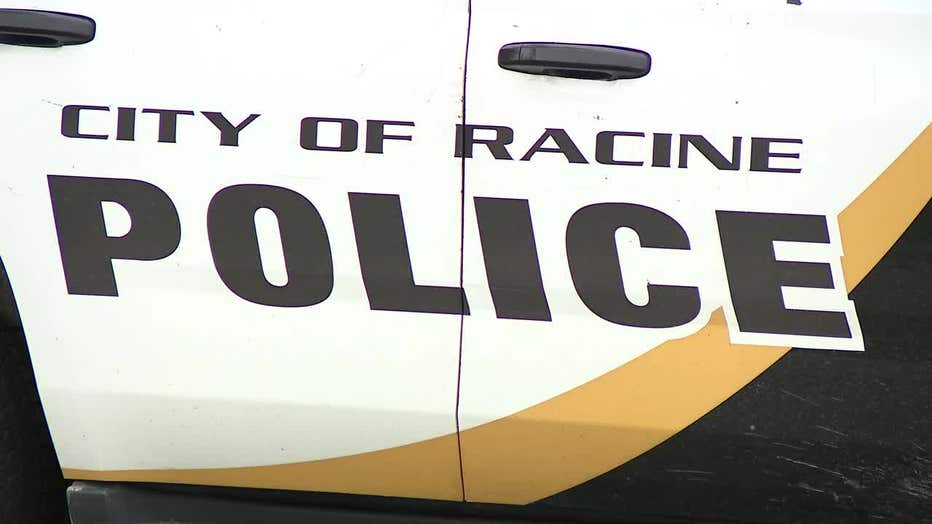 On Feb. 20, she drove to Illinois to pick up Jackson for a court appearance he had. He drove the car back and became "angry" during the drive. The complaint states Jackson grabbed the victim's throat and "dug his fingers into her eyes" before pushing her "multiple times." During the incident, the victim said Jackson had a box cutter and threatened to slice her from "one side to the next" while pointing it at her face if she said anything about what unfolded.
The complaint states Jackson told the victim that "she was going to die." And the victim said Jackson made comments about not wanting to go back to jail or to court and that he "wanted to die by police officer."
Feb. 27 assault
Police were called to the area of Main and Hamilton in Racine where it was reported that two victims – the Feb. 20 assault victim and Booker – had been assaulted. Booker had injuries to her face and "all over her head," was heavily bleeding and appeared to be going out of consciousness, according to the complaint.
The other victim had cuts and other injuries to her face and was said Jackson was trying to kill her, noting the previous week's incident. Both were taken to the hospital.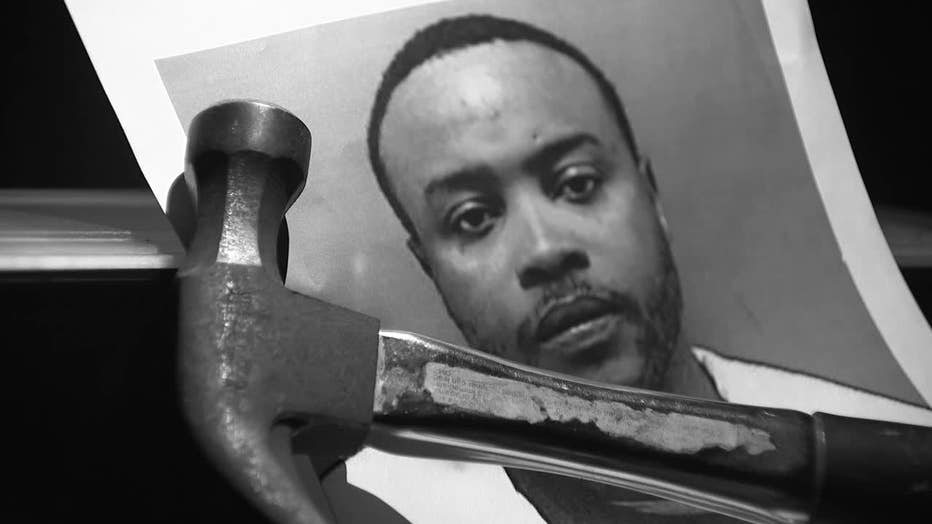 The victim said had gone home that day to get some belongings with Booker. She believed Jackson wasn't around and she "felt safe" when Jackson hit her with a hammer, the complaint states. She then ran to a nearby bar to ask for help.
At the hospital, the complaint states Booker told police that she was helping the victim get belongings from her home and that Jackson was "trying to kill them." She said she was hit at least two times with a hammer. During the assault, Jackson allegedly said "I'm going to kill you."
April 24 homicide
Racine police responded to the area of 13th and Villa around 9:30 a.m. There, officers spoke with one of Booker's six children who said that he woke up and his "mom and her vehicle were gone." and he found blood in her bedroom. They had last seen Booker around 2 a.m. and tried to call her multiple times, but she did not answer – something that "was very unlike her."
Officers reviewed doorbell camera footage which showed Booker leaving the house with a man behind her, later determined to be Jackson, around 5:30 a.m. At one point, the complaint states, Booker tried to turn back, but Jackson said for her to "go" or "move." The two then got in a car and Jackson told Booker to "drive."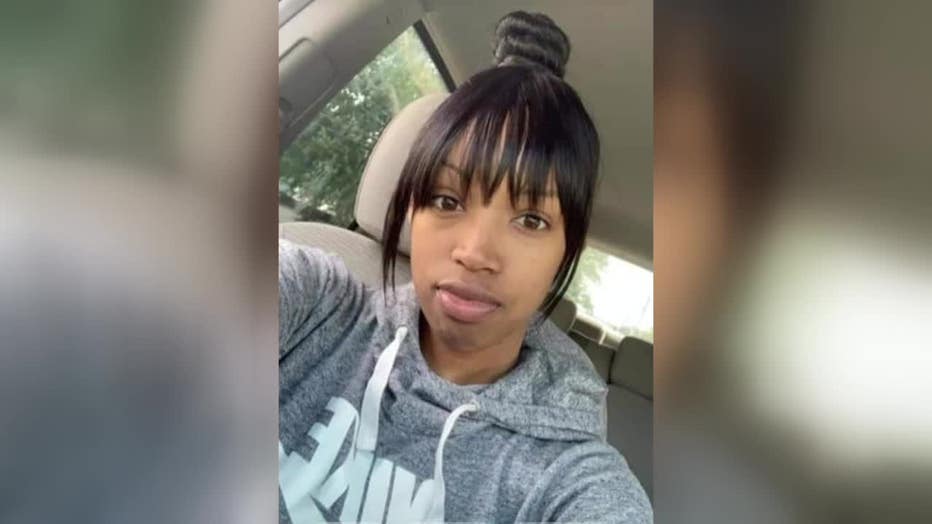 During that morning's investigation, the complaint states the previous assault victim was filing a report stating that she believed Jackson had taken Booker against her will.
Inside Booker's home, the complaint states police found a bloody towel, blood in Booker's bed and blood leading into the dining room. There was also blood on one of her children's nightgowns; she had been in bed sleeping with the child on the night she disappeared.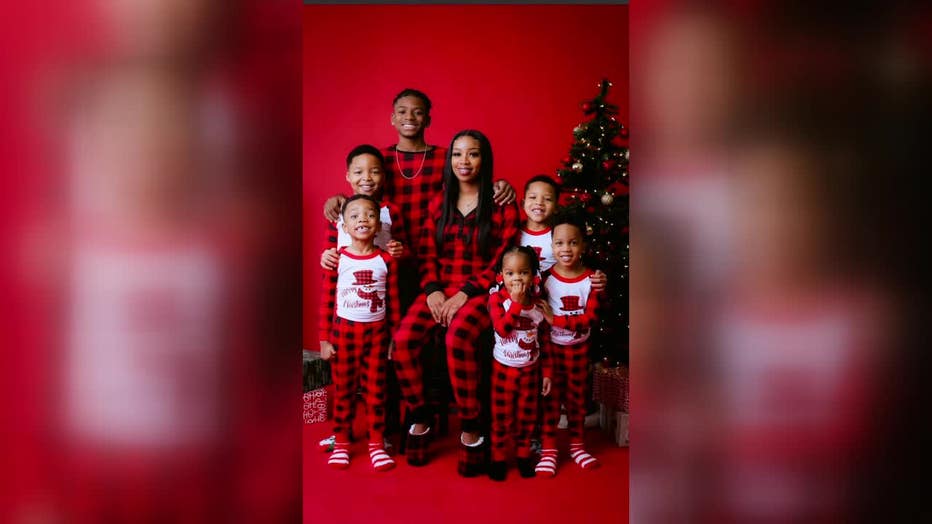 Police were later notified that Booker's phone was showing a location near 15th and Park. Officers found a bloody phone there. Another officer found Booker's vehicle near 13th and Villa; she was dead in the driver's seat. One bullet casing was found, and an autopsy determined she had multiple blunt force injuries and a single gunshot wound to the head.
Based on the GPS data from Booker's phone, investigators believe Jackson took Booker from her home and made her drive around in search of the previous assault victim.
Prior arrests, convictions
The complaint states Jackson had a pending drug case in Racine County at the time of the assaults and homicide. He had been released on cash bond in 2019 and ordered not to commit any new crimes. He had appeared for all court dates until Feb. 22, 2022 when he failed to appear. A bench warrant was issued on that date.
Jackson's history of convictions dates back to 1998 in Illinois. The offenses included drug charges, battery and other crimes. He was periodically incarcerated, the complaint states, between 2002 and 2015.