Snowstorm snarls Milwaukee roads, flights: 'It was terrible'
MILWAUKEE - The Wisconsin spring snowstorm left some people stuck Saturday, March 25. 
Buses and semis couldn't move, and the weather delayed or canceled several flights out of Milwaukee, too.
"This is Wisconsin," said Tommy Parker, a driver for Badger Bus. "It was terrible, the streets were terrible."
SIGN UP TODAY: Get daily headlines, breaking news emails from FOX6 News
The first week of spring brought a winter storm and major backups. On Rawson Avenue east of I-94 in Oak Creek, Parker joined a line of semis stuck on an icy incline.
"You can't go no farther because mostly all of this is packed like ice, it's clear, it's just like ice, you can't no traction," Parker said.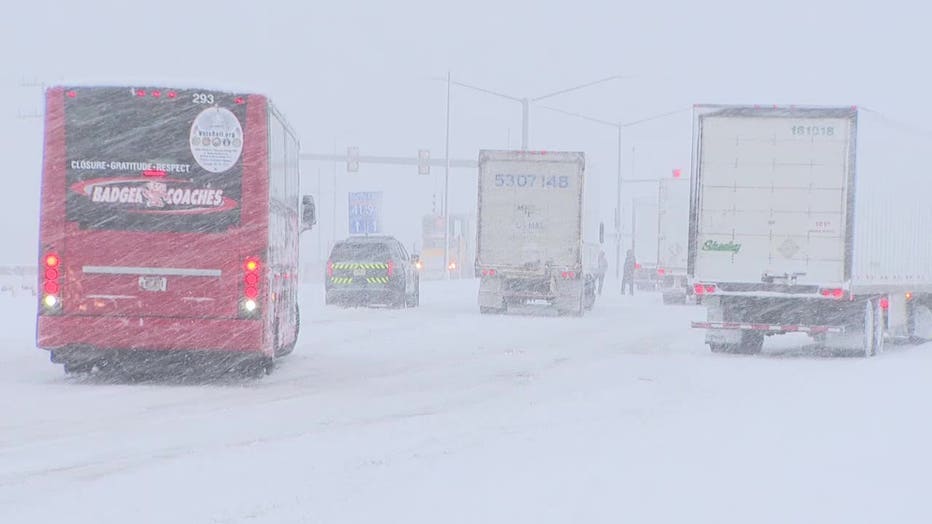 Buses, semis stuck on Rawson Avenue in Oak Creek during snowstorm
The snow caused headaches and delays for many, but Parker said, luckily, he had no passengers on board. His motto is "snow equals slow."
"You take it as it comes, and you deal with as it comes," he said.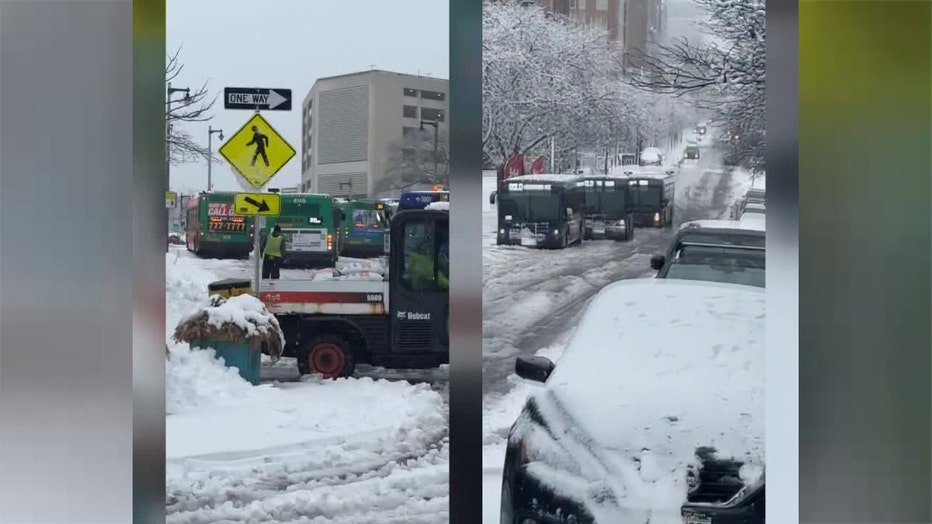 MCTS buses stuck on Prospect Avenue (Courtesy: Cade G.)
On Milwaukee's east side, viewer video showed close to a dozen Milwaukee County Transit System buses battling the elements – apparently stuck on Prospect Avenue just south of North Avenue.
The Milwaukee County Sheriff's Office said it had a busy day responding to crashes and disabled vehicles. As of 9 p.m. update, there were 98 calls for service:
Disabled vehicles, 55
Property damage only crashes, 31
Crashes with injuries, 5
Vehicle spinouts, 3
Abandoned/towed vehicles, 2
Debris/hazard on roadway, 2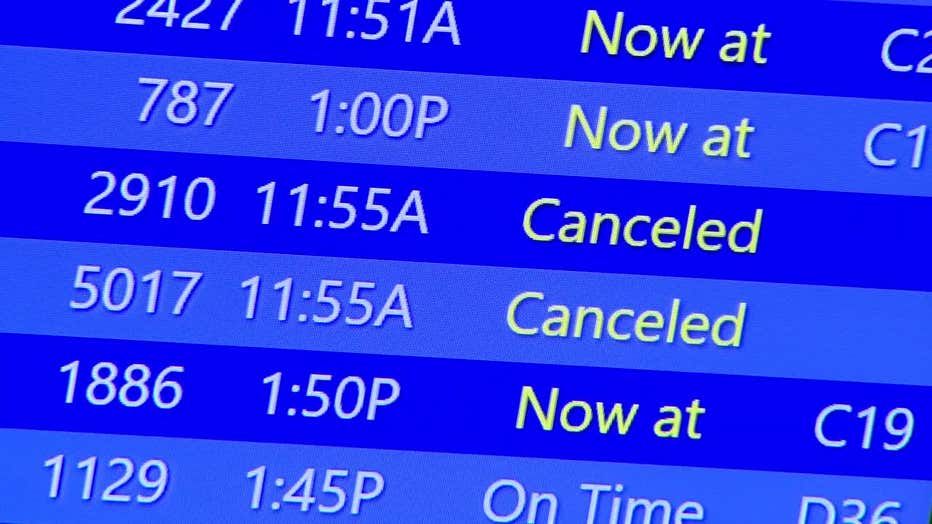 Canceled flights at Mitchell International Airport during March 25 snowstorm
Airport flight delays, cancelations
Not only did the snow bring treacherous roads – but delays and cancelations at Mitchell International Airport.
"Our flight got canceled, we found out five minutes after getting out the car," Mary Hawthorne said.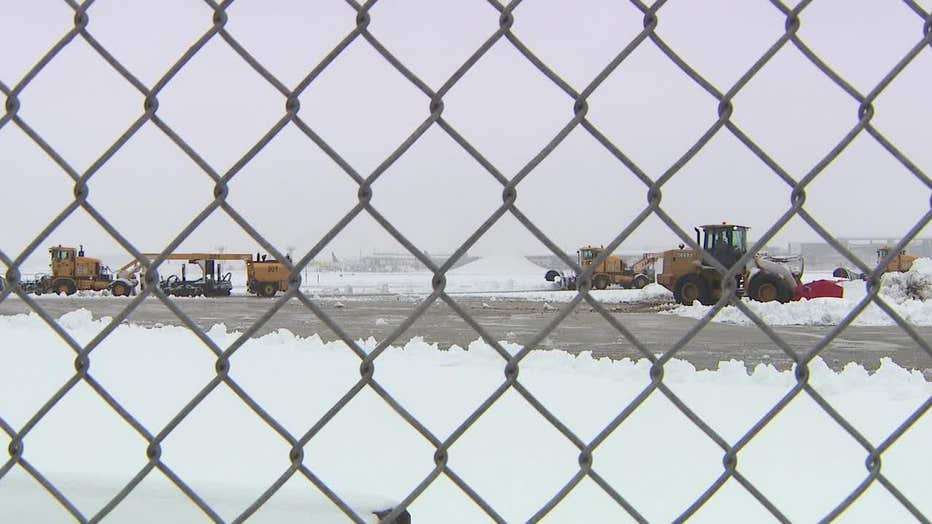 Crews clear runways at Mitchell International Airport
Hawthorne and her family are not letting the snow ruin their spring break plans, though; they got a refund and booked another flight.
"If we ever get out of here, we are excited to go to Phoenix," she said.
Mitchell International Airport said everything was back up and running Saturday afternoon. The runway was cleared and crews will keep at it.