Racine police shooting; man charged, officers wounded
RACINE, Wis. - A Racine man is charged with nine felonies – including four counts of attempted first-degree intentional homicide – after two officers were shot and wounded during a standoff Wednesday morning, Jan. 18.
Prosecutors say 26-year-old Daniel Suarez shot at four police officers from inside a home on Gillen Street just east of West Boulevard. Officers returned fire but did not hit Suarez.
"It's shocking, nobody thought that we would have this on our street," said neighbor Danny Fucile. "This has brought us closer and also more aware of what's going on around us, but it's not going to change who we are."
SIGN UP TODAY: Get daily headlines, breaking news emails from FOX6 News
The incident started late Tuesday night. Police were initially called for a domestic violence incident.
"You would never hear them yelling or anything like that, they were normal neighbors," Fucile said.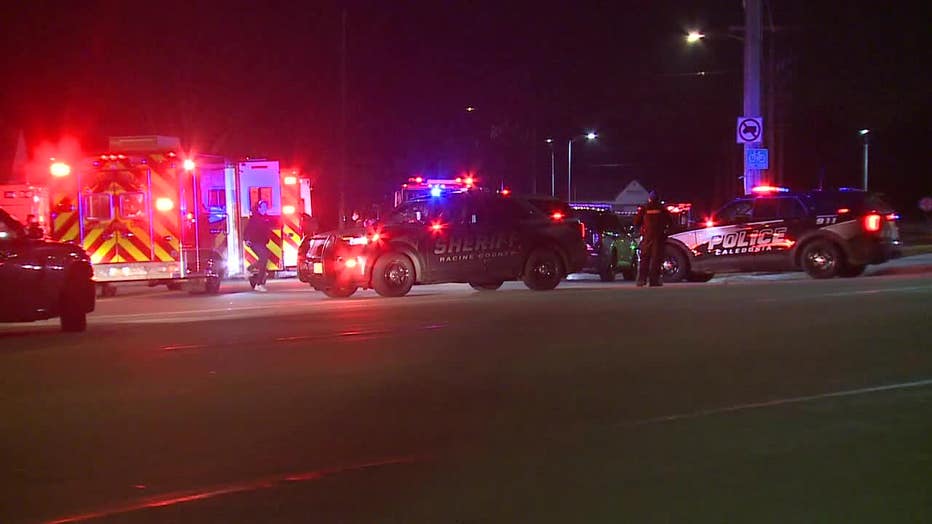 2 Racine officers shot, wounded after domestic incident on Gillen Street
According to a criminal complaint, Suarez's girlfriend called police because he was inside their home with two guns and their two children – ages 1 and 3. Officials said he came outside and fired a gun into the air before police arrived.
Around 12:50 a.m. Wednesday – two hours after police arrived and had been trying to communicate with Suarez – officials said he fired multiple shots from a window at four officers. Officers returned fire, but did not hit the man.
"He shot at four police officers with his child in the home, the police officers got one of the children out of the home before they were shot at," said Antoinette Rich, Racine County assistant district attorney.
FREE DOWNLOAD: Get breaking news alerts in the FOX6 News app for iOS or Android.
Polcie said two officers, Joe Burinda and Benjamin Eiden, were hit by Suarez's gunfire. Burinda's mother, Sandra Burinda, said both men went above and beyond.
"My heart sinks when I hear him say, 'Mom, I'm OK," she said. "Him and Ben were both injured, but they stayed. They weren't taken away by ambulance, they just stayed to help."
Police Chief Maurice Robinson said Burinda sustained a shoulder injury and Eiden sustained facial injuries from what police believe were birdshot pellets.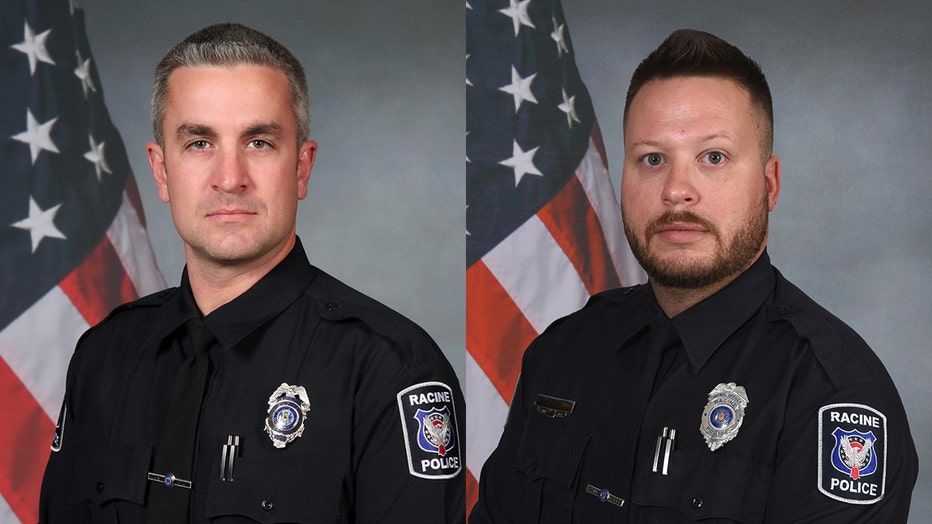 Officers Joe Burinda and Benjamin Eiden (Courtesy: RPD)
"This is an extremely serious matter," said Rich.
Suarez was eventually talked out of the residence, and he surrendered around 1:20 a.m. Wednesday. Police said he had "superficial injuries" and was taken to a hospital for evaluation.
The other two officers involved were identified as Tom DeBaker and Dan Wasmund. All four officers will be placed on administrative leave, which is procedure.
Suarez in court, prior offenses
The 26-year-old Suarez made his initial court appearance Friday, Jan. 20.
"What's concerning to this court is, this all sparked or kicked off with a domestic incident, and then officers are getting shot," said Court Commissioner Alice Rudebusch.
Prosecutors said this is not Suarez's first time in trouble with the law.
"He has two prior gun offenses, he's dranken alcohol, out on bond for an OWI – third," Rich said.
Suarez is set to go to trial on Jan. 30 in Milwaukee County for a drunk driving charge from 2020 – his third offense. He was free on a signature bond at the time of the Racine shooting.
Bail on the new charges was set at $250,000 cash. Suarez remains in custody.