Judge: Probable cause Joseph Mensah committed homicide in Jay Anderson death
MILWAUKEE - A Milwaukee County judge on Wednesday, July 28 found probable cause that former Wauwatosa Police Officer Joseph Mensah committed the crime of homicide by negligent use of a dangerous weapon in the death of Jay Anderson Jr. in June 2016.
The Milwaukee County District Attorney's Office cleared Mensah of in that shooting, as well as two others during a five-year span. But Anderson's family had petitioned the court to review the case, and Judge Glenn Yamahiro brought down his decision Wednesday.
While Yamahiro found probable cause, Mensah has not been charged with a crime. A special prosecutor will be appointed within the next 60 days to review the case and make a charging determination. There is no timeline for how long that might take.
"Based upon the totality of the circumstances, the court does find probable cause that Officer Joseph Mensah operated a weapon in a manner constituting criminal negligence, and in so doing, caused the death of Jay Anderson Jr.," Yamahiro said.
As Yamahiro read his ruling, a cheer went up from the crowd gathered outside the courtroom as stifled cries were heard from within.
"I feel – I just broke down and cried," said Anderson's father, Jay Anderson Sr.
"A relief," Anderson's mother, Linda Anderson, said. "For five years we've been waiting for this."
Hearings over several months featured expert witnesses brought by the attorney for Anderson's family. Family and former Wauwatosa Police Chief Barry Weber recounted the case, too. 
The case was brought under a seldom-used part of the state's "John Doe" statute, allowing for a complaint to be filed if a district attorney refuses to issue a complaint. The long-standing statute serves as a check on prosecutors, allowing for judicial review.
Anderson was shot and killed by the then-Wauwatosa police officer in Madison Park during the early morning hours of June 23, 2016. Based on the evidence presented, Yamahiro agreed there were a number of alternative choices Mensah could have chosen, that poor tactical decisions were made that night by Mensah and that the record indicated Anderson never lunged for a weapon, as Mensah claimed.
"There's always been probable cause to have found Joseph Mensah, that he should have been charged with a crime," said Attorney Kimberley Motley, who represents the Anderson family.
The families of 17-year-old Alvin cole and 29-year-old Antonio Gonzales – the other two men shot and killed by Mensah – were also present.
"Justice for one is justice for all three families," said Tracy Cole, Alvin's mother. "I mean overwhelming. I'm very very pleased and humbled for the community support because, if he would have been convicted for the Jay Anderson case, my son Alvin Cole wouldn't be dead today."
Alvin Cole, Jay Anderson, and Antonio Gonzales
The families were at the county courthouse to support Anderson's family on Wednesday. But all three families are fighting for Mensah to face charges in their deaths.
"Now we can celebrate a little bit because we got the justice we've been fighting for," said Star Delarosa, Anderson's fiancee.
FREE DOWNLOAD: Get breaking news alerts in the FOX6 News app for iOS or Android
FOX6 News left messages for Mensah's attorney on Wednesday; they were not returned.
Mensah was hired as a Waukesha County sheriff's deputy after resigning and collecting a severance payment from the Wauwatosa Police Department. In a statement Thursday, the Waukesha County Sheriff's Department wrote:
As it relates to the employment status of Detective Joseph Mensah, Sheriff Eric Severson supports the judicial process directed by the State of Wisconsin Statutes, and it is his intent and directive to allow that process to play out.  As that process proceeds and develops, the Sheriff will continue to assess and review the need for possible action. At this time, after careful review and deliberation, based on all of the facts available to us, Detective Mensah will continue his current assignment within the Waukesha County Sheriff's Department.
The Milwaukee County District Attorney's Office is not commenting on the matter.
Hart Park rally held
Community activists in Wauwatosa celebrated the judge's finding Wednesday night in Hart Park.
Mariah Smith has lost track of how many times she has sung the same song in Wauwatosa – but Wednesday, the streets felt different.
"I can't even give a number. I really can't imagine. There's been so many, many, many days spent here," Smith said. "Mensah hasn't been charged yet, but for them to even say the words probable cause to charge him. That is huge. That is absolutely huge."
Linda Anderson said while it is a step in the right direction, nothing will bring her song back.
"It's hurtful. We got to live with this still, and I just want to tell y'all that we appreciate all your help," Anderson said.
Activists and families have been calling for Mensah to be charged for more than a year. They plan to keep protesting until there are more reasons to celebrate.
"A lot of people say that protesting does nothing. A lot of people say that it's pointless to walk through the streets yelling and screaming, but it's clear that they heard us. It's clear they knew we weren't going anywhere," Smith said.
Wauwatosa police chief comments
Newly-installed Wauwatosa Police Chief James MacGillis addressed the decision on Wednesday.
"I have connected with the Anderson family in private to express my condolences for the loss of their loved one, a son and family member. That conversation will remain private," MacGillis said, adding that he is praying for their healing.
On his third day on the job, MacGillis said his focus is to build trust with the community.
"Fair and impartial policing is our highest priority while recognizing the human beings that are affected by our public safety efforts," said MacGillis. "The legal process has played itself out, and it's going to continue to play itself out. My role is to lo lead this department, look at the process and how we function as an organization."
At the Hart Park rally, Motley said MacGillis has only called to set up a meeting. They are asking for that meeting to be held Friday at 7 p.m.
Judge discusses case, others like it
Yamahiro also took the time Wednesday to question how the shooting case was investigated and the structural issues with how officer-involved deaths are investigated by outside agencies – and charging decisions are made by prosecutors – that have close working relationships with those they are then tasked to investigate.
State law was changed nearly a decade ago to required outside agencies to investigate officer-involved deaths as an independent entity.
Yamahiro did not point fingers at any particular agency or district attorney's office but said the Anderson shooting investigation was "replete" with things that should not have been done, and others that should have been done – such as Wauwatosa police officers' handling of evidence that night.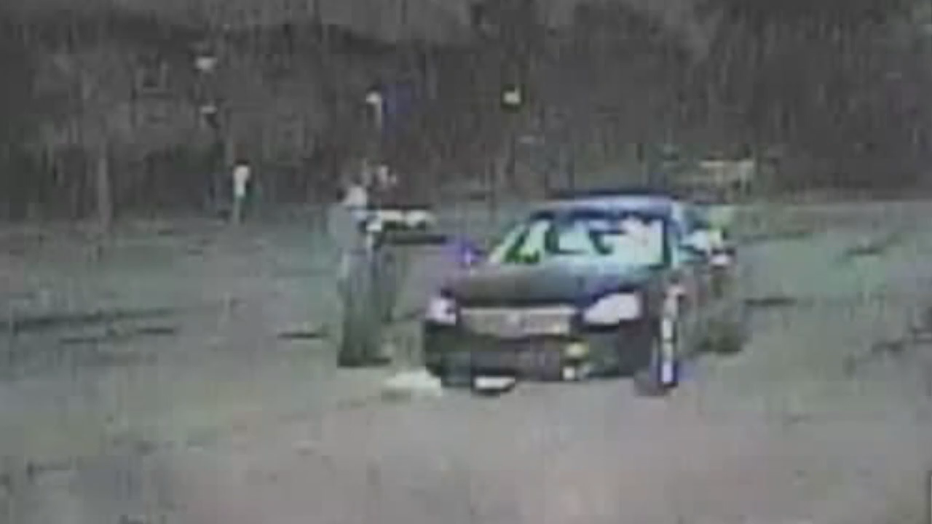 Dashcam footage shows the moments prior to then-Wauwatosa Police Officer Joseph Mensah shooting and killing Jay Anderson Jr. in Madison Park on June 23, 2016.
The judge added it is unreasonable for law enforcement agencies that often border one another, and often work together, to then turn around and investigate serious matters like officer-involved deaths while setting prior relationships aside.
"If there's a serious desire to achieve maximum objectivity, and independence in these investigations, the current statutory requirements are likely to continue to frustrate those goals," Yamahiro said.
FOX6 spoke with State Rep. David Bowen (D-Milwaukee), who was at the courthouse Wednesday about the questions raised by the judge. He said he hopes that statutes can be changed to require the state Department of Justice's Division of Criminal Investigation to be expanded and have it serve as the investigative agency in such cases – taking charging decisions out of the hands of county prosecutors.