Joseph Mensah hired as Waukesha County deputy sheriff
WAUKESHA COUNTY, Wis. - A police officer in the Milwaukee suburb of Wauwatosa who resigned after being involved in his third fatal shooting in five years has been hired as a sheriff's deputy in Waukesha County after an extensive review that found his use of force was proper in all three shootings, Sheriff Eric Severson said Tuesday, Jan. 26.
In a post on Facebook, Waukesha County Sheriff Eric Severson said the following: 
"I have extended an employment offer to Mr. Joseph Mensah, which he accepted, for the position of Deputy Sheriff. Mr. Mensah progressed through an extensive, thorough and exhaustive hiring process.
"While some have expressed concerns about Mr. Mensah's past uses of force, I assembled a team who exhaustively reviewed Mr. Mensah's previous work history. I have concluded along with Milwaukee DA, Wauwatosa PD, Milwaukee PD, as well as an independent investigation conducted by Waukesha Police and Fire commission that Mr. Mensah's use of force was consistent with the Federal and State laws, Wisconsin training and uniformly applied police policy. This is consistent with all other investigations.
"Mr. Mensah will enter a supervised field training program where he will be afforded the same opportunities as every other Deputy working for the Waukesha County Sheriff's Office."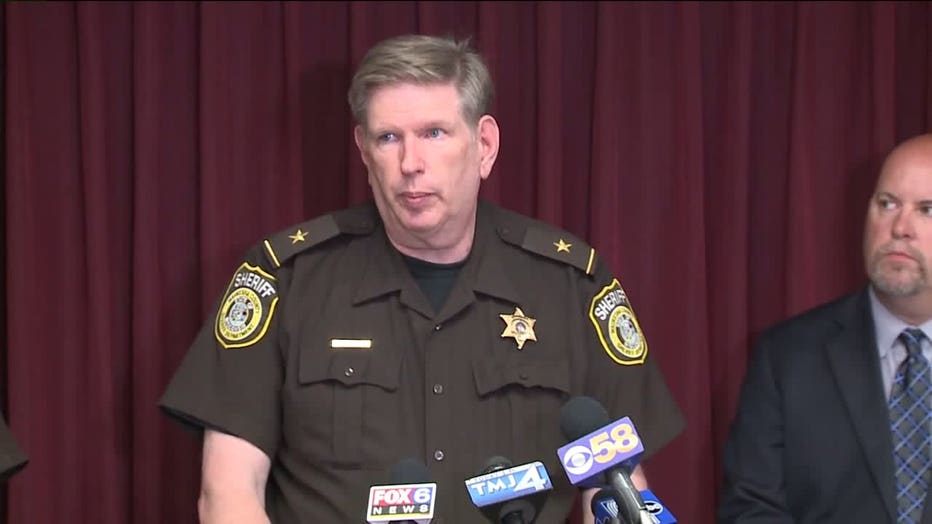 Waukesha County Sheriff Eric Severson
FREE DOWNLOAD: Get breaking news alerts in the FOX6 News app for iOS or Android
Mensah, then a Wauwatosa police officer, was cleared in October in the death of Alvin Cole, a Black 17-year-old whom Mensah shot Feb. 2 outside Mayfair Mall in Wauwatosa after police responded to a reported disturbance. Milwaukee County District Attorney John Chisholm said evidence showed Cole fled from officers with a stolen handgun, fired a shot and refused commands to drop the gun.
Cole's death sparked periodic protests in Wauwatosa, including after the decision not to charge Mensah, who is Black. Though Chief Barry Weber said there was no reason to fire him, Mensah resigned a month after Chisholm declined to charge the officer.
Severson, in a Facebook post, said Mensah would go through a supervised field training program. Mensah's attorney, Jonathan Cermele, didn't immediately respond to a message seeking comment.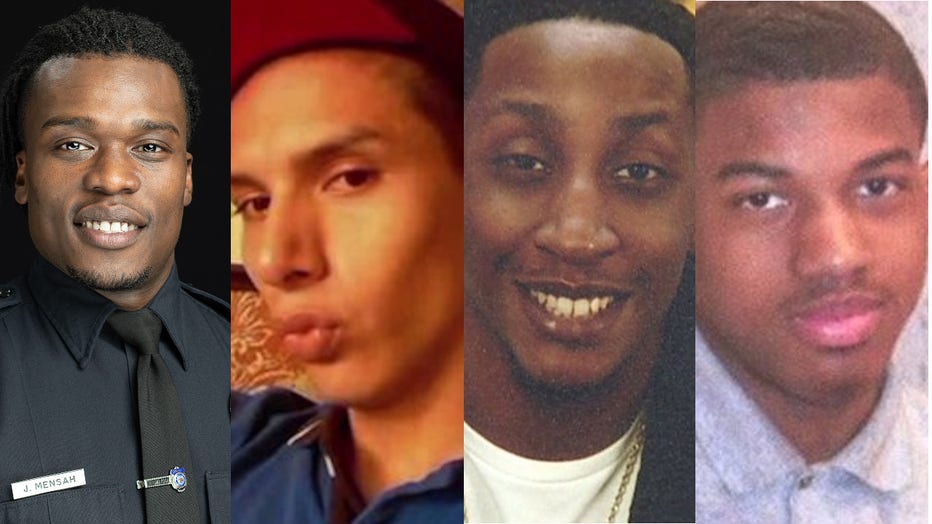 Wauwatosa Police Officer Joseph Mensah, Antonio Gonzalez, Jay Anderson, Alvin Cole
"Disappointing that the Waukesha County Sheriff's Department who undoubtedly was aware of Joseph Mensah's past, especially as it relates to Alvin Cole, Jay Anderson and Antonio Gonzales's killings -- that they would irresponsibly hire him as a deputy sheriff," said Kimberly Motley, attorney for the families of the three men.  "The families are upset.  One of the main things they wanted is to make sure the community continues to be safe, and it just felt a little bit safer when Mensah quit."
Mensah joined the Wauwatosa force in 2015. He shot Antonio Gonzales that year after police said Gonzales refused to drop a sword. A year later, Mensah shot Jay Anderson Jr. in a car parked in a park after hours. Mensah said he saw a gun on the passenger seat and thought Anderson was reaching for it. He was cleared of wrongdoing in each case.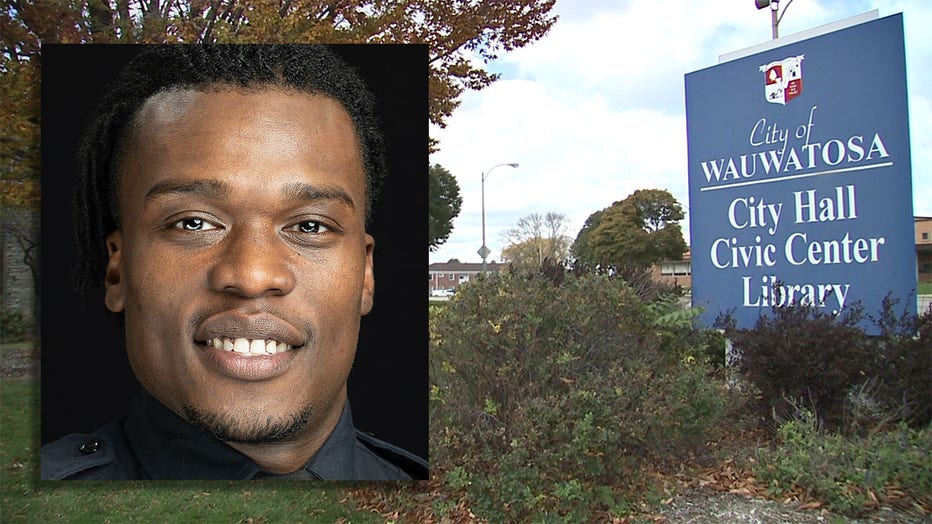 As part of his resignation from Wauwatosa PD, Mensah would still be able to seek employment elsewhere -- and could be provided a letter of recommendation by Wauwatosa Police Chief Barry Weber, if he chose to do so.