Waukesha County tornado confirmed, 5th in SE Wisconsin
WAUKESHA, Wis. - The National Weather Service on Friday, July 30 confirmed a fifth tornado touched down in southeastern Wisconsin amid severe storms that crossed the area overnight Wednesday into Thursday morning.
Of the five, three were confirmed in Waukesha County. There, the clean-up is still underway.
The tornado confirmed Friday was initially classified as an EF-0. It came dangerously close to a stable, touching down near State Highway 18 and Brandybrook Road.
"It just narrowly missed the shelter. It kinda peeled some of the roofing there a little bit," said Crystal Stephens, vice president of LifeStriders, an assisted therapeutic center with 22 horses in Waukesha County. "We didn't know at that time it was a tornado, but obviously it had done significant damage to our fencing."
Details on the size and wind strength are still being determined, but meteorologists say the bulk of the damage happened where the tornado touched down. Dan Buss, the owner of Dan's Tree and Landscaping, has been working nonstop.
"This is insanely busy now with this," Buss said. "If the tree's worth saving and they want to keep it, we'll save it. This one is a little haggard, it's by power lines so we are taking it down."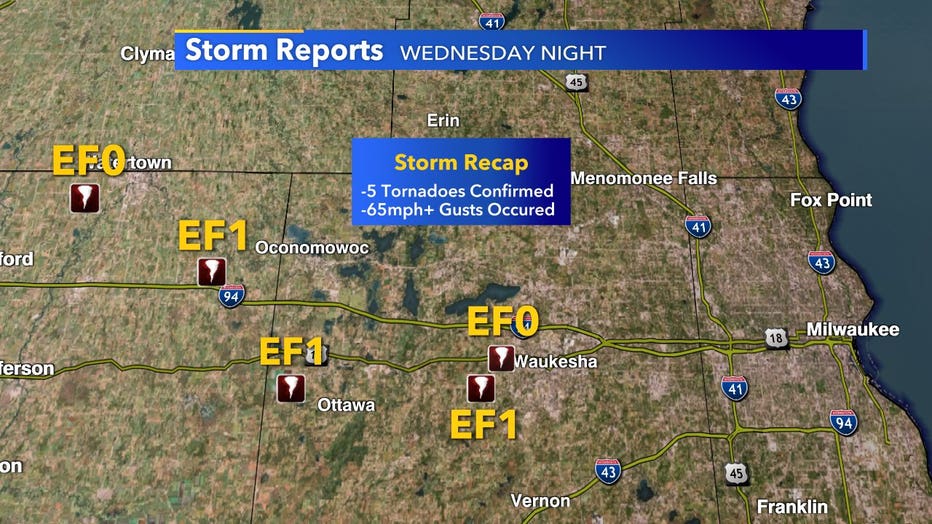 The National Weather Service released maps of the four other tornadoes that ripped through Wisconsin. Each image tracks the path of the twisters.
"We're just so thankful it did miss the structures," Stephens said.
When watches or warnings are issued, the horses are let out of their stables; it is too dangerous to keep them enclosed and safer to give them a chance at running from a tornado.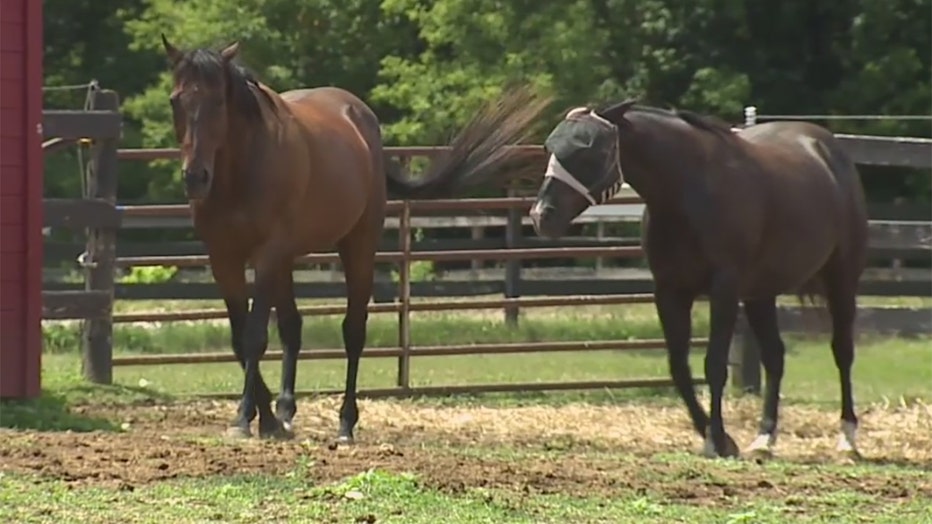 Horses at LifeStriders in Waukesha County
LifeStriders is hosting a fundraiser later this year. More information is available on their website.
The first two tornadoes were reported to have touched down in Jefferson County around 1 a.m. Thursday, near Watertown and Concord, respectively. Two others were confirmed in Waukesha County near Wales and Dousman before the fifth was confirmed Friday.
FREE DOWNLOAD: Get breaking news alerts in the FOX6 News app for iOS or Android.