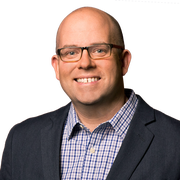 Brian Kramp
Roving Reporter
I grew up in Franklin, WI with my mom, dad and brother. My parents were both teachers and loved music. My dad was also a high school basketball coach so I of course played sports. I was in organized basketball and baseball until I reached college. Both my parents were conscious of my artistic side at an early age so they got me into music in grade school. I played clarinet, listened to my parent's folk and R&B records, and at the age of 12 started listening to hip hop music. To this day I claim that I brought rap music to Franklin. My parents were always supportive of my endeavors in school, sports and the arts. They taught my brother and I to be passionate and knowledgeable about many things, but more importantly, they taught us to have fun with whatever it was that we were doing. That's probably why I'm in the entertainment business.
For over 16 years I dedicated myself to working in radio. I was at Lazer 103 for nine years before it switched to 102.9 The Hog in 2005. Mandatory Metallica was a segment that I did every night for almost five years. Once Lazer switched to The Hog I was out of a job but quickly got hired to do a morning show on 102.1 WLUM. For seven years, I was a recognizable and award-winning personality on the Kramp and Adler Morning Show. You can still listen to past episodes of my Kramp Cast podcast on iTunes.
I've always been committed to entertaining Milwaukee while promoting its music, sports, family, food and fun. My passion for the city has never diminished and I continue to search for the people and events that make this city great. I'm very thankful to have a wonderful wife, son, supportive family, great friends, passionate viewers and past radio listeners.
If you have a story or an event that you would like to highlight, please reach out to me via email, Facebook or Twitter!
The latest from Brian Kramp