Wisconsin's Most Wanted: Alejandro Sierra surrenders, accused in Racine murder
RACINE, Wis. - U.S. Marshals confirmed Alejandro Sierra – one of Wisconsin's Most Wanted – surrendered and was taken into custody on Thursday, April 20.
Sierra is charged with murdering his girlfriend, Alexis Fisher, in Racine. FOX6 News learned her funeral was scheduled for Friday – the same day Sierra made his initial court appearance. 
"It was a malicious violent domestic abuse incident," said U.S. Marshal Service Task Force Officer Michael Seeger.
SIGN UP TODAY: Get daily headlines, breaking news emails from FOX6 News
The Racine Police Department and U.S. Marshals Fugitive Task Force had been searching for Sierra for days. Prosecutors said he murdered Fisher on April 15.
"The defendant and his girlfriend argued and during that argument, he shot her in the chest and killed her," said the Racine County assistant district attorney.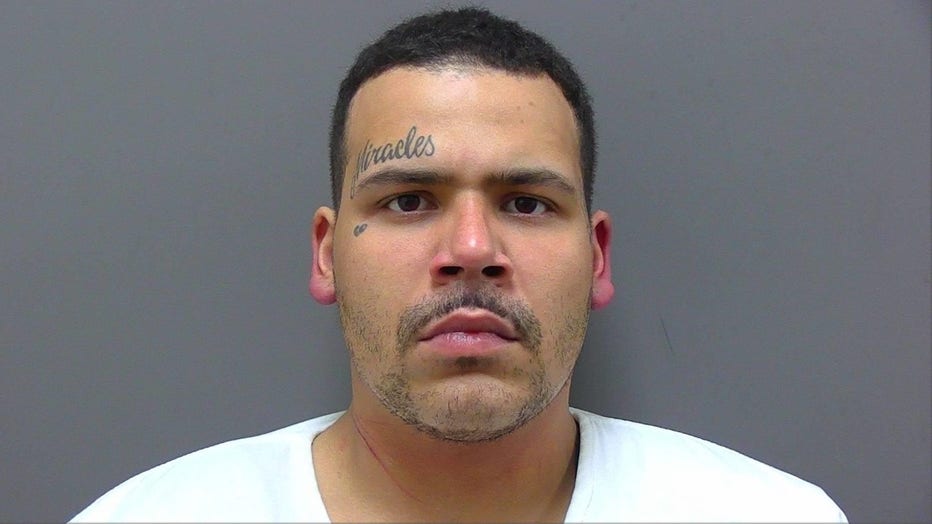 Prosecutors said a witness saw Sierra shoot Fisher. They said he checked on her, only to take off and go into hiding. Police found her body near a roundabout at Spring and State.
"I find that he is a grave risk to the community," the court commissioner said.
FREE DOWNLOAD: Get breaking news alerts in the FOX6 News app for iOS or Android
Racine police said a deputy on Thursday was conducting a traffic stop at 9th and Center unrelated to the search for Sierra when the 30-year-old came out of hiding and surrendered. Police said they now have the gun used in the killing.
The court set Sierra's bail at $500,000. He is due back in court on April 27.
The original Wisconsin's Most Wanted story is available below.
U.S. Marshals are looking for a man they say abused and killed a Racine woman. They want 30-year-old Alejandro Sierra off the streets now because he is dangerous and has a weapon. 
"It was a malicious violent domestic abuse incident," Task Force Officer Michael Seeger, U.S. Marshal Service. 
The U.S. Marshals Fugitive Task Force and the Racine Police Department need your help to find Sierra. There is a warrant for his arrest – and he is wanted for first-degree intentional homicide, use of a dangerous weapon.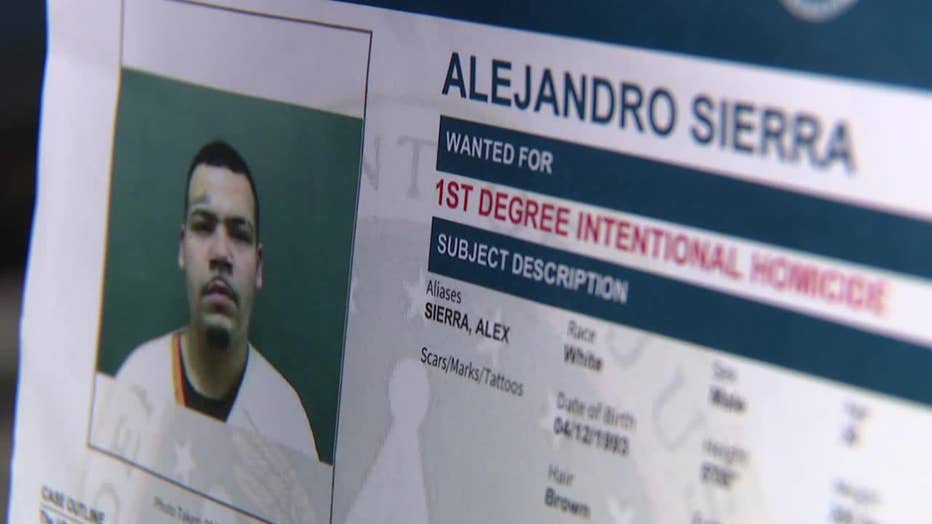 "We are on the hunt for Mr. Sierra," Seeger said.
Marshals say Sierra shot and killed 36-year-old Alexis Fisher of Racine during an argument. He body was found Saturday, April 15 near Spring and State Street.
Officials believe Sierra is in the Racine area. He is described as being 5'8" tall, weighing 200 pounds, with several facial tattoos.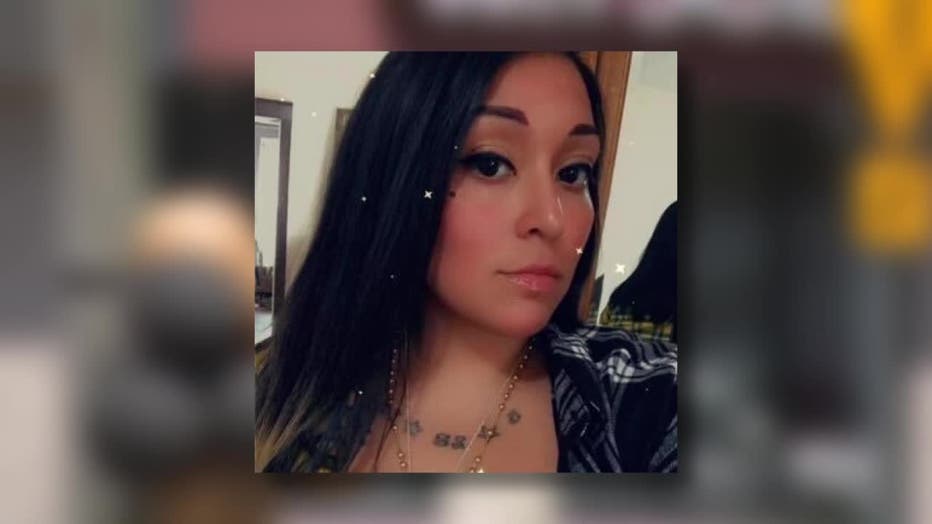 "He has 'Miracles' written on the side of his head. He has a rose on the other side of his face. He has initials H.B.K.," Seeger said.
Officer Seeger said you should not approach Sierra. 
"He is still armed and dangerous. The firearm used in the incident has not been recovered," Seeger said.
If you have information about Sierra, you are urged to call the U.S. Marshals tip line at 414-297-3707. You will remain anonymous.
"If anybody is helping Mr, Sierra out we will arrest them for aiding and abetting a fugitive we're urging nobody help him out," Seeger said. "Mr. Sierra if you are watching we're telling you to surrender peacefully to law enforcement. We don't want anyone else to get hurt in this matter."
A vigil for Alexis Fisher is planned for 6 p.m. on Wednesday, April 19 near Spring and State Street.