Wisconsin governor's race: Kevin Nicholson joins Republican field
MADISON, Wis. - Republican Kevin Nicholson has jumped into the Wisconsin governor's race, setting up what will likely be a bruising and expensive primary on the GOP side.
Wisconsin's race was already expected to be one of the most contested in the country as Republicans try to oust Democratic Gov. Tony Evers.
SIGN UP TODAY: Get daily headlines, breaking news emails from FOX6 News
A U.S. Marine Corps combat veteran, Nicholson received the Bronze Star. He said society is off track, and he is ready to fight.
"I don't think any of us can convince ourselves that if we keep electing the same broken record to office – the same machine – that they're suddenly going to get serious about this stuff and fix it," Nicholson said on WTAQ radio. "That's why I'm running for governor. We need people from the outside to step up and to actually fight."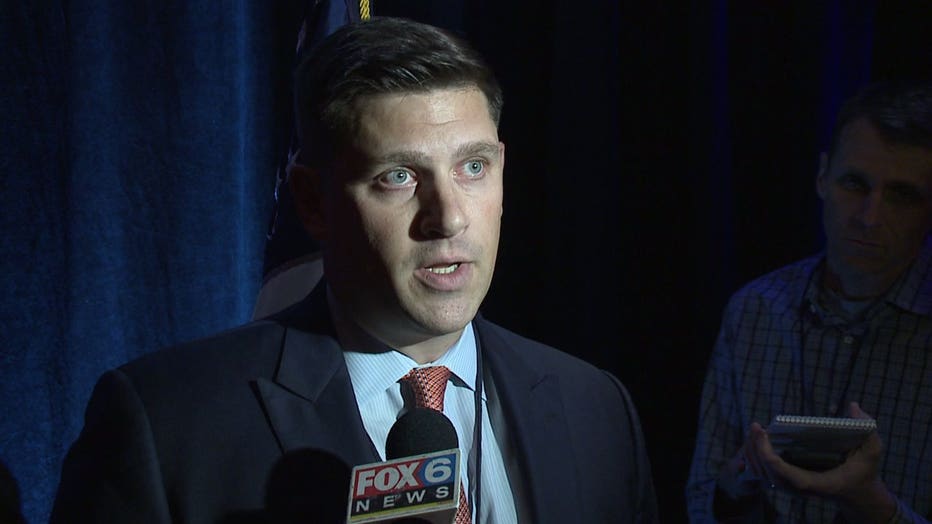 Nicholson lost the Republican primary for U.S. Senate in 2018. Until recently, his website said "Help Kevin take back Washington." With U.S. Sen. Ron Johnson running for reelection, Nicholson is instead setting his focus on the race for governor.
Wisconsin Assembly Speaker Robin Vos (R-Rochester) has urged Nicholson not to run.
"I think Rebecca Kleefisch is the best situated; she has worked the hardest, she's been doing this for over a year," Vos said last week.
"(Nicholson) has the right to run, he can do what he choses. I would rather focus on beating Gov. Evers because our state needs a dramatic change, and I feel like having a bunch of time spent arguing amongst ourselves is counterproductive in that effort."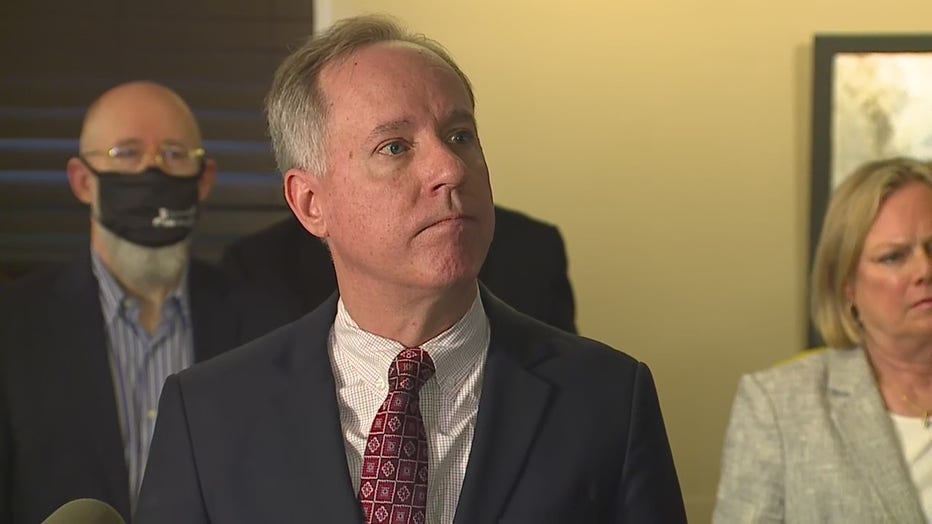 Assembly Speaker Robin Vos
Nicholson countered as he announced his candidacy on WTAQ's "The Regular Joe Show."
"That's like, I don't know, taking political advice from Scooby-Doo, right? Like, thanks, man; how about you do your job?" said Nicholson.
FREE DOWNLOAD: Get breaking news alerts in the FOX6 News app for iOS or Android.
Johnson is not endorsing either GOP candidate, but told FOX6 News that a candidate should drop out of the race if the party convention in May votes to endorse the other. The primary is set for August, with the general election in November.
"What I would encourage candidates to do is try and win that endorsement of the party, and then recognize if you can't do that your chances of winning the primary are quite slim," Johnson said. "A divisive primary is going to reduce (Republicans') chance of winning the governorship."
Nicholson was critical of that convention process on the radio Thursday. Last time, when he ran for Senate, that convention endorsed Leah Vukmir, who defeated him in the primary.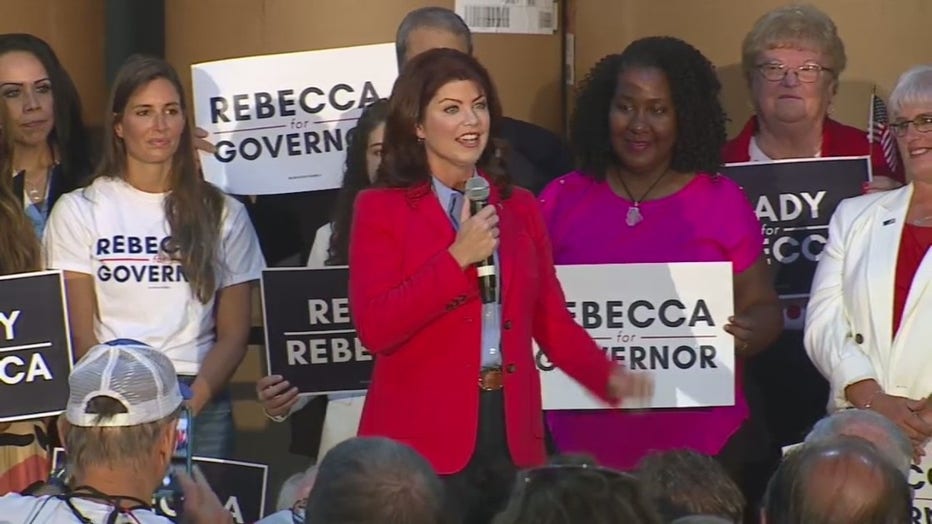 Kleefisch, who has been in the race for months, has racked up a number of endorsements. This week, Wisconsin Manufacturers & Commerce endorsed her in what they described as a rare pre-primary backing. 
Evers' campaign responded to the new contender; in a statement, Communications Director Sam Roecker wrote:
"Wisconsinites don't need another divisive politician like Kevin Nicholson or Rebecca Kleefisch – we need to focus on improving the quality of our schools, helping our small businesses succeed, and growing our economy. Governor Evers is doing the right thing to keep Wisconsin moving forward, whoever wins the Republican primary will do everything they can to divide us and undo his progress."
Official statements
Democratic Party of Wisconsin Chair Ben Wikler:
"Anti-choice Kevin Nicholson thinks he should be involved in some of the most personal health care decisions Wisconsinites make. Pregnant people and their families, not politicians, should make their health care decisions. But every single Wisconsin Republican running for governor has staked out the most extreme, divisive position on reproductive health care.
"And it's not just abortion access that's on the line — Nicholson's scorched-earth health care agenda could criminalize forms of birth control, jeopardize fertility treatments for Wisconsinites who are trying to start a family, and slash access to preventive care that keeps people healthy. Nicholson even supports repealing the Affordable Care Act, which would slash coverage for the more than 2.4 million Wisconsinites living with pre-existing conditions.
"We need leaders who believe health care should be accessible and affordable for all, not politicians who will do everything in their power to restrict it. We need to keep Kevin Nicholson away from our health care."