West Bend poll knife threats, man was out on bail
WEST BEND, Wis. - Police said a man armed with a knife who demanded staff to "stop the voting" at the West Bend library during the midterm elections Tuesday, Nov. 8 was out on bail for political threats.
The man, 38, was arrested Tuesday afternoon. On Wednesday, police released body camera video of the arrest.
Police said their investigation revealed he intended to create a disturbance, knowing that disrupting the election would ensure an immediate police response.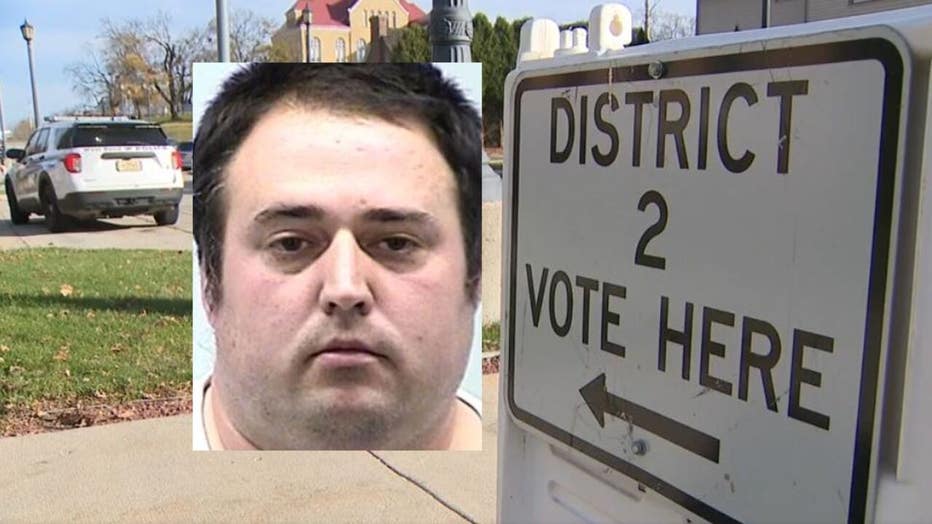 Body camera video shows the moment West Bend officers walked into the Community Memorial Library to stop the threat.
"Sir, drop the knife! Back away! Get on the ground, palms out. Do it now!" police said.
"Do you have any other weapons on you, sir?" asked police. 
"I have box cutters in my backpack, like four," said Michael Miecielica. 
"Do not reach for your backpack, or you will be shot. Do you understand?" asked police.
Miecielica was taken into custody with no one hurt. He made no statements to suggest a political motive/affiliation, police said.
SIGN UP TODAY: Get daily headlines, breaking news emails from FOX6 News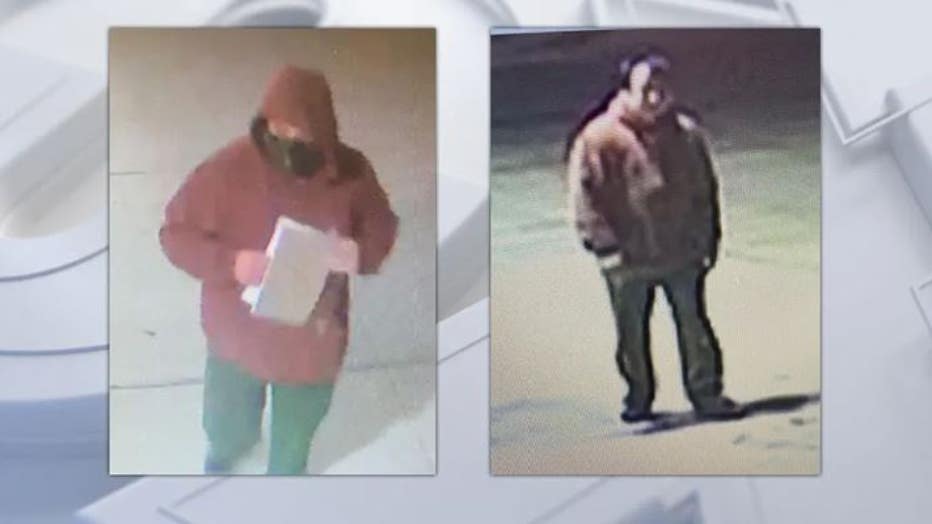 He was out on bail at the time, accused of posting fliers in downtown West Bend with political threats and racial language. Police shared photos in October and connected the dots, leading them to Miecielica, who told police he was a liberal wanting to cause a "dust up." What he's accused of writing is so vulgar, we can't show it to you unedited. That includes a line calling Mandela Barnes a racial slur, suggesting he be hanged from a tree with a message to vote for Ron Johnson for U.S. Senate, followed by a white supremacist phrase.
He was arrested Tuesday on multiple charges, including electioneering, election threats, terror threats and endangering safety with a dangerous weapon.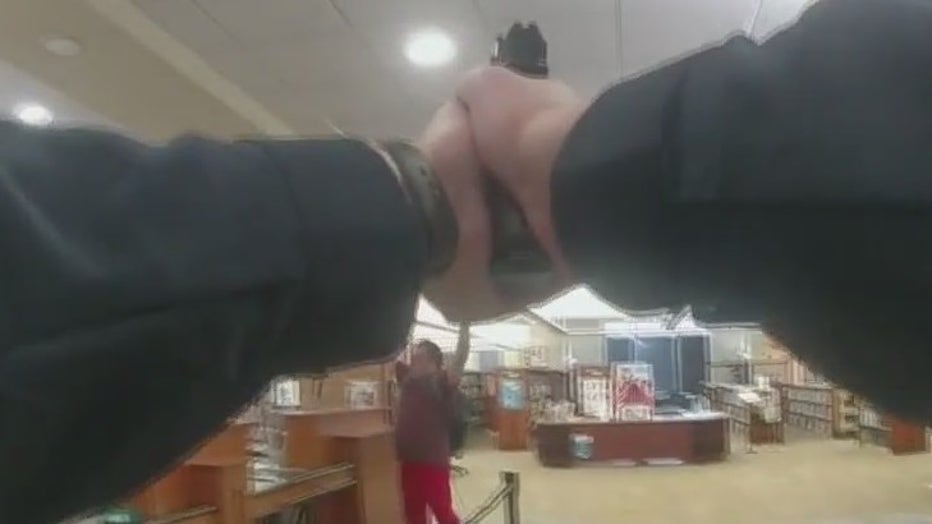 Voting was paused for about 30 minutes during the investigation on Tuesday afternoon.