Waukesha police chief's gun in Milwaukee airport carry-on leads to fine
MILWAUKEE - Waukesha Police Chief Dan Thompson was cited for "presenting a weapon at a screening station" at Milwaukee Mitchell International Airport on Tuesday, Jan. 17. That violation came with a fine of $767.50. The chief apologized and said he holds himself responsible for the mistake.
The sheriff said deputies at the airport substation were notified around 11:30 a.m. Tuesday that a firearm had been detected in a carry-on bag during the screening process to enter Concourse C. 
The TSA said it was a Smith & Wesson Bodyguard 380 with six rounds in the magazine and one chambered.
Deputies responded and escorted Chief Thompson to the substation for questioning – which is standard procedure. A short time later, after explaining that he had forgotten the weapon was in his bag, Thompson was released and allowed to proceed to his flight.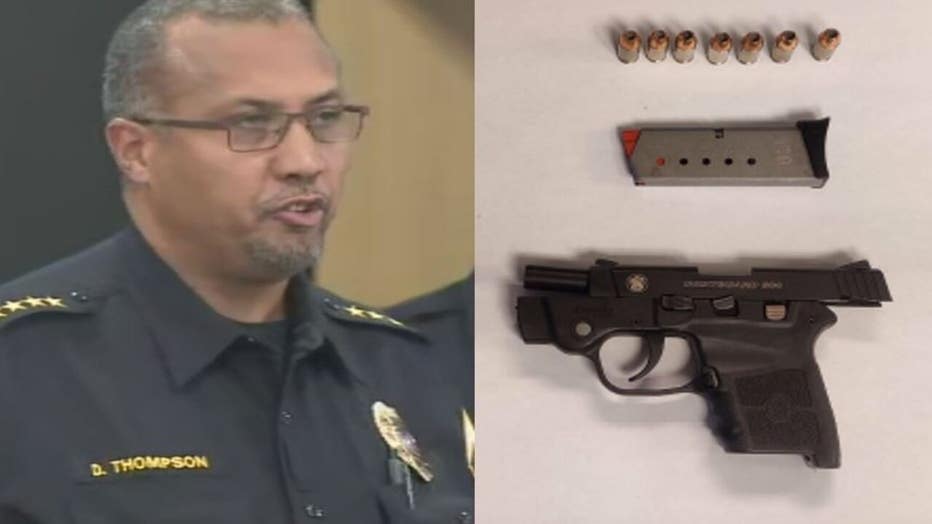 SIGN UP TODAY: Get daily headlines, breaking news emails from FOX6 News
The sheriff said Chief Thompson was afforded no "special" treatment or consideration, nor did he request any.
Statement from Chief Thompson
"Today I was traveling in official capacity to a conference to share the City of Waukesha's experiences with the Christmas parade tragedy that happened in November of 2021. This conference focuses on leading through crisis and build on resiliency.
I was working at the City of Waukesha Police Department prior to going to the airport and did not check my carry-on bag which had my firearm in it. While I was being screened by the Transportation Safety Administration, I was advised they located a restricted item. I am grateful for the technologies in place that keep air travel safe. I was escorted to a room where I was interviewed and cooperated with their internal review of the incident. I was also met with professionals from the Milwaukee Sheriff's Department and explain my situation and lapse in judgment when it came to double checking my bags which I normally carry for work.
I am embarrassed in this situation and hold myself ultimately responsible. I believe in accountability and will be held accountable for the situation. I also understand that I am human and make mistakes. I am sorry for the negative attention this brought not only to me but for the amazing community that I serve at the City of Waukesha Police Department."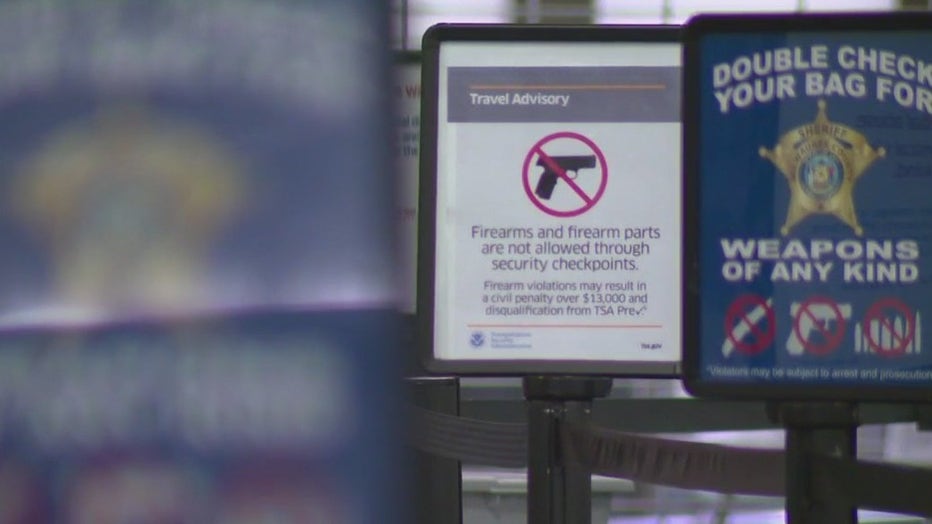 Being in a rush was a common theme for travelers at Milwaukee's airport on Tuesday afternoon.
"I wait until, usually, the night before, throw everything together," said Tony Spore.
"My flight was at 10:30. I woke up at 5, did all of my packing, even washed a load of clothes and jetted out the door," said Shamara White.
On Tuesday morning, a big oversight led to a costly mistake for the Waukesha police chief.
"It's just not the environment that a loaded gun should be in," said Jessica Mayle, TSA spokeswoman. "Part of being a gun owner is just being responsible about it and putting in a little time to do that research before you travel."
The TSA said 21 guns were found at Milwaukee's airport in 2022, down from 23 in 2021. Chief Thompson's gun was the second found at Milwaukee's airport in 2023.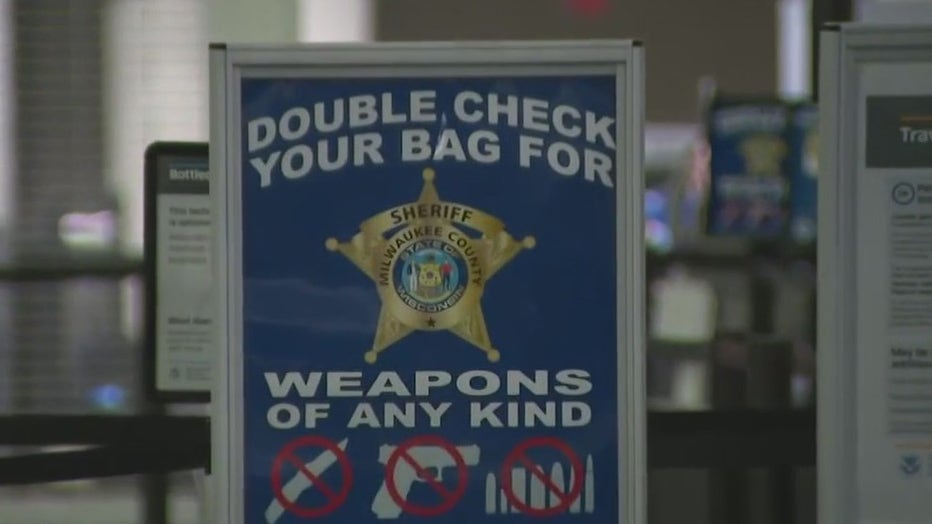 "We really just want to educate passengers that this is incredibly dangerous," said Mayle.
It was a mistake the chief said he won't be making again and a warning for hurried travelers to always take another look.
"The TSA has a job to do, and they have to do it no matter what," said Spore.