Waukesha police chase, man accused ran across I-94 while fleeing
WAUKESHA, Wis. - A Milwaukee man is charged after allegedly leading Waukesha police on a high-speed chase Thursday night, Feb. 23.
Prosecutors say 20-year-old Deandre Patterson was initially wanted for a domestic violence call. It ended with him stuck in barbed wire and, later, in handcuffs.
I-94 chase
A criminal complaint states police were called to the area of Grand and Sentinel around 8:40 p.m. The first officer to arrive found Patterson and a woman fighting outside an apartment complex.
When the officer tried to break up the fight, the complaint states Patterson got in a running car and, ignoring the officer's commands not to leave, drove off. The officer reported the license plate number to dispatch.
Police spotted the car around 8:50 p.m. and tried to stop it near Moreland and Kossow. According to the complaint, Patterson ran a red light and refused to stop as it drove through traffic, weaving around others cars.
SIGN UP TODAY: Get daily headlines, breaking news emails from FOX6 News
Eventually, Patterson pulled onto I-94 at Barker Road and drove around 110 mph through the snow as he fled east down the interstate. Near Moorland, the complaint states the car started to slow down and a cloud of smoke began coming from it "as if it were having severe mechanical issues." 
Patterson still refused to pull over as the car's speed "drastically" fell until the he slammed on the brakes near Sunnyslope as an officer tried to perform a PIT maneuver, according to prosecutors. The chase stretched 4.8 miles.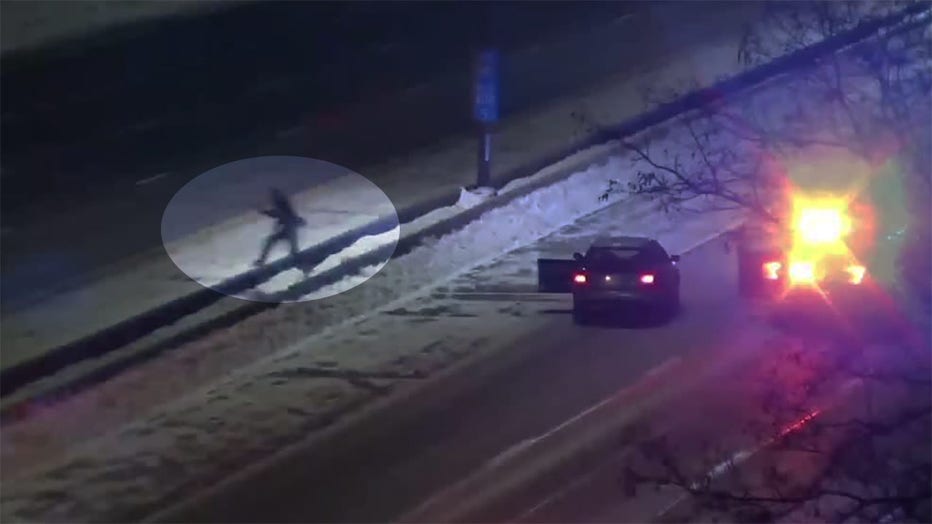 WisDOT cameras show Deandre Patterson running across I-94 near Sunnyslope after police chase
Wisconsin DOT cameras show Patterson got out, jumped over a barrier and ran across traffic into the woods. The complaint states officers ordered him to stop, but he kept running. Officers saw him climb a barbed wire fence into a business' parking lot.
While officers were searching the parking lot, dispatch said Brookfield police had found Patterson and were chasing him on foot near Sunnyslope. The complaint states Patterson got caught in another barbed wire fence and was then arrested.
Domestic violence call
After Patterson drove off, the responding officer spoke to the woman. She was bleeding on her lower lip, but refused medical attention. Per the complaint, she said she was driving that night with Patterson and "everything appeared to be fine." However, when she went inside her Waukesha apartment, she heard two loud "booma" and a window broke. 
Believing Patterson broke the window, the woman told police she went outside to confront hit. She said she asked Patterson to leave, and he did, but returned about an hour later with a carton of eggs.
Per the complaint, Patterson started throwing eggs through the broken window and at the woman – hitting her in the face. That's when the fight started.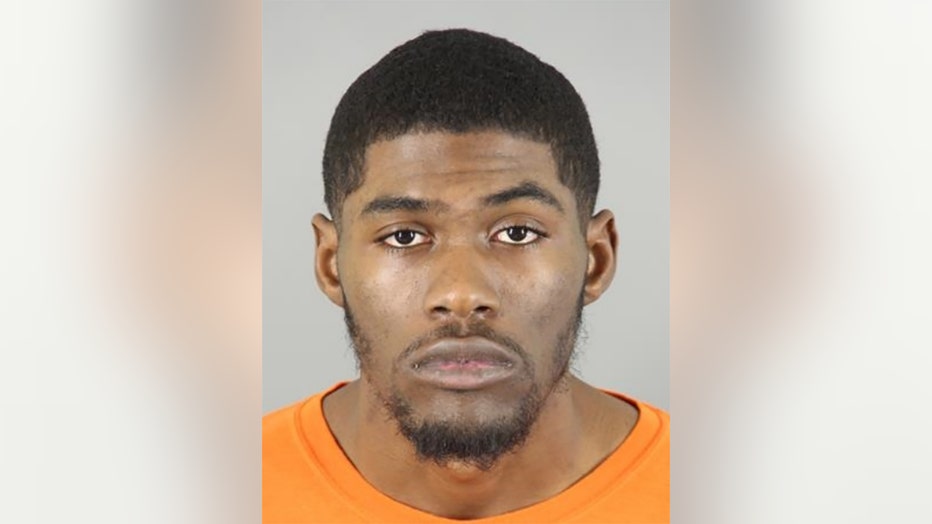 In custody
Patterson told police he was arguing with the woman about "trying to put gifts back in his car" and broke the window while trying to bang on it to get her attention. He also admitted to throwing eggs at her and her apartment.
Per the complaint, Patterson said he drove off despite the officer's commands at the scene because he "has an open case." He fled onto I-94 because he "thought police couldn't get on the highway" and he tried to drive home.
FREE DOWNLOAD: Get breaking news alerts in the FOX6 News app for iOS or Android.
At the time, Patterson was out on $1,000 cash bond for a felony substantial battery/domestic abuse case in Milwaukee County.
In all, Patterson is charged with:
Attempting to flee/elude an officer
Resisting an officer
Criminal damage to property
Misdemeanor battery
Felony bail jumping
Patterson's cash bond was set at $10,000.