UW-Milwaukee installs Narcan boxes on campuses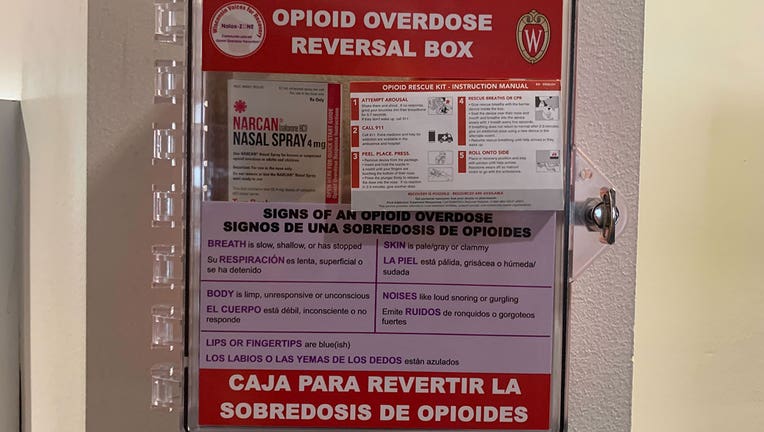 article
MILWAUKEE - In just one year, two UW-Milwaukee students died from fentanyl overdoses. UWM officials on Monday, Aug. 22 announced Narcan has been made available in boxes installed across UWM campuses.
Narcan is an overdose reversal medication. The new boxes on campus could save lives.
"It should be treated like a fire extinguisher," said Erin Rachwal, whose son, Logan, died from a fentanyl overdose. "We need to have them just in case."
They are called "Nalox-ZONE boxes." Inside, UWM students will find two doses of Narcan nasal spray. 
"It's open access to anybody in the community," said UWM Police Chief David Salazar. "Obviously, if it is in a housing area, students may take it."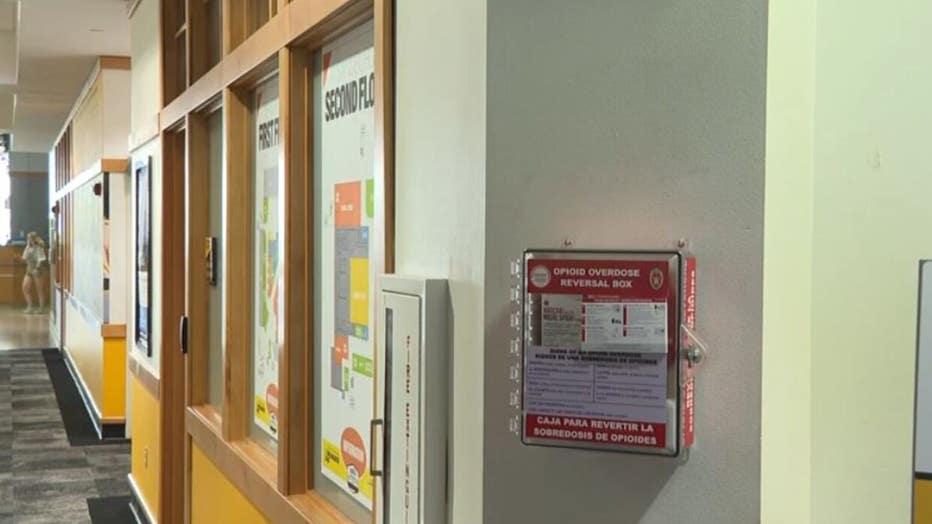 Salazar said they don't condone drug or alcohol use but want to promote education and prevention. 
There are 21 boxes on and near the Milwaukee campus in high-traffic areas like residential lobbies.
"I know that it's very prevalent because you hear cases of it that happen to classmates all around you," said Isabella Wineke, UWM sophomore. 
It's a reality Rachwall knows all too well. Her son, Logan, died from fentanyl poisoning last year in his UWM dorm room.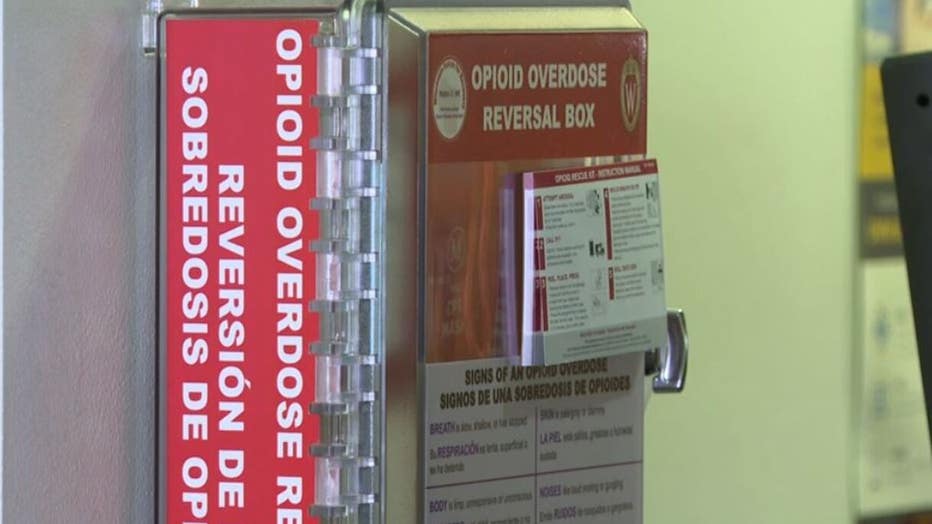 "If they would have been available when Logan passed in the dorm in Sandburg, and if the kids would have known the signs, it could have saved his life," said Rachwal. 
Fentanyl drug overdoses are a problem nationwide. The Milwaukee County medical examiner said year-to-date, there's been 348 confirmed drug overdose deaths. That's about 15% higher than this time last year.
The new boxes are just a small step towards fighting the opioid epidemic.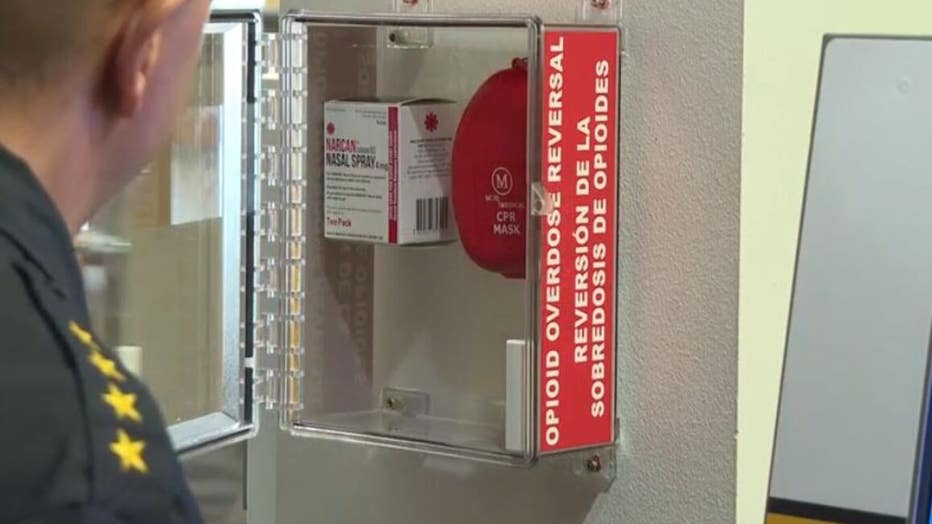 SIGN UP TODAY: Get daily headlines, breaking news emails from FOX6 News
The Nalox-ZONE boxes were installed over the summer on the Milwaukee, Waukesha and Washington County campuses.