Third Ward shooting: Milwaukee detective leaves hospital
MILWAUKEE - The Milwaukee police detective who was shot and injured in the Third Ward while off-duty was discharged from the hospital on Tuesday, Jan. 18.
Det. Andrew Wilkiewicz will now continue his recovery at home.
Wilkiewicz walked out of Froedtert Hospital under his own power five days after the shooting. He was greeted with a standing ovation from a crowd of his colleagues and family.
SIGN UP TODAY: Get daily headlines, breaking news emails from FOX6 News
Wilkiewicz said he is grateful for the support he has received over those five days, including Tuesday's ovation.
"(To) get out of this kickin' and have all your friends, family and coworkers here is something special. It's really amazing, everybody that reached out," Wilkiewicz said. "Just glad to be going home."
The detective suffered four gunshot wounds and was rushed to the hospital on Jan. 13 where he underwent emergency surgery. He was shot while trying to stop a robbery at the Shake Shack near Water and Buffalo.
"Whether off duty or on duty, we're there. We step up to the plate," MPD Chief Jeffrey Norman said of Wilkiewicz's off-duty actions.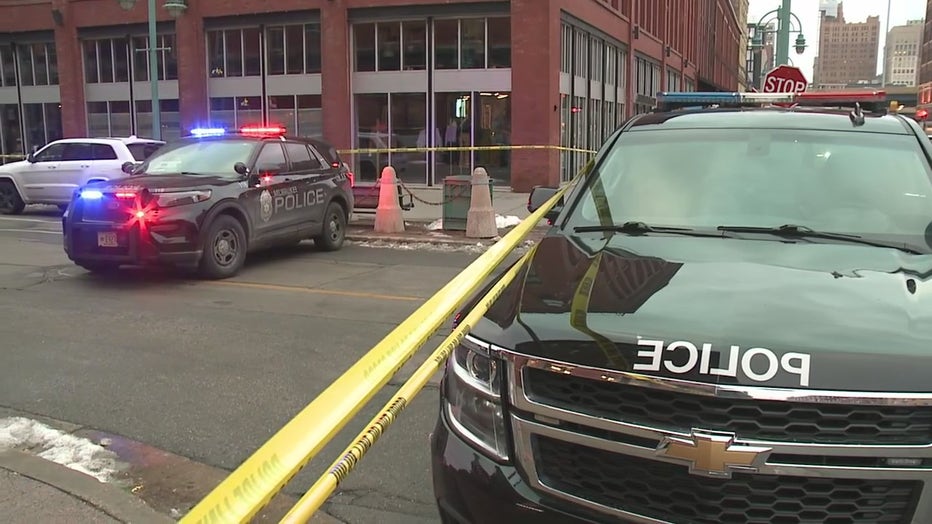 Off-duty Milwaukee police officer shot trying to stop robbery in Third Ward
Court documents detailed the incident, which unfolded in seven minutes. Prosecutors said a woman working as a delivery driver pulled up outside Shake Shack when 19-year-old Kaeshawn Ellis-Brown tried to steal her car. He stopped, after seeing three kids in the backseat.
The woman said he dropped his phone in the process, and she took it inside the restaurant. That is when police say Ellis-Brown returned and tried to rob her. Wilkiewicz intervened, and Ellis-Brown allegedly shot the detective multiple times. 
"The officer was bleeding. The whole time he was on the ground he just was repeating the plate number and what he wanted them to write down," the woman said.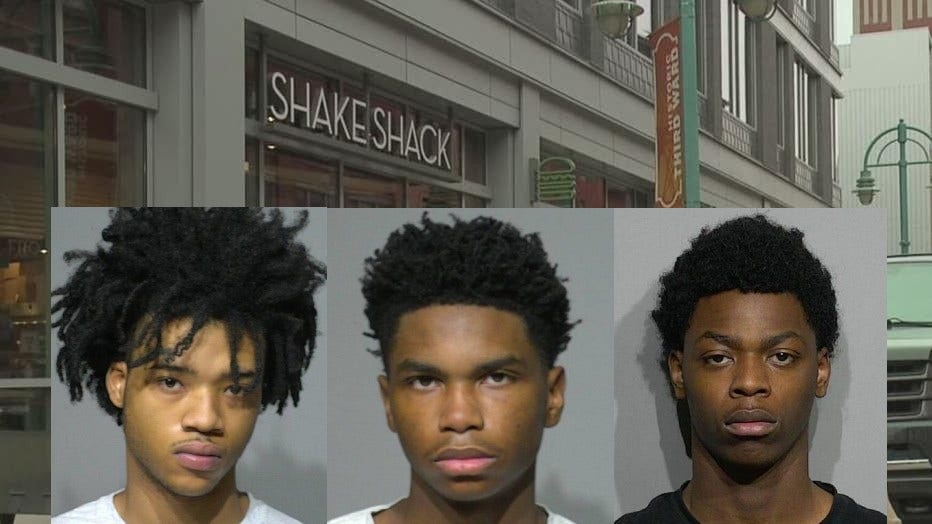 Dionta'e Hayes, Timonte Karroll-Robinson, Keasean Ellis-Brown
Prosecutors said two others, 18-year-old Dionta'e Hayes and 17-year-old Timonte Karroll-Robinson, were waiting for Ellis-Brown in a stolen car – eventually picking him up and dropping him off at his home. The two were arrested shortly thereafter near 29th and Chambers.
The search for Ellis-Brown continues; an arrest warrant has been issued. Wilkiewicz said he is confident his colleagues will find him.
"Just saw something and reacted, and at the end of the day, I walked out of here and justice will be served," said Wilkiewicz.
FREE DOWNLOAD: Get breaking news alerts in the FOX6 News app for iOS or Android.