Sherman Park shooting, 2 charged after boy wounded: sheriff
MILWAUKEE - The Milwaukee County Sheriff's Office on Thursday, Sept. 8 announced two people have been arrested and charged in connection to the shooting of a 14-year-old boy at Sherman Park last month.
The boy was shot in the abdomen on Aug. 23 around 6 p.m. The victim flagged down deputies who were on patrol and said he was shot on the playground, the sheriff's office said. He was taken to the hospital, underwent surgery and, ultimately, survived.
Based on a description of the suspect's car and other information, deputies arrested two people – 17-year-old Keith Allen and 19-year-old Montreal Zollicoffer, both of Milwaukee.
SIGN UP TODAY: Get daily headlines, breaking news emails from FOX6 News
A criminal complaint states the suspect's car was captured on camera entering the Sherman Park parking lot before the shooting and leaving minutes later. Surveillance cameras located in the park showed people running away from the car, the complaint states. The victim was seen running and extending his hand toward the car. One person, since identified as Allen, was hanging outside the front passenger window, holding out a gun with an extended magazine and pointing it toward the playground, per the complaint. He then got back inside the car before it drove off.
Detectives recovered 13 bullet casings from the parking lot along the path the car was seen traveling, the complaint states. The car was registered in Zollicoffer's name.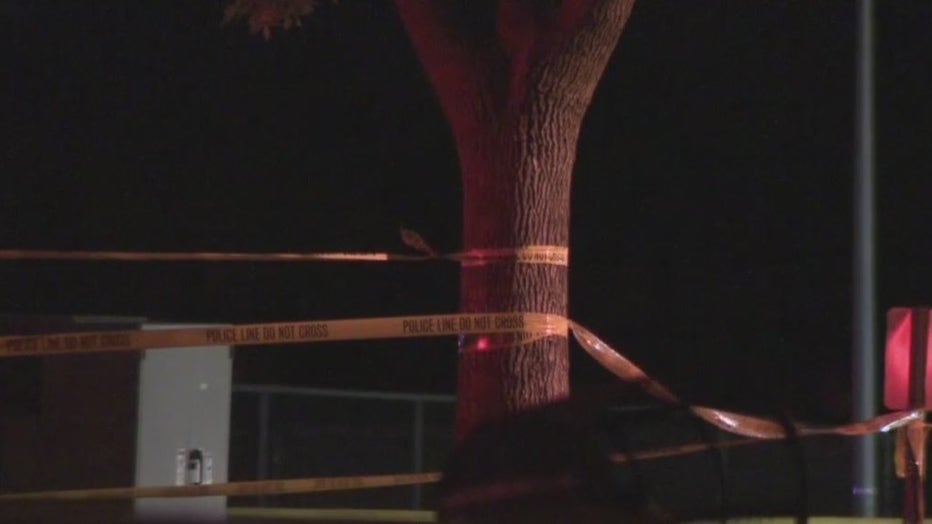 In an interview with police, the complaint states Zollicoffer said his car was stolen, but he did not report it. He said he heard gunshots near Sherman Park while looking for his car, which he found near 44th and Burleigh around 6 p.m. the day of the shooting. He agreed to have his phone searched, saying he had left it in his car from noon to 6:30 p.m. that day. When shown a picture on his phone taken during that time, though, he admitted to lying and said the car was actually stolen near Butterfly Park around 4 p.m. GPS data from the phone showed he was in the area of Butterfly Park around 4:20 p.m. and did not go back. Once shown the surveillance images and GPS information, the complaint states Zollicoffer added he drove through Sherman Park with a passenger, Allen. He claimed the people on the playground had been shooting at them.
On Aug. 30, the complaint states deputies saw Allen leave a home with a gun on his hip. Allen was taken into custody and the gun was recovered. 
Allen is charged with first-degree reckless injury and possession of a firearm by an adjudicated delinquent. Court records show he made his initial court appearance on Sept. 3, and his cash bond was set at $10,000. The complaint states Allen, a minor, was convicted of operating a motor vehicle without the owner's consent in 2021.
FREE DOWNLOAD: Get breaking news alerts in the FOX6 News app for iOS or Android.
Zollicoffer is charged with harboring/aiding a felon. Court records show he made his initial court appearance on Sept. 3 and his signature bond was set at $1,000. 
Both Allen and Zollicoffer are due back in court on Sept. 9.
Statement from Sheriff Earnell Lucas:
"The dedicated members of the MCSO Investigative Services and Police Services bureaus demonstrated in this case hard work, dedication, and persistence in gathering evidence, following leads, and locating and arresting the accused," Lucas said. "This team effort and professionalism represent the best of local law enforcement."