Milwaukee transgender woman killed, Neenah man arrested
MENASHA, Wis. - A man considered a person of interest in the murder of Cashay Henderson, a Milwaukee Black transgender woman, was arrested late Tuesday night, Feb. 28 in Menasha after a slow-speed chase. The news served as a glimmer of hope for those who gathered Wednesday to remember Henderson and other Milwaukee transgender women who have been killed in recent months.
Firefighters found Henderson inside her apartment near 29th and Villard Sunday, Feb. 26 with a gunshot wound while they were responding to a fire.
Officials said around 11:15 p.m. Tuesday, Neenah police and the Winnebago County Sheriff's Department requested the help of the Menasha Police Department in apprehending the 33-year-old Neenah man.
SIGN UP TODAY: Get daily headlines, breaking news emails from FOX6 News
Neenah police initiated a traffic stop of the vehicle, which then fled into Menasha. Police there successfully deployed stop sticks and took over the pursuit at a very slow rate of speed.
Menasha police requested help from the Wisconsin State Patrol to perform a PIT maneuver, which happened on Appleton Road in Menasha. The man then ran from the vehicle, and a Winnebago County K-9 was used.
FREE DOWNLOAD: Get breaking news alerts in the FOX6 News app for iOS or Android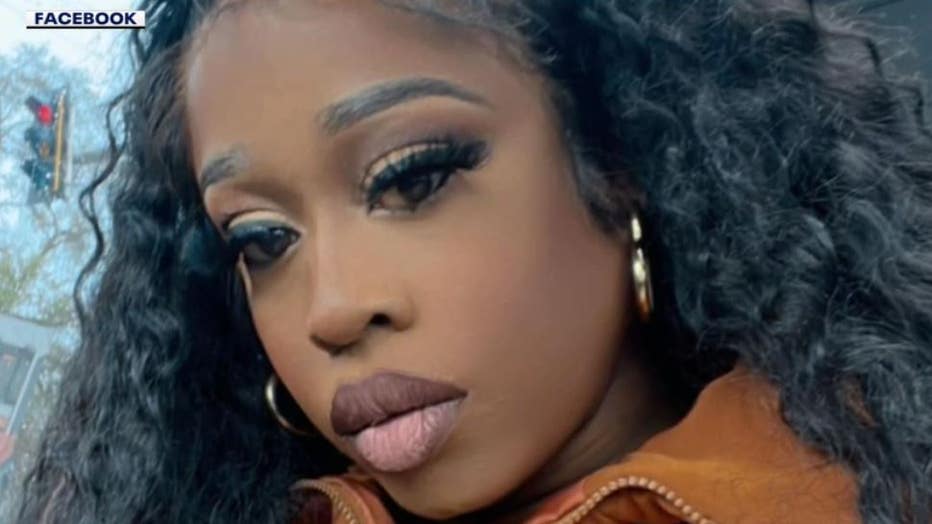 Officials said the man resisted, and Menasha officers used a Taser. The man was then taken into custody.
A handgun and other evidence was recovered from the man and the scene. He was turned over to the Milwaukee Police Department after being evaluated by medical personnel.
In addition to whatever charges the man faces in Milwaukee, Menasha police referred charges to the Winnebago County District Attorney's Office for felony fleeing and eluding, as well as resisting and obstructing an officer.
Milwaukee transgender women 'fear that we will be next'
On Wednesday, a handful of Milwaukee LGBTQ+ organizations came together for a candlelight vigil in memory of another life lost to violence. Those who knew Henderson said it's on the community as a whole to end this trend of violence toward Black trans women.
Outside the doors of a safe space, poetry brought power amid pain.
"It's not a game or an exaggeration for us to acknowledge that what has happened to her can happen to any one of us," said Elle Halo.
The LGBTQ+ community and its allies worked to keep Henderson's light alive amid a trend of darkness.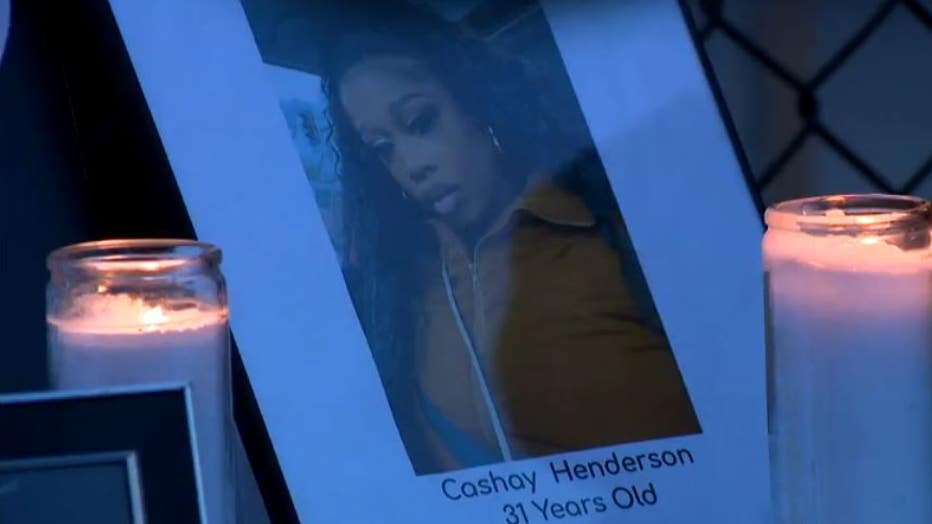 "Us trans women do not even want to come out of the house because we're in fear that we will be next," said Aaleh Hughes, Milwaukee LGBT Community Center.
Henderson was the third Black trans woman killed in Milwaukee over the last nine months. A table at the vigil honored her, Brazil Johnson, Regina "Mya" Allen and the others in the community who have died, like Toi Davis and Dedrick Cross.
"They all deserve justice, and we'll work, certainly, to seek it," said Milwaukee Mayor Cavalier Johnson. "We must take every reasonable step to protect transgender people and the entire LGBTQ+ community in Milwaukee, in Wisconsin, throughout the nation, and indeed throughout the world."
The community is working to protect those who are vulnerable and hold those responsible for violence accountable after the arrest in Henderson's case.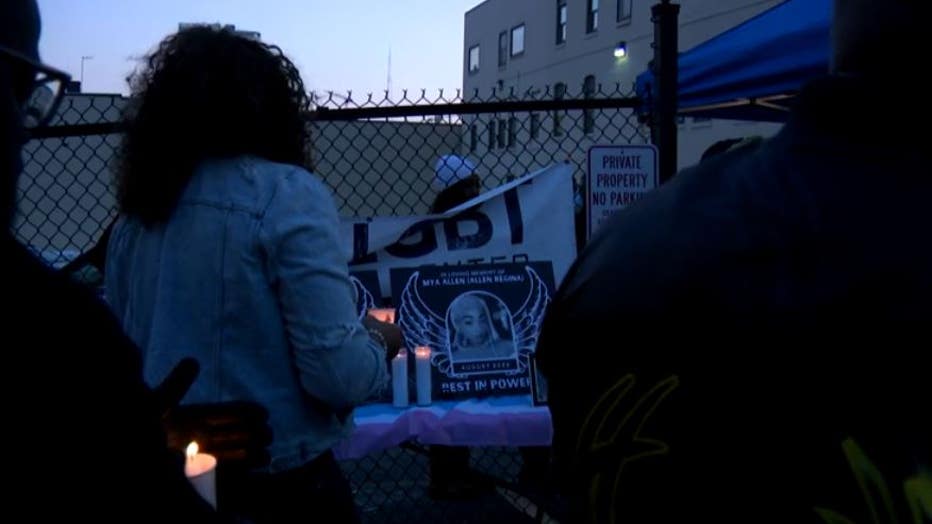 "I thank God, and I hope that they... I hope they bring him to justice, and I hope that this is the person and that the search will be over," said LaDi Ananna, The Black Rose Initiative.
The Milwaukee Police Department issued a statement Wednesday responding to criticism over the reporting of Henderson's death. MPD identified the victim at 29th and Villard as a 31-year-old man.
"The Milwaukee Police Department respects all persons inclusively. In this instance, based upon information available to MPD at the time, it was determined to identify the decedent by birth sex. MPD is committed to fostering a positive relationship with the LGBTQIA+ Community."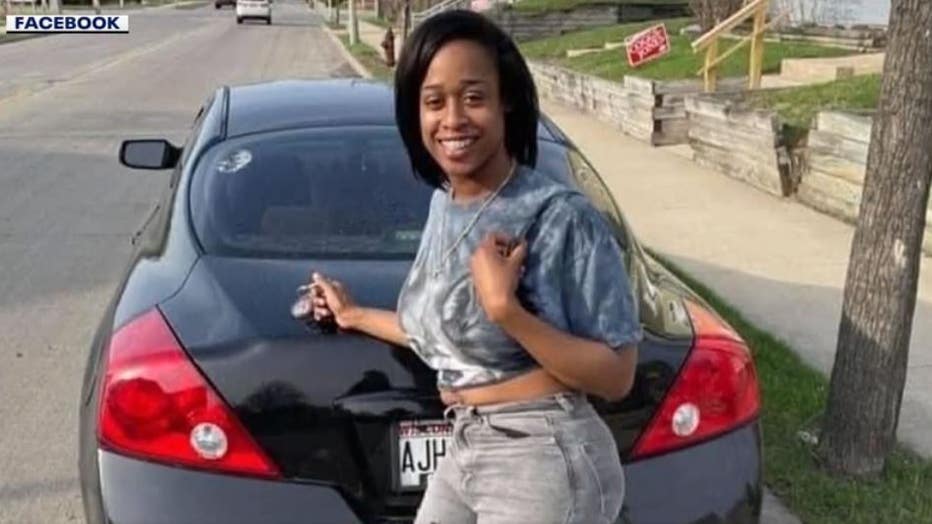 Statement from Milwaukee Alliance Against Racist and Political Repression
"On Sunday, February 26, Milwaukee firefighters and police responded to a report of a burning apartment near 29th Street and Villard Avenue. According to the report, one person was found dead from a gunshot wound inside the burning apartment. The victim was 31-year-old Cashay Henderson, the third Black trans woman killed in Milwaukee in the last year. 
Speaking with media outlets, the Milwaukee police detective and medical examiner claimed Cashay "was a male living as a female." This kind of misgendering is all too common in Milwaukee. Last year, Milwaukee police and the medical examiner misgendered Brazil Johnson, a Black transgender woman who was murdered on Teutonia Avenue, near Garfield Avenue. 
This trend of  misgendering trans people who are victims of violent crimes is disturbing. In recent years, there has been a rise in anti-LGBTQ rhetoric and violence throughout the U.S. Most of these crimes against LGBTQ people, especially trans people, usually remain unsolved. The lack of care in properly gendering people is indicative of a general lack of care for protecting LGBTQ people.
This recent homicide comes 2 weeks after the murder of Shabreka Chapman, 35-year-old Black woman. Chapman was killed on February 11 near 9th Street and Meinecke Avenue, and the man who murdered her has been released from custody. Chapman's family has tried contacting the District Attorney's Office, but is yet to receive a response. Like Chapman's case, Johnson's case last year hasn't had much follow up from the DA's office or the police. The DA's office, the police, and the medical examiner's office have shown a lack of care for the violent deaths of Black women in Milwaukee. 
The violence against Black women, especially trans women, must come to an end. From the lack of care police have shown for these cases, it's obvious that more police will not put an end to this violence. We need to empower our communities to protect ourselves because the police clearly don't care about protecting us. Until we have community control of the police, we cannot expect the police to protect us. We demand justice for Cashay, Brazil, Shabreka, and all women who have been murdered in Milwaukee. We demand the DA and MPD thoroughly investigate these cases and keep the victims' families and loved ones informed throughout the process."