49th and Hampton homicide, Milwaukee boy charged as adult
MILWAUKEE - A 15-year-old has been charged as an adult with shooting and killing a 16-year-old at the McDonald's at 49th and Hampton on May 7, 2022. 
Robert Johnson, who was 14 years old at the time, is now charged with first-degree reckless homicide. The triple shooting left a second teen dead as well.
The shooting took place just seconds from when the people involved walked in the door. It was all caught on surveillance video.
SIGN UP TODAY: Get daily headlines, breaking news emails from FOX6 News
At the time, people who live nearby were at a loss for words.
"I've got kids myself, so it's horrible," said Brian Bates. "Just no guidance, and it doesn't seem like they care much anymore which is really sad."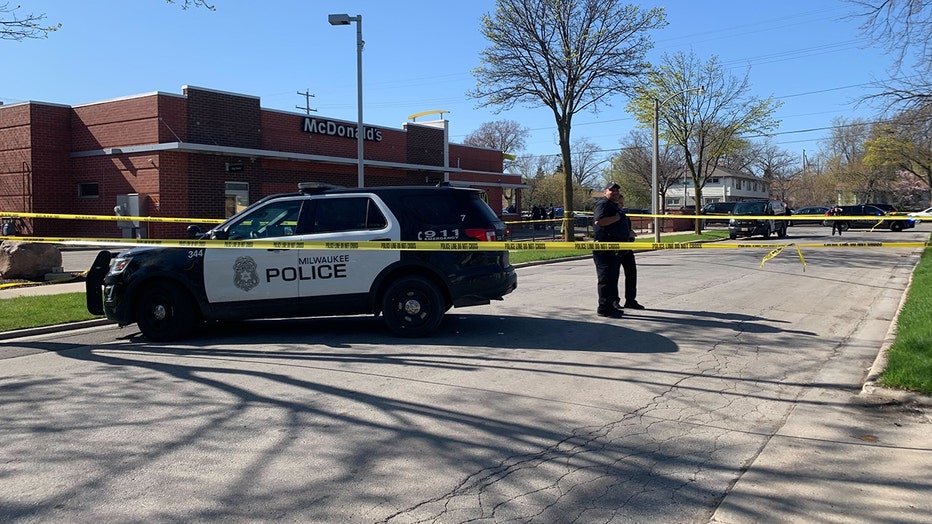 Milwaukee police at homicide scene near 49th and Hampton on May 7, 2022.
Javarius Fowler, 16, was killed – shot in the chest and back. William Harrison, 15, died at the hospital two days later – shot in the head. Johnson was shot in the neck, arm pit, chest and groin.
For more than a month, little was known about what spurred the shootout. Police said it was the result of an argument, which is the leading cause of homicides and non-fatal shootings in the city.
FREE DOWNLOAD: Get breaking news alerts in the FOX6 News app for iOS or Android.
Court documents do not specify what the argument was about, but said all three boys had handguns.
About 15 minutes before the shooting, Fowler was seen on video entering the McDonald's along with two boys and a girl; police still don't know who those three are. Ten minutes later, two people – including Johnson – came inside. Police said video shows Harrison enter holding a gun and pointing it at Fowler's head. Fowler pushed it away, walked backwards and pulled out his own gun. Seconds later, police say Johnson or Harrison shot at Fowler first. Fowler then shot toward Johnson and Harrison.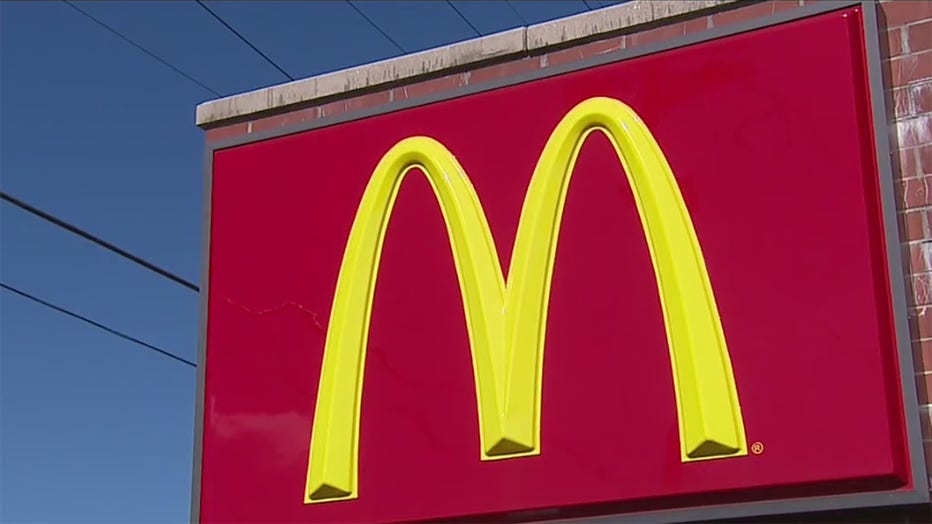 Harrison collapsed underneath a booth. Fowler ran to the exit but collapsed in the doorway.
A warrant has been issued for Johnson's arrest. FOX6 News spoke to the mothers of both Fowler and Harrison; they dispute what police say happened in the criminal complaint.
No other charges have been filed in connection to the shootings, police said.