Milwaukee shooting; 6 wounded, 100 casings at scene, police say
MILWAUKEE - A shooting on Milwaukee's northwest side left six people – including a teen boy – wounded early Saturday morning, Oct. 22.
Milwaukee police said roughly 100 shell casings were found at the scene near Fond du Lac and Hoyt. The six who were shot range in age from 17 to 36 and were taken to a hospital; they are expected to survive.
People who live and work in the neighborhood told FOX6 News they are getting frustrated, saying things like this happens way too often. Some said all those gunshots made it sound like a military operation.
SIGN UP TODAY: Get daily headlines, breaking news emails from FOX6 News
"I just want my son to have the best life he can have and grow up in these streets without worrying about getting shot," said Donavon Bennett. "Nowadays kids can't even go to the park anymore, and that's terrible."
While on a walk with his 6-year-old son, Mason, Bennett said what used to be more out of the ordinary is making them question whether they're safe to go out at all.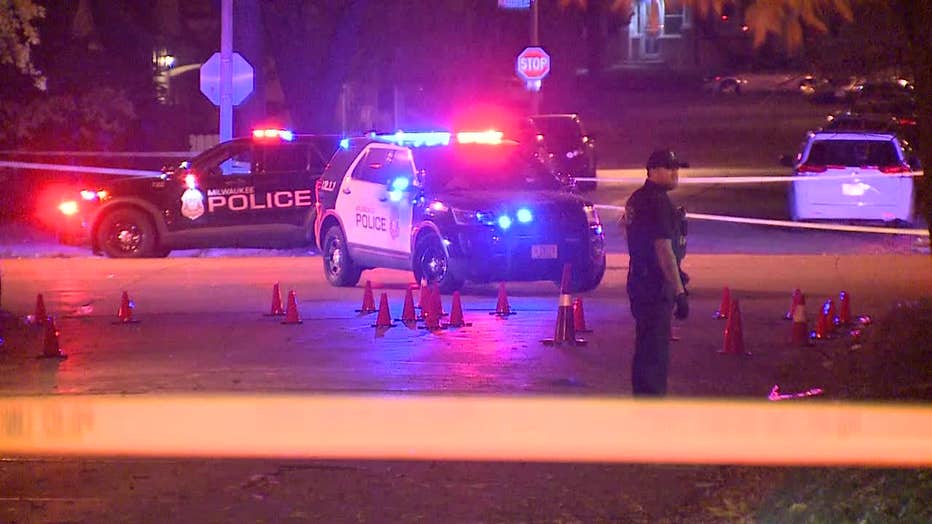 Shooting at Fond du Lac and Hoyt, Milwaukee
"I just want to see no shooting, and I just want to go outside and play and go next door to play with my friends," Mason said.
"I'm from here, and growing up I used to go outside and play, have fun. It wasn't like how it is now," said Bennett. "I just want the best for my son. I want him to leave a peaceful life."
FREE DOWNLOAD: Get breaking news alerts in the FOX6 News app for iOS or Android.
"Peaceful" is the opposite of what their neighborhood was just before 1:30 a.m. Saturday. 
"We just want peace. All this killing and shooting and robbing needs to stop," Bennett said.
Local business owners want it to stop, too. They did not want to go on camera, but told FOX6 they are frustrated about violence that surrounds a nearby club. In August, two people were shot just before 2 a.m. about a block away from Saturday's shooting.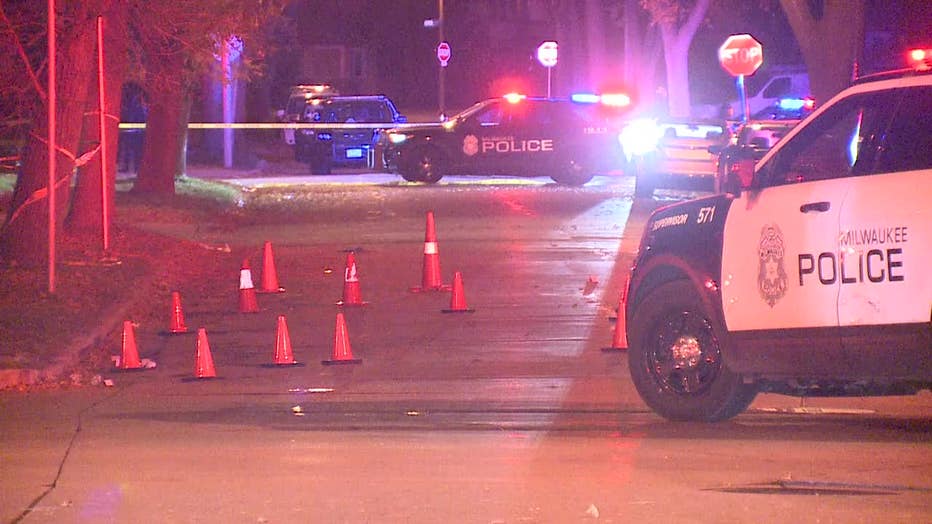 Shooting at Fond du Lac and Hoyt, Milwaukee
"We have kids out here, you know. We just want a safe environment for the children," said Bennett. "Everybody out here as a father needs to step up. Be a man, take care of your community."
Police said they are still investigating who is at fault for the shooting. FOX6 asked if anyone who was shot is also a suspect, but did not immediately hear back.
Anyone with information is asked to call MPD at 414-935-7360; to remain anonymous, call Crime Stoppers at 414-224-TIPS or use the P3 tips app.