Milwaukee road rage shooting: Father killed with 4 kids in his van
MILWAUKEE - Charges have been filed eight months after a Milwaukee father was killed in a road rage shooting while he drove with four of his kids near 91st and Mill.
Demetreon Caston-Townsend, 24, faces one count of first-degree reckless homicide, as party to a crime, use of a dangerous weapon for the shooting death of Ronald Butler, 50.
It happened on July 19, 2022, around 5:30 p.m.
According to prosecutors, Caston-Townsend was driving a Chevy Equinox that ran a red light and nearly struck the van Butler was driving with four of his children as passengers.
Before the shooting, a criminal complaint says the Equinox and a Toyota Corolla were seen in video at a nearby gas station, and the people in those two vehicles were seen interacting with each other. Both vehicles left the gas station and headed in the direction of where the homicide happened.
Butler's son told investigators they were on their way to a birthday party that evening when Caston-Townsend nearly hit their van. He said his dad yelled at Caston-Townsend to "stop speeding because there are kids in the car." He said he heard a "pew" and then saw his dad slumped over at the wheel. He then jumped out of the van to try to get help, the complaint says. Butler had been shot in the face.
SIGN UP TODAY: Get daily headlines, breaking news emails from FOX6 News
A neighbor heard the gunshot and ran to try to help Butler and the children in the van. This neighbor saw a Toyota sedan stop near the scene. The complaint says the neighbor saw someone get out of the vehicle and pick something up off the road before the car pulled away.
The driver of that Toyota Corolla was interviewed by police, and prosecutors say he indicated he was following behind Caston-Townsend's Equinox when Caston-Townsend ran the red light and almost hit Butler's van. He said after the van crashed, he slowed down to see what happened, and one of his passengers lost their hat, so he stopped to pick it up off the road. He said he then called Caston-Townsend, who told him to meet him at 42nd and Silver Spring.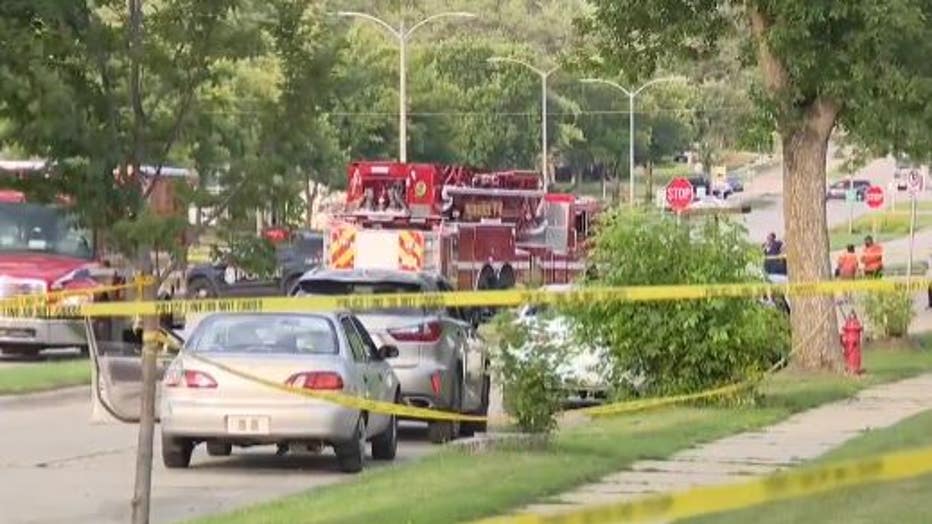 There, the complaint says Caston-Townsend was "panicking," and "other guys were telling him to "relax and get rid of any evidence." Prosecutors say he threw a spent casing down a sewer. That casing was recovered by police from the sewer in July 2022.
Another person who was in the Corolla said after the near-crash, when Butler started yelling at Caston-Townsend, he "raised his gun and bust one time and must have hit him in the head." He said after the shooting, Caston-Townsend got rid of the casing (in the sewer) and burned his clothes.  
Ronald Butler's family hopes suspect 'burns in hell'
"He's never coming back, and we want the person who did this to burn in hell," said Monia Foster, Butler's sister, adding that she wishes Caston-Townsend "hell in jail."
Foster said it is a tragedy in itself that Butler's children had to watch their father die.
"It's not even going to be close to anything that could feel like happiness again for us," said Foster.
Butler's sister said her brother was standing up for his kids when he was killed.
"My brother was defending his kids, trying to protect his kids," said Foster. "Who is going to get mad about that? He was trying to protect his kids. Who don't protect children?"
"I'm angry," Foster added, noting the eight-month-long wait for an arrest and charges in the case. "My brother is never coming back."
She had a message for Caston-Townsend.
"Right now, the anger that I feel is never going to go away -- never -- but it can probably be softened a little bit if you stand up. You were man enough to take a life. Be man enough to apologize to his family."
She said road rage is serious, and this case is an example of its tragic impact.
"It is so sad that now, you can't say anything to people," said Foster. "Don't look at nobody crazy because that person might turn and shoot you."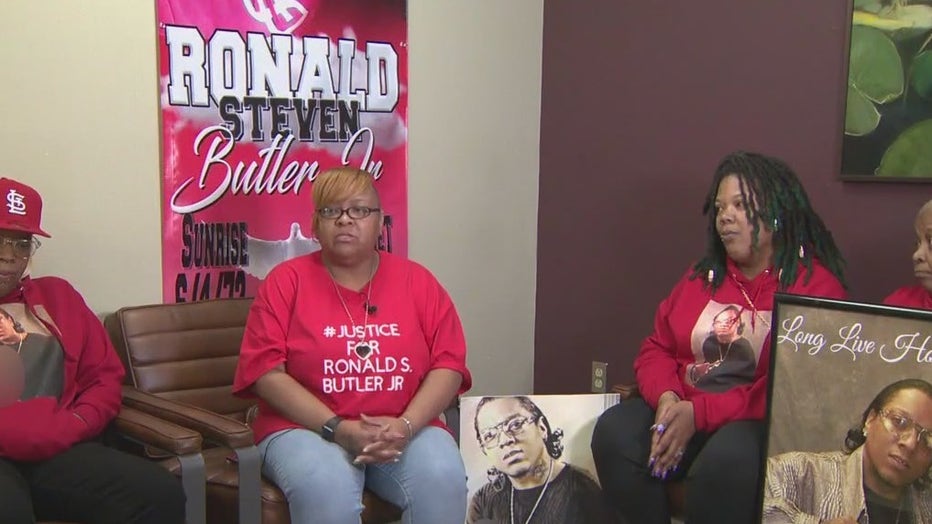 Caston-Townsend made his initial appearance in court Sunday, March 19. 
"I would note the allegations are extremely egregious, extremely aggravated and are highly concerning," said Sarah Hill, prosecutor. "This is really an aggravated situation, and this individual was just a person going about his day."
"The complaint does not offer one iota of direct evidence that Mr. Caston-Townsend was involved with this," said Alejandro Lockwood, defense attorney.
Cash bond was set at $275,000.