Milwaukee fatal crash, Vincent King requests trial
MILWAUKEE - The man accused in a 2022 Milwaukee crash that killed a 71-year-old man rejected a plea deal from prosecutors and requested a trial Wednesday, May 24.
The trial of Vincent King is now scheduled for October. The 30-year-old is charged with second-degree reckless homicide, second-degree recklessly endangering safety and possession of a firearm by a felon.
Milwaukee police responded to the fatal crash at Fond du Lac and Congress on Aug. 12, 2022. Police said the 71-year-old was headed west when he was hit by another vehicle, driven by King. The victim, since identified as Joseph Papia, was taken to the hospital and died from his injuries.
SIGN UP TODAY: Get daily headlines, breaking news emails from FOX6 News
A criminal complaint said King suffered a broken leg and fractured hip in the wreck. His passenger suffered a broken arm.
Police recovered surveillance video from the Taco Bell on Fond du Lac Avenue. While it did not capture the actual collision, the complaint states it did capture "events before and after the collision" and it was apparent King's vehicle "had been traveling at a high rate of speed."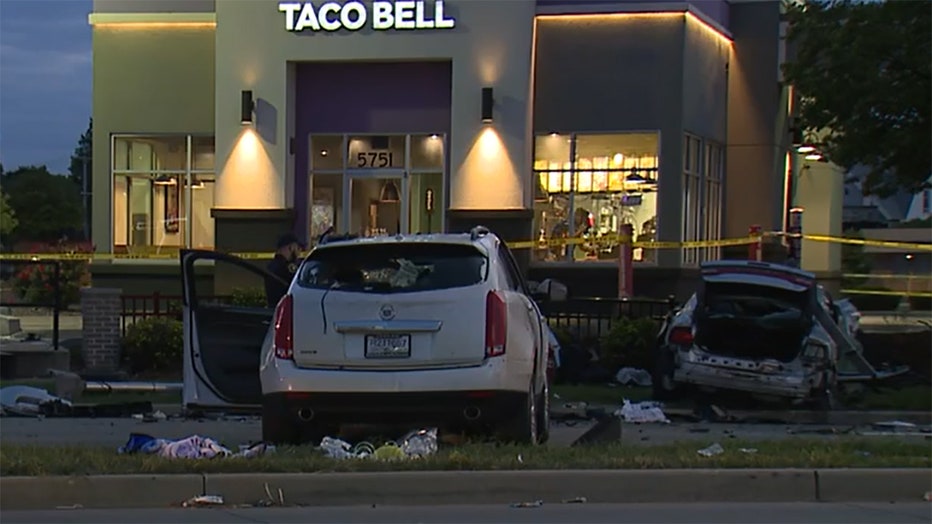 Crash near Fond du Lac and Congress
Police spoke with a firefighter who was on the crash scene. Per the complaint, the firefighter said, while he was attempting to extract King from his car, he found a gun underneath him.
The day after the crash, the complaint state's the airbag control module was recovered from King's car. The data from that module indicates King's "vehicle steadily increases in speed to 100 miles per hour" and "the accelerator remains at or near 100%" immediately before the wreck. The posted speed limits on Fond du Lac Avenue where the crash occurred is 35 mph.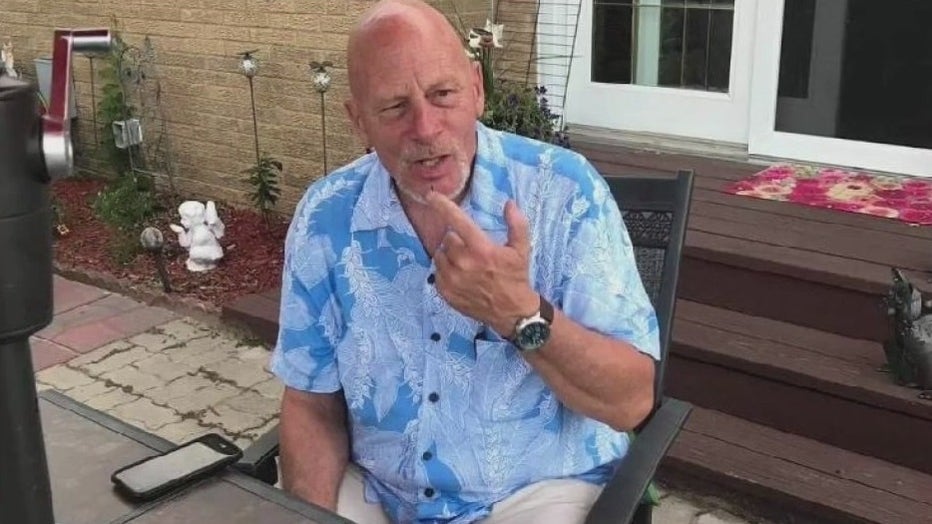 Police lose track of King
King was arrested last year in Texas, held in the Fort Bend County Jail outside of Houston, after Milwaukee police lost track of him after the crash.
Papia's family told FOX6 News they were informed by the district attorney's office that King was still hospitalized when charges were filed. More than a month after the crash, FOX6 asked MPD if King was still hospitalized. A department spokesperson said: "I do not know. That is protected information from the hospital."
FOX6 followed up, and the MPD spokesperson later added: "When arrestees are expected to be in need of medical care for an extended period, then a decision is made to lift an arrest hold." It means police stopped guarding King at the hospital. The department claimed, due to HIPPA, area hospitals are not required to contact them when a prisoner is set to be discharged. 
FREE DOWNLOAD: Get breaking news alerts in the FOX6 News app for iOS or Android.
MPD's booking procedures state: "Officers will not leave a prisoner unguarded while they are receiving medical treatment." It goes on to list three situations when a hospital guard would be lifted:
The prisoner is medically cleared to be transferred to a lockup facility.
The custody of the prisoner is transferred to another jurisdiction.
The district attorney declines to press charges.
None of those three reasons appeared to apply to King. FOX6 emailed MPD again asking if they could point to the policy that explains what happened with King, and the spokesperson said: "There is nothing in the SOP because it is not a policy but a process."