MCTS Summerfest shuttles canceled for 2021 due to driver shortage
MILWAUKEE - The beat goes on... but many busses won't.
After skipping 2020 due to the pandemic, transportation woes are striking a sour note with Summerfest fans.
This service is very popular – in fact, Summerfest leaders told me back in 2015 that 20% of Summerfest attendees take a county shuttle to get to the Big Gig. But it's not just Summerfest feeling the heat from this decision, virtually all major events this summer in Milwaukee will be impacted.
The Big Gig is already pushed back to three weekends in September due to the pandemic — and now, getting there might become a challenge.
A spokesman for the Milwaukee County Transit System confirms it's putting the brakes on its popular shuttle service because of the ongoing labor shortage.  An MCTS spokesman declined to comment on camera, but tells FOX6 they're short 60 bus drivers — a five-year low due to a tight labor market.
"I have to talk to them to see what they think is a solution," Mayor Barrett said.
Normally, the shuttles would pick Summerfest goers like Risa Berg and her cousin up along Wisconsin Avenue or from park and rides in neighboring communities and bring riders directly to the gates.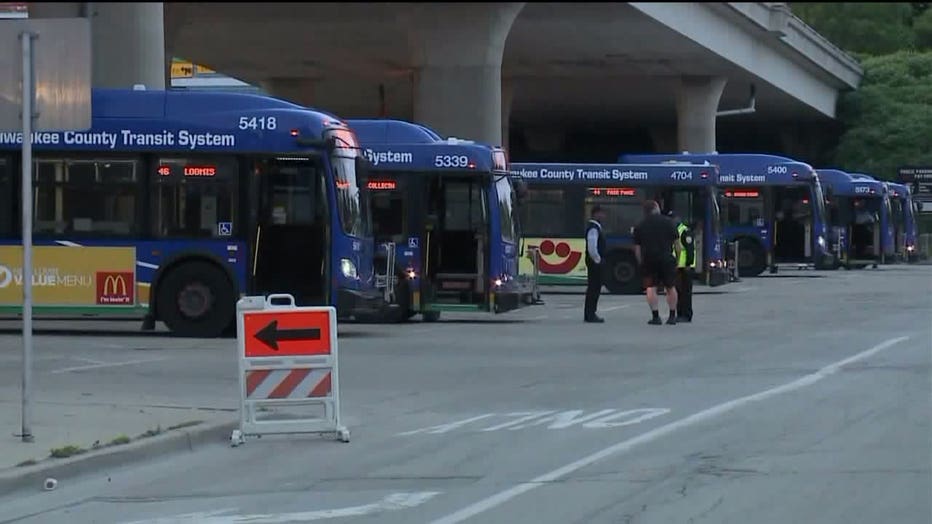 "Given the fact that people drink at Summerfest and shouldn't be driving – people rely on that shuttle," Risa Berg said.
In a statement, MCTS said, "Tens of thousands of people rely on MCTS every day to get to work, school, medical appointments, grocery shopping, and other critical destinations. to ensure there are enough bus drivers available to run these daily routes that so many people's livelihoods depend on, MCTS had to make the difficult decision to suspend its special service to Summerfest in 2021."
Milwaukee World Festival Inc. was caught off guard when they were notified Friday:
"Our team was planning a full transit operation in cooperation with MCTS as in the past, so their sudden decision was unanticipated and completely contrary to all recent communications."
The ripple effect is being felt beyond the lakefront: shuttles are also nixed for the Wisconsin State Fair.
"Our staff is working on a plan to mitigate the effects and potentially offer other transportation solutions. We will provide updates on all transportation options as plans are finalized."
Festivalgoers will still be able to ride MCTS's regular bus routes that operate to and from the event site 365 days a year.
Anyone heading to Henry Maier Festival Park for Summerfest can ride the MCTS GoldLine, GreenLine, Route 14, Route 15, Route 30, or Route 33 – all of which get you within walking distance of the grounds. Passengers can plan their bus ride by using the Trip Planning tool on RideMCTS.com or the Ride MCTS app.
Summerfest is scheduled for three weekends in September after being pushed back to allow ample vaccination. Summerfest was canceled for the first time in 2020 due to the pandemic. 
To purchase tickets, view the full lineup, and for more information on the Big Gig, visit Summerfest.com.
FREE DOWNLOAD: Get breaking news alerts in the FOX6 News app for iOS or Android