Gov. Evers to extend public health emergency, mask mandate
MILWAUKEE - Gov. Tony Evers on Friday, Jan. 15 announced that he plans to declare another public health emergency, extending the statewide mask mandate.
The existing public health emergency was set to expire the following week. The governor's plan would extend the mandate an additional 60 days.
"We will once again be establishing another public health emergency in maintaining the statewide mask requirement for another 60 days," Gov. Evers said.
The governor said it won't stop at critical mitigation efforts. On Monday, the state will take its first steps into Phase 1B of the vaccination program, allowing EMS, firefighters and law enforcement to roll up their sleeves.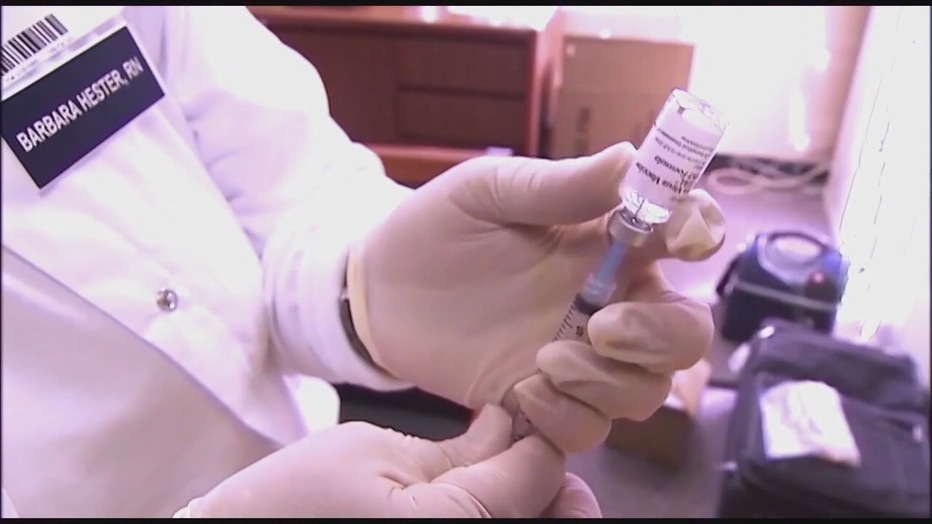 Next week will also see the rollout of mobile vaccination teams.
"Our mobile teams will work to support these local and tribal health departments and their vaccination efforts," said Gov. Evers.
A day after Assembly Republicans grilled the Evers Administration about the slow pace of the vaccine rollout, health officials say the numbers are deceiving.
"We are seeing much more of a delay from our state Wisconsin Immunization Registry into the federal CDC system they are reporting publicly," said Jullie Willems Van Dijk, deputy secretary of the Wisconsin Department of Health Services (DHS).
So far, the state has administered 213,056 doses of the COVID-19 vaccine, with nearly 31,000 people have received their second dose. Health officials say they'd need three times as many doses from the federal government in order to meet their goals by June.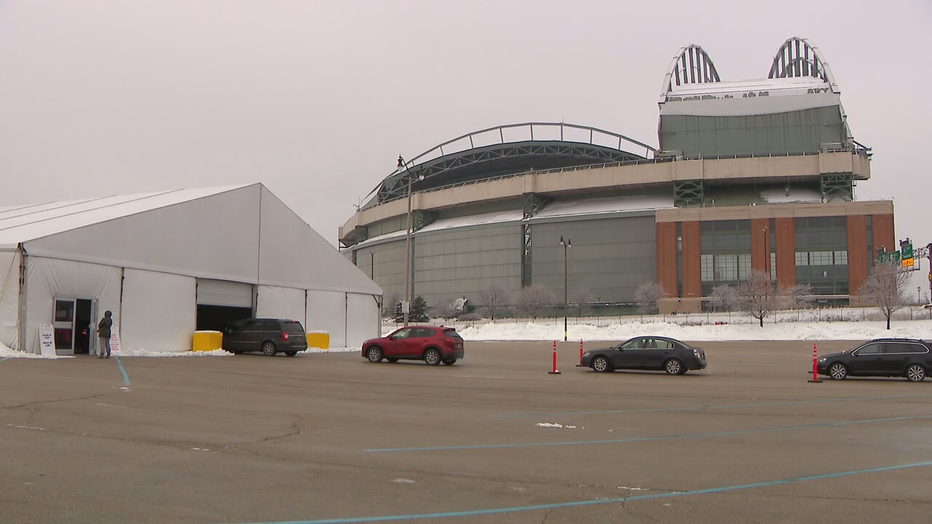 COVID-19 testing at American Family Field
While the Christmas and New Year's holidays provided a slight uptick in COVID-19 cases in January, it's nothing compared to the spike seen in November. However, doctors warn not to be fooled into thinking the pandemic is behind us.
"We have unacceptably-high levels of disease in all the areas of the state – and this is in the context of the epidemic being worse than it ever has been in the entire country," said Dr. Ryan Westergaard, chief medical officer with the DHS Bureau of Communicable Diseases. "The number of cases and deaths nationwide is at its highest point."
The DHS will also debut a new, weekly COVID-19 newsletter. The goal is to make sure everyone is aware of the different phases of vaccine distribution, and provide context into the latest pandemic stats.
FREE DOWNLOAD: Get breaking news alerts in the FOX6 News app for iOS or Android.