Milwaukee reckless driving, Cavalier Johnson unveils 'STAND' plan
MILWAUKEE - Milwaukee Common Council President Cavalier Johnson, the city's soon-to-be acting mayor, unveiled a plan Tuesday to keep roads safe – saying reckless driving has become a "public safety crisis."
Police report more than 17,000 Milwaukee car crashes from December 2020 to December 2021. More than 7,000 were hit-and-runs.
"They hit my son at 102 miles an hour," said Julie Wellinger, whose 22-year-old son, Gerrold, was killed in an Aug. 2 near 60th and Hampton. "A part of me died when he died."
SIGN UP TODAY: Get daily headlines, breaking news emails from FOX6 News
Gerrold Wellinger was one of 65 people this year who died in Milwaukee car crashes.
"As parents of three children that my wife and I are raising in this city today, someone who drives the streets every day, I find these figures to be alarming as well as unacceptable," Johnson said. "Enough is enough. It's enough of coddling dangerous drivers who are terrorizing our streets. It's enough of sitting idly by as cars are stolen by people of all ages and treating it like a meaningless video game."
STAND for Safer Streets plan
Johnson announced his plan – STAND for Safer Streets – on Tuesday.
S - Safe street design
T - Traffic enforcement
A - Accountability
N - Neighborhood engagement
D - Demanding progress
"My plan starts with the declaration on my first day as mayor of the city, making it clear that reckless driving is a public safety crisis in our community," said Johnson. "It is a public crisis, and we'll treat it as such. And what that means is that as mayor, I'm going to be directing all city departments to take the necessary steps in order to address the problem, so that we can eradicate it in our community."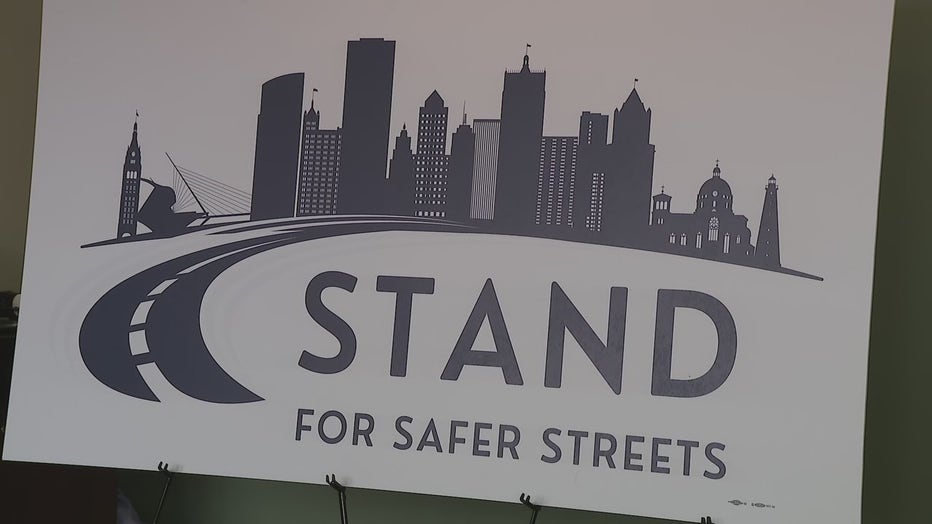 Johnson also called for expanding license plate readers to track stolen vehicles and repeat offenders.
Additionally, Johnson wants the city to sign on to Vision Zero – with the goal to eliminate traffic and pedestrian deaths in 10 years. He said he will work with the state to install red light cameras at the city's most dangerous intersections.
FREE DOWNLOAD: Get breaking news alerts in the FOX6 News app for iOS or Android.
A Milwaukee police document, acquired by FOX6, identified the most dangerous intersections in terms of crashes and injuries:
N 27TH ST & W Center ST

W Burleigh ST & W Fond Du Lac AV

N 35TH ST & W Burleigh ST

N 35TH ST & W Fond Du Lac AV

N 51ST BL & W Capitol DR

N 35TH ST & W Capitol DR 

N 35TH ST & W North AV

N 27TH ST & W Fond Du Lac AV

W Capitol DR & W Fond Du Lac AV

N Teutonia AV & W Capitol DR

N Sherman BL & W Capitol DR

W Fond Du Lac AV & W Locust ST

N 27TH ST & W Capitol DR

N 27TH ST & W Burleigh ST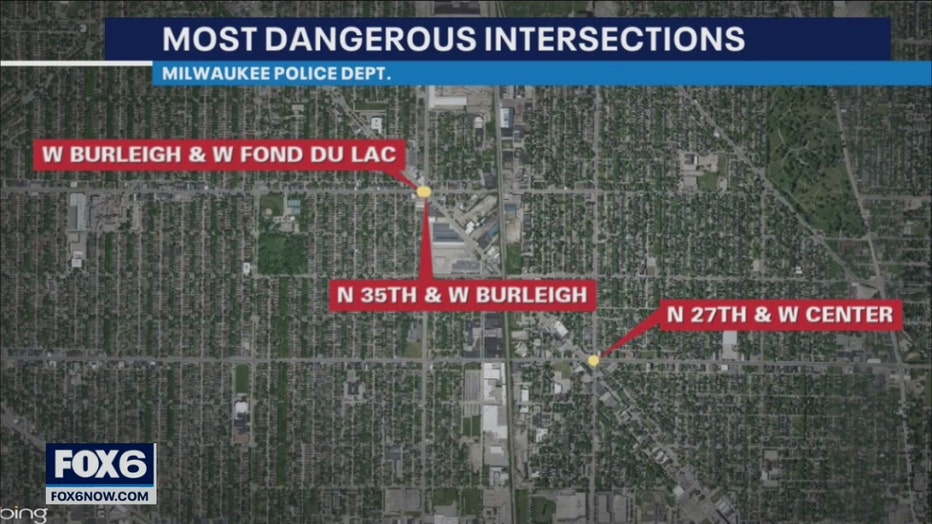 Milwaukee Police Department identifies most dangerous intersections
Johnson wants more investment in "traffic calming" – which includes infrastructure such as speed humps. At Hadley and Grant in Milwaukee's Sherman Park neighborhood, residents got so upset with people speeding that they set up their own traffic circle made of heavy barricades – forcing traffic to slow down.
"The Milwaukee Police Department realizes we are not going to enforce or cite our way out of this crisis. Enforcement is only one piece of the overall plan and strategy," said Assistant Chief Paul Formolo of the Milwaukee Police Department.
"We need to have an all-hands-on-deck approach in our community to tackle this crisis – from churches and community groups, families and businesses, to city, county and state government agencies all working together," said Johnson. "Above all, this needs to start at the top today."
Those left behind continue to demand justice.
"I just really, really hope that they will bring stiffer penalties for these kids – reckless driving and also for stealing the cars," Julie Wellinger said.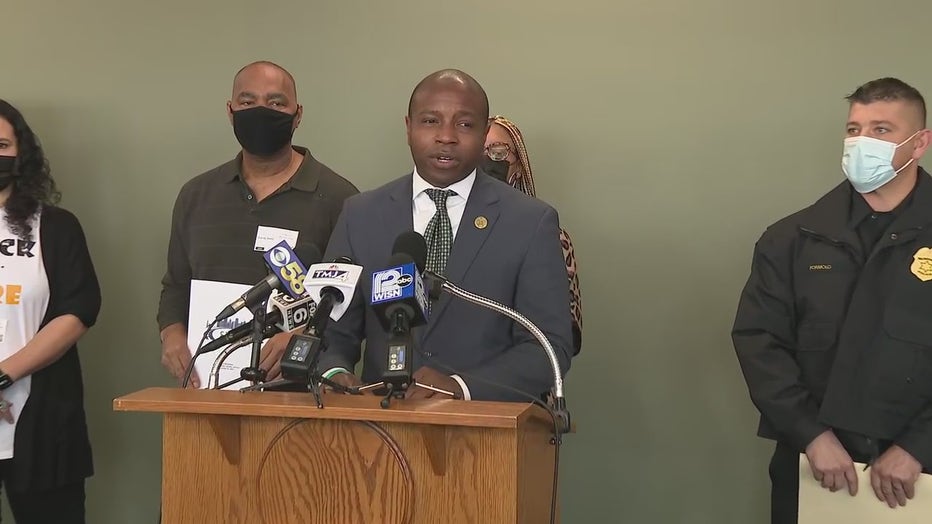 Johnson will become acting mayor as soon as Tom Barrett resigns to become U.S. ambassador to Luxembourg. Seven others are already running against Johnson for a yet-to-be-called special election.
One of those candidates, Alderwoman Marina Dimitrijevic, issues the following statement Tuesday:
"As a mother, I'm appalled by the epidemic of reckless driving in our city. So many of our city's reckless driving hotspots, from Sherman Park to Humboldt Park, are near busy playgrounds, libraries, and schools where our children learn and play. We cannot continue to put them in danger.
"As Mayor I'll work tirelessly to combat reckless driving including eliminating red tape to expedite the process of redesigning Milwaukee's roads, including narrowing roads and adding speed bumps, expanding free driver education courses at Milwaukee high schools, so that young people have access to proper training and guidance on the consequences of reckless driving, and by increasing enforcement of current traffic laws so that no one can drive dangerously on our streets with impunity."