Bayshore parking garage collapse; crane removes remaining cars
GLENDALE, Wis. - More than a week after a Bayshore parking garage collapse left dozens of cars stuck inside, some heavy equipment was brought in Saturday, March 4 to finish the job.
First responders initially thought it could take months to get all 56 cars out. 
Ascending to the third floor, an industrial crane had one important mission: remove the final six cars from the garage's top level. 
SIGN UP TODAY: Get daily headlines, breaking news emails from FOX6 News
"I came out just to watch the crane work," said Dan Boggs.
"We wanted to see them moving the cars, and it looks kind of interesting – you can see it from our house," said Terri Johannes.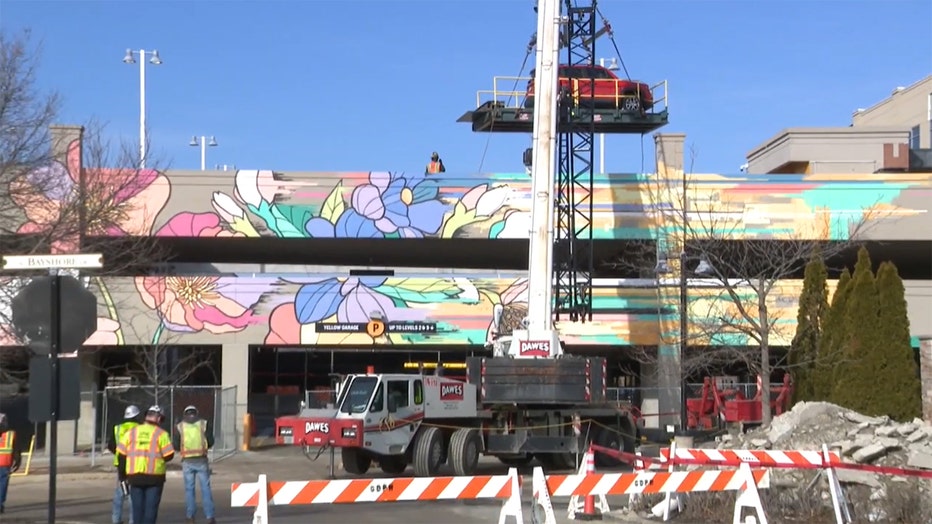 Crane removes cars from top level of partially collapsed Bayshore parking garage
No one was inside when the garage partially collapsed on Feb. 23. Two cars were crushed, but the rest were left unreachable for days. 
"I feel bad for the people who had their cars there, but it's good that they are taking care of it," Lynn Boggs said.
FREE DOWNLOAD: Get breaking news alerts in the FOX6 News app for iOS or Android.
The removal of cars stranded on the first and seconds levels of the garage began Thursday with a temporary ramp. Saturday, the crane brought down the six left on the top level. 
At least one owner was reunited with their car Saturday. Bayshore said the rest of the cars will go to a secure lot until the owners can pick them up.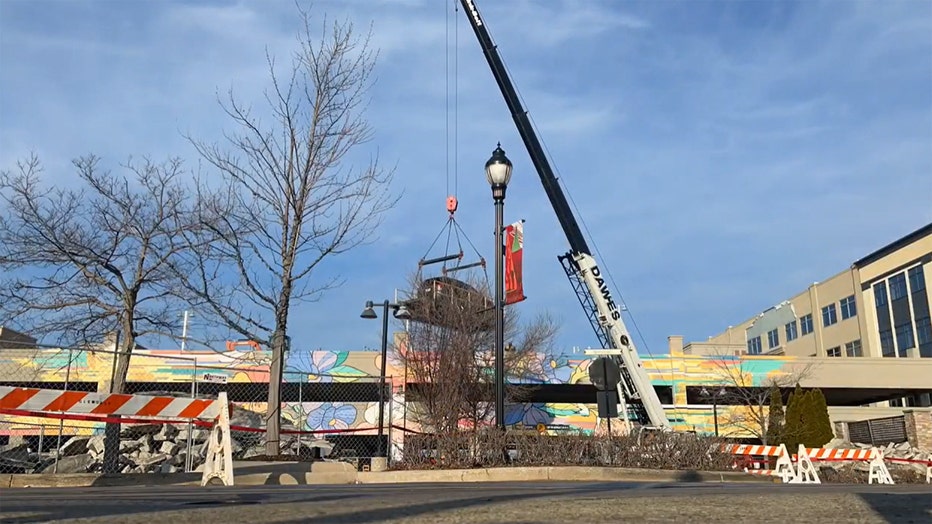 Crane removes cars from top level of partially collapsed Bayshore parking garage
All 56 cars and construction equipment have now been removed from the parking garage. 
Bayshore estimated it would take three hours Saturday, but it only took two. Figuring out the next steps for the garage will take much longer.
FOX6 News asked Bayshore on how they plan to repair the garage and how long it will be closed but did not immediately hear back.