Bayshore parking garage collapse, car retrieval underway
GLENDALE, Wis. - One week after a Bayshore parking garage collapse left dozens of people unable to reach their cars, some were able to drive away Thursday.
"It's a relief, but I don't feel safe parking there anymore. I will probably just end up parking in the streets for right now," said car owner Jaqueline Diaz. "Definitely not going back in there."
First responders originally thought it could take months. One by one, a temporary ramp allowed cars to trickle out of the garage's top level.  
IGN UP TODAY: Get daily headlines, breaking news emails from FOX6 News
"The past week, not having a car has been difficult," car owner Jenna Bower said. "I'm glad we're getting it today, and I have a car now."
At the time of the collapse, 56 cars were left stranded on the second and third levels with no way out. North Shore Fire/Rescue said snow is believed to be a factor in the collapse.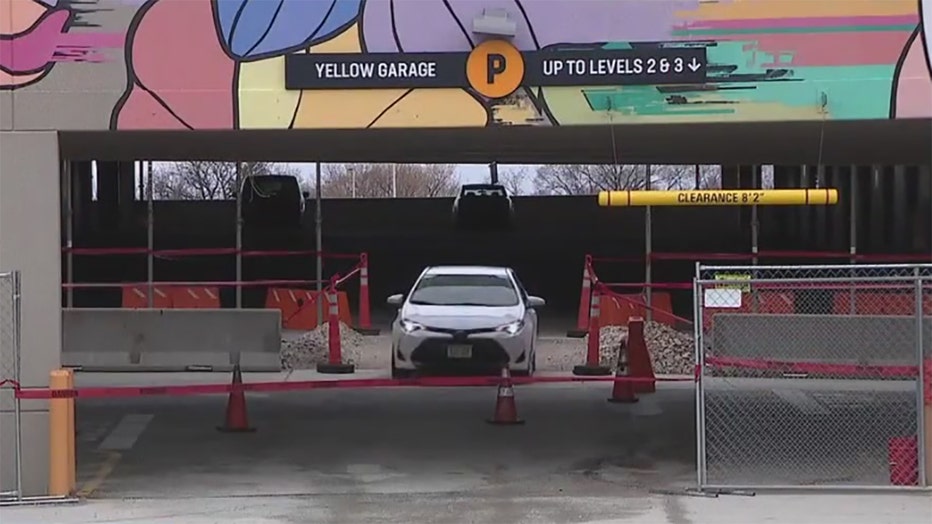 Car drives out of Bayshore parking garage on March 2, one week after partial collapse
"I heard a huge 'boom,' and we looked out the window and there was a hole in the parking garage," said Bower. "It's been crazy."
Car owners who spoke to FOX6 News said it was a rough seven days. The partial collapse made things a lot more stressful.
"I have two small children, I'm going to school right now. I have a husband that's been out of country for the last couple of weeks, so it's been – it's been a lot for me," said Rebekah Mains of Germantown.
FREE DOWNLOAD: Get breaking news alerts in the FOX6 News app for iOS or Android
"I just didn't go anywhere. I worked from home. I know a lot of people don't have that opportunity, though," Bower said.
Some car owners said Bayshore asked them to sign a waiver. 
"A lot of us didn't sign. We just acknowledged that we got our car and went on our way," said Bower.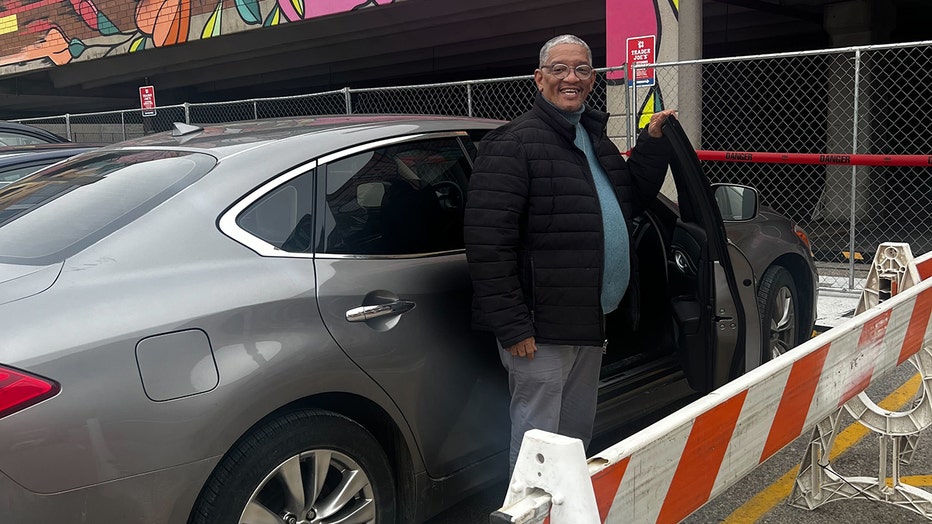 Glenn Hall on March 2 after getting his car out of the partially collapsed Bayshore parking garage
Two cars were crushed on the second level. As for those able to drive away, most owners said they're happy to be able to drive their own car again.
"We're grateful, it wasn't any worse, and we're really grateful no one was hurt," Mains said.
Car owners said they did receive a $200 check from Bayshore for the inconvenience. FOX6 asked Bayshore about that and for more information, but did not immediately hear back.