Zachariah Anderson trial; closing arguments, jury deliberates
KENOSHA, Wis. - In the trial of Zachariah Anderson, a Kenosha County jury began deliberations Tuesday, March 21.
Anderson is accused of killing his ex-girlfriend's love interest, Rosalio Gutierrez, and hiding his body in 2020.
Attorneys made closing arguments in the case that has stretched into its fourth week. Prosecutors said there is no other way to explain the evidence, while the defense argued the facts do not support it.
SIGN UP TODAY: Get daily headlines, breaking news emails from FOX6 News
"It is betrayed by that speck of blood of Rosalio Gutierrez, betrayed by the electronics, and it's betrayed by the defendant's own lies," said Kenosha County District Attorney Michael Graveley.
Prosecutors focused on DNA evidence, pictures, folders, phone records showing Anderson was tracking and even going to Gutierrez's apartment before he disappeared – and denials to law enforcement when police came knocking days later.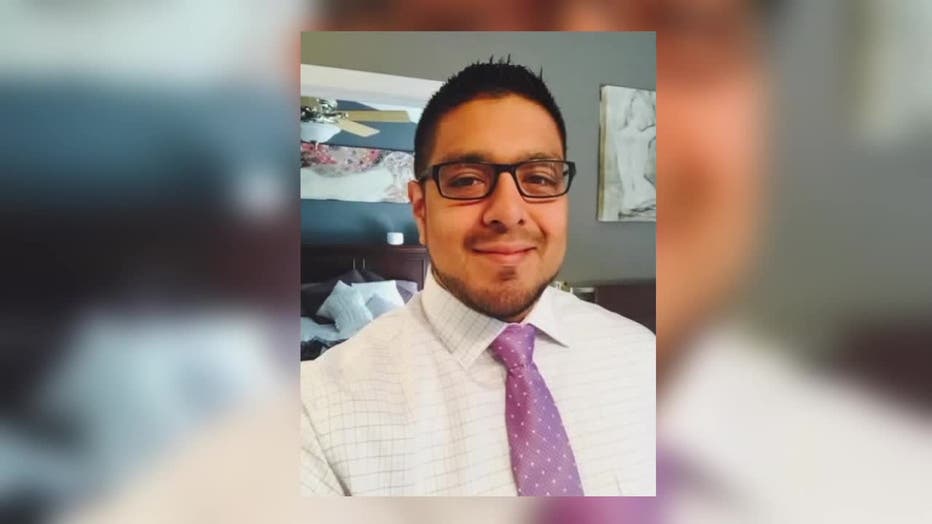 "Here is his opportunity by telling the whole and total truth, to clear himself," Graveley said.
The state highlighted missing carpet, remains of a bleach bottle and burned clothing; tens of thousands of dollars in recently withdrawn cash for a supposed escape fund; and no activity on Anderson's phone when police believe Gutierrez was killed.
FREE DOWNLOAD: Get breaking news alerts in the FOX6 News app for iOS or Android.
"What are the chances that in this exact square foot on the planet Earth, a man who is innocently and falsely accused, would have the blood of a man who died on May 17? How could that happen?" said Graveley.
"In their opinions that this was blood. With all of that effort focused on one person," said Defense Attorney Kirk Obear.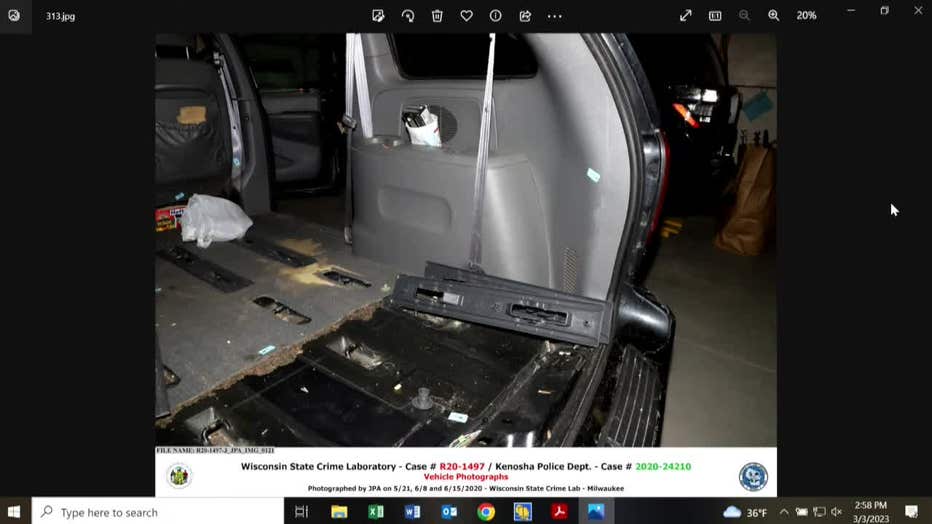 DNA Evidence in Zachariah Anderson trial
Despite a number of searches, Gutierrez's body has never been found.
"The fact that they didn't find any of that, should tell you, they've got the wrong guy," Obear said.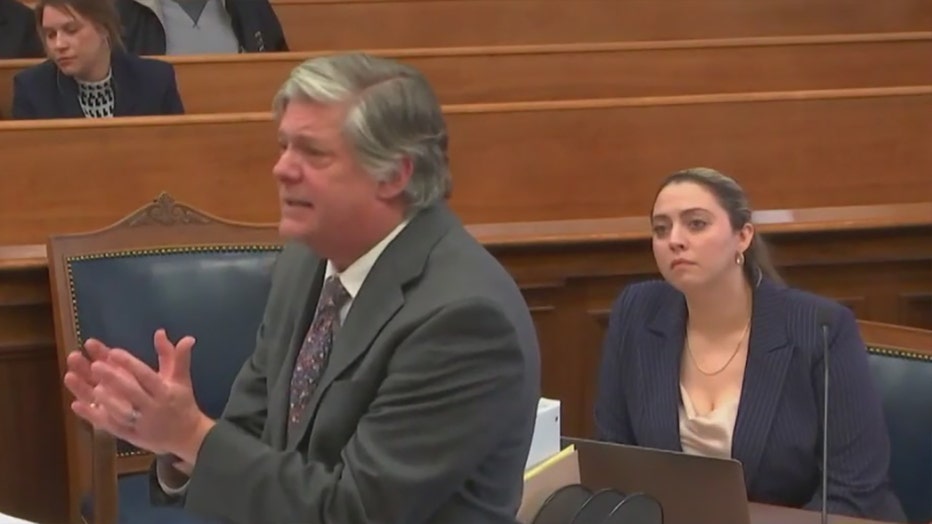 Defense Attorney Kirk Obear delivers closing arguments in Zachariah Anderson trial
The defense said investigators put on blinders and ignored other possibilities.
"He's making the absence of evidence seem like something significant, so if you're not doing anything on your phone that's apparently evidence of guilt," said Obear.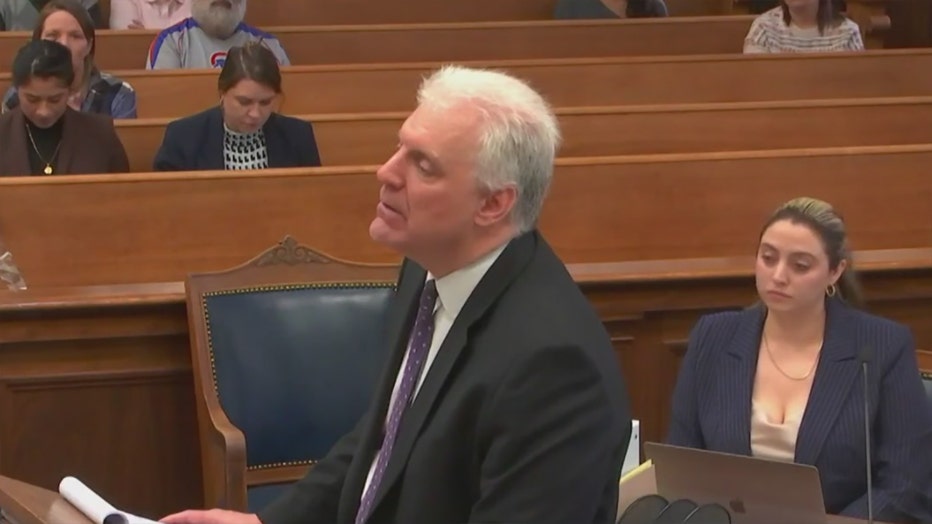 Michael Graveley delivers closing arguments in Zachariah Anderson trial
The state countered that Gutierrez did not have a chance in the "blitz" attack. Why? Anderson's ex-girlfriend, Sadie Beacham, was moving on.
"Sadie Beacham was done, and the defendant wasn't, and he was losing control, and jealous," said Assistant District Attorney Jessica Krejcarek.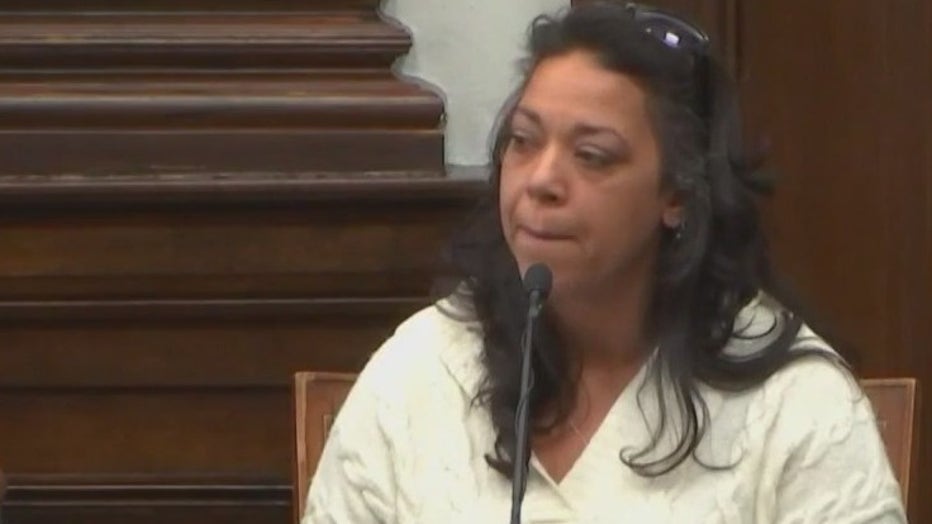 The seven-woman, five-man jury deliberated for more than five hours Tuesday. They will return Wednesday morning to continue.
If convicted, Anderson faces life in prison.