Wisconsin's Most Wanted: Jerry Anderson Jr. sought for fatal crash
MILWAUKEE - In June 2020, police swarmed northbound I-43 near Chase Avenue in Milwaukee. They responded to a fatal crash. Investigators would later learn it was the result of an intentional act.
"Just put yourself in that family's position," explained the U.S. marshal on case. 
U.S. Marshals need your help to find 33-year-old Jerry Anderson Jr. He is charged with two counts of first-degree reckless homicide, one count of reckless injury and two counts of knowingly driving with a suspended license. Anderson told police he meant to drive the wrong way on the freeway.
SIGN UP TODAY: Get daily headlines, breaking news emails from FOX6 News
"He did say he was trying to get away from someone, and he thought it was his best option," the marshal said.
U.S. Marshals said Anderson's poor choice took the lives of two people – one of whom was in Anderson's car. The other, 24-year-old Rhode Molina, was in the car Anderson hit. Police said the crash also hurt another person in Molina's vehicle.
Jerry Anderson Jr.; I-43 crash scene
Anderson posted bail of $30,000. In 2021, he was a no-show for his jury trial. He has been on the run since.
Anderson is described as 6 feet, 3 inches tall and 200 pounds. He has the Nike Air Jordan symbol tattooed on his right shoulder. The marshal said he has a tattoo over his right eyebrow that say "Phat."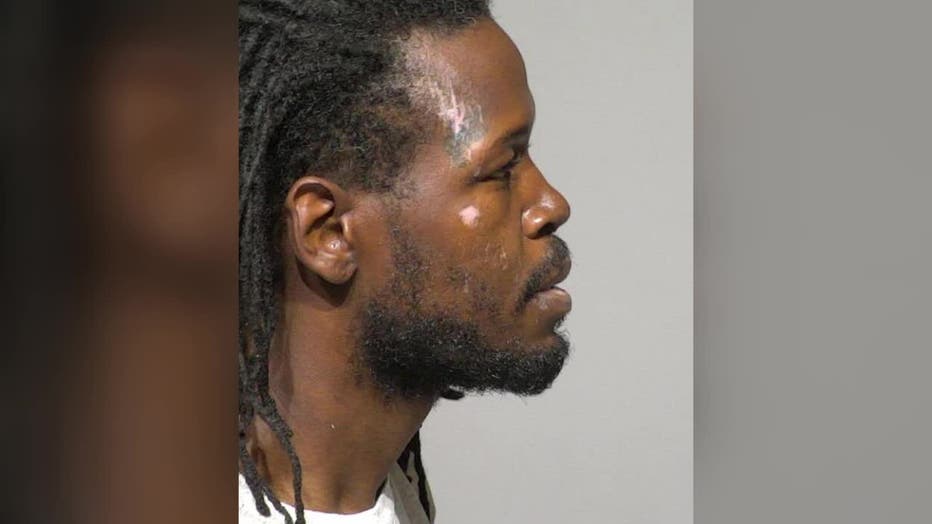 FREE DOWNLOAD: Get breaking news alerts in the FOX6 News app for iOS or Android
U.S. Marshals also said Anderson is strongly associated with Milwaukee's northwest side.
Anyone with information is encouraged to call the U.S. Marshal tip line: 414-297-3707. You will remain anonymous.