Wisconsin bail amendment: State Assembly puts it on April ballot
MADISON, Wis. - The Wisconsin Assembly on Thursday, Jan. 19 approved a bipartisan measure to put bail reform on the April ballot. The move gives voters the power to amend the Wisconsin Constitution. 
The issue of low cash bail gained attention in the wake of the 2021 Waukesha Christmas Parade attack. The man convicted, Darrell Brooks, had been released on $1,000 bail for a different offense just days before he drove through the parade.
"What that Christmas parade did was provide real-world examples of the people we are trying to protect. That is a step in the positive direction," said State Rep. Adam Neylon (R-Pewaukee).
SIGN UP TODAY: Get daily headlines, breaking news emails from FOX6 News
Lawmakers had debated changes to Wisconsin's bail system for years before the parade attack. Right now, the state constitution says courts can use bail money only to ensure a defendant shows up to court. The proposal would change that for violent crimes, allowing courts to take into account the "totality of the circumstances" – including the crime in question and the defendant's past convictions.
Those opposed to the change argue for a system that keeps people in jail based on their risk to the public – as opposed to their ability to pay. Assembly Speaker Robin Vos said Republicans would not consider measures to end cash bail altogether.
"This is wasteful. It is likely unconstitutional. It will result in court litigation, mired in costly litigation for years, that could ultimately be overturned," said State Sen. Chris Larson (D-Milwaukee). "This political piece of litigation that is meant to double-down on fearmongering, doubling-down on politics."
There are three steps to amending the constitution, none of which require the governor's signature. First, one session of the Legislature must approve the proposal; that happened in 2022. Then, a second session of the Legislature must approve the same proposal; that happened this week. Finally, a referendum must be placed on the ballot – letting voters decide whether to change the constitution.
FREE DOWNLOAD: Get breaking news alerts in the FOX6 News app for iOS or Android
"If we're serious about safety, there are other measures to do that," said State Rep. Dora Drake (D-Milwaukee).
"This constitutional amendment will ensure greater public safety," said State Rep. Scott Allen (R-Waukesha).
Opponents also have focused on what they see as a glaring problem in how the law could be applied. The added considerations in setting bail would apply only to violent criminals, but state law currently offers three different definitions for what constitutes a violent crime. Judges would have to decide which definition to follow unless and until lawmakers clarify what definition applies to bail.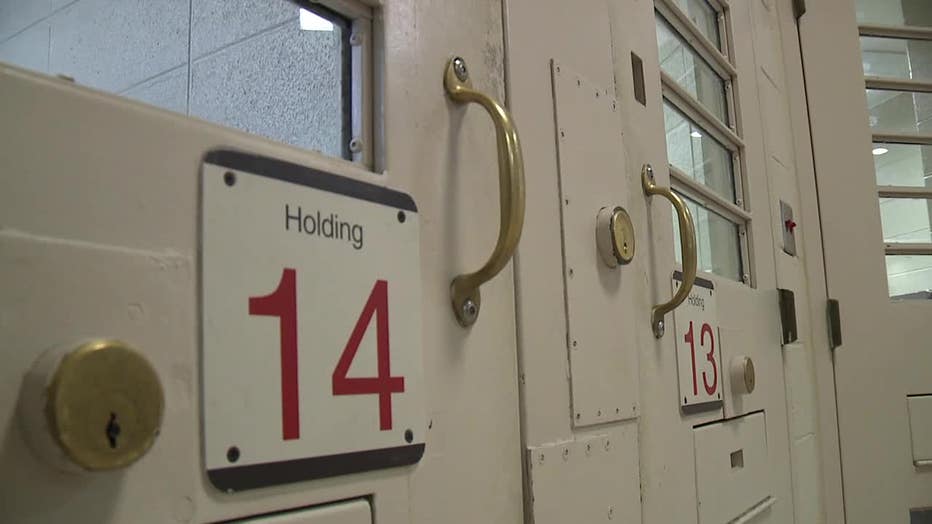 Milwaukee County Jail holding cell
State Rep. Cindi Duchow (R-Delafield), the amendment's chief Assembly sponsor, said Thursday that she plans to introduce a definition in the coming weeks that would include crimes such as rape, child molestation, human trafficking and murder but not extend to misdemeanor offenses. Opponents were concerned lawmakers might wait until after the law was passed to define its scope.
The Legislature still needs to finish up some paperwork. The proposal's popularity with conservatives could also drive supporters to the polls in a pivotal election that will determine ideological control of the Wisconsin Supreme Court.
Earlier this month, the state Supreme Court in neighboring Illinois halted a law that would have ended the state's cash bail system. The California Supreme Court ruled in 2021 that it's unconstitutional to impose cash bail on a defendant who can't afford it. Legislators in that state have been working for months to end the cash bail system but their efforts have so far failed.
The Associated Press contributed to this report.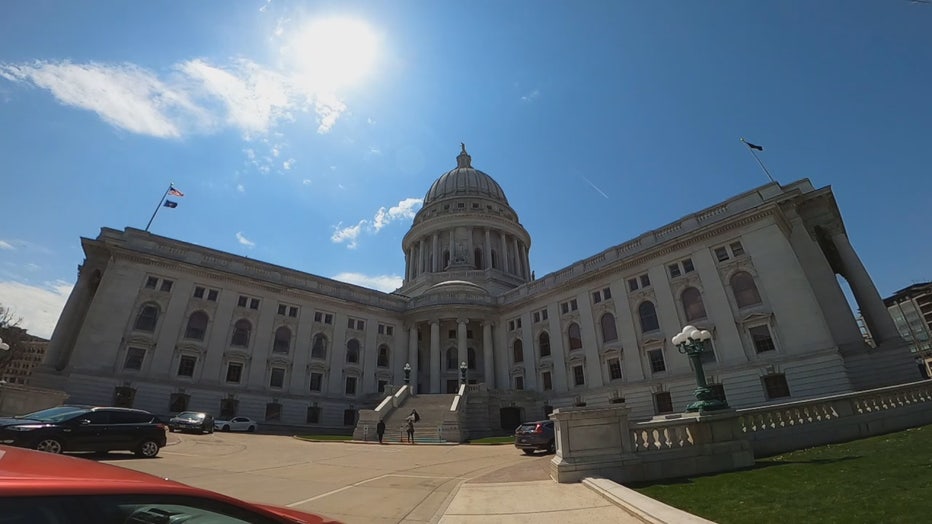 Official statements
State Rep. Barbara Dittrich (R-Oconomowoc):
"While it is sad that it took the horror of the Waukesha Christmas parade murders to once again bring this amendment to the fore, this has been a longstanding issue for judges in our state. I hope that it will keep more dangerous individuals from committing further offenses while out on bail."
State Rep. Adam Neylon (R-Pewaukee):
"When people ask me what this Constitutional amendment does, they're always surprised when I tell them it simply allows judges to consider the potential danger a defendant poses to the community when setting bail. It's common sense and seems absurd that our judges are currently banned from doing so. But the consequences of Wisconsin's broken bail system are all too clear.
"I was in the Waukesha Christmas Parade, with my wife and children. It was horrific and traumatic, but that's not why we're here. My colleagues and I have been working toward this goal since 2017. The victims of the Waukesha attack are just an example of the innocent people we're trying to protect."
Judge Jennifer Dorow, candidate for Wisconsin Supreme Court:
"I have long argued for the need to fix Wisconsin's broken bail system," said Judge Dorow. "Five years ago, I served on a Legislative Council Study Committee that looked at bail, and I am gratified we will finally have a chance to make some needed changes to our Wisconsin Constitution. The law needs to make clear that dangerous people accused of serious crimes need to be locked up—period. Public safety must be paramount in all bail decisions. In particular, judges should be required to consider the dangerousness of the defendant, the severity of a crime, and the criminal history of the defendant, along with having a viable option to hold dangerous defendants without bail.
"The proposed constitutional amendment aligns with my long-held views and is a step in the right direction. This change is long overdue.
"Unfortunately, for many suffering families, this change will have come too late. Passage of the proposed amendment helps ensure that others might be spared their pain and grief."