Wisconsin abortion ban, Republicans propose exceptions
MADISON, Wis. - Some Republicans in the Wisconsin Legislature unveiled a bill on Wednesday, March 15 that would create rape and incest exceptions to the state's 1849 abortion ban, but it was quickly shot down.
Assembly Speaker Robin Vos (R-Rochester) and others want to add exceptions. But right after the bills were unveiled, the Senate's Majority Leader and the governor said no.
When the U.S. Supreme Court struck down Roe v. Wade in June 2022, Wisconsin's abortion ban went back into place. It currently offers one exception: to save the life of the mother. The Republican proposal would define what that means:
When pregnancy is contraindicated due to a serious risk of death of the pregnant woman or of substantial and irreversible physical impairment of a major bodily function of the woman; or
in any circumstance in which the fetus has no chance of survival, including a physical condition of the fetus that makes survival of the fetus outside of the uterus not possible, an anembryonic pregnancy, an ectopic pregnancy, or a molar pregnancy.
"Our position is that we want to update the 1849 law by making sure that we have a proper definition of what the life of the mother is. Things are certainly different than they were in 1849," Vos told FOX6 in December.
The plan would add two more exceptions when abortion would be allowed: cases of rape or incest. A Marquette University Law School poll in November found 84% of respondents said they support allowing abortion in such cases, while 10% were opposed.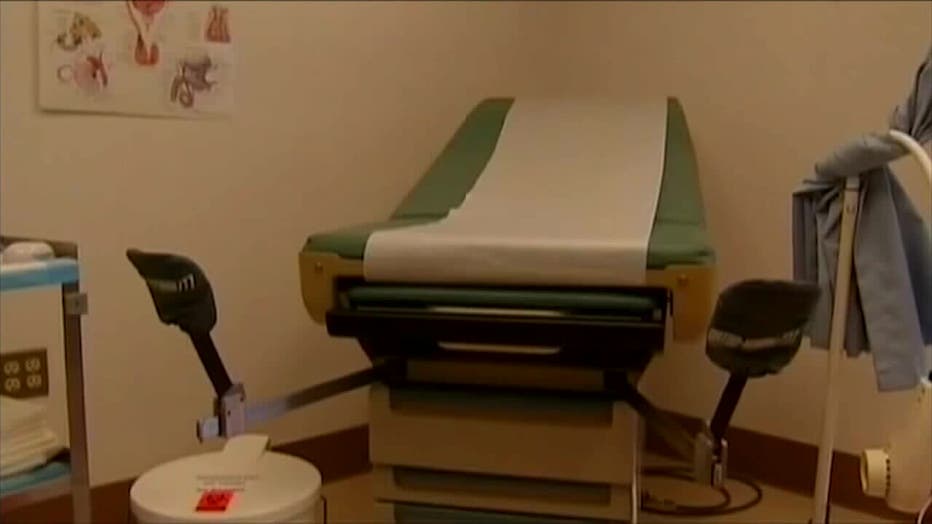 "That seems to be a reasonable middle ground," Vos said.
Opponents of the proposed exemptions came from both the left and the right.
"Rape and incest are horrific. There is no getting around that. Any type of sexual assault is horrific. And the woman is traumatized, there's no doubt about that. But, when you intentionally kill a human being, even at the earliest stages of life, you are adding to the trauma of the woman," said Julaine Appling with Wisconsin Family Action. "Every human life from the moment of conception is worthy of protecting because it has inherent value and worth."
Democrats are also opposed to the changes – but for different reasons.
"This bill is completely and totally unnecessary. It is basically a chaotic bill," said State Sen. LaTonya Johnson (D-Milwaukee). "It was something that was put into law before women were able to vote, before African Americans were even freed from slavery. That shows you just how out of touch that bill is.
"We want to make sure that women in this state have the opportunity to seek comprehensive medical care, if needed. And nobody should be able to make those decisions except the woman and her physician and her family."
FREE DOWNLOAD: Get breaking news alerts in the FOX6 News app for iOS or Android.
Democratic Gov. Tony Evers said he would veto the proposed bill, something he also promised last year: "I wouldn't sign it because that leaves the underlying law in place, which is a ban on abortion." 
Senate Majority Leader Devin LeMahieu (R-Oostburg) said the chamber won't consider the newly proposed exceptions, in a statement:
"There are deeply held beliefs on both sides of the abortion debate.  Unfortunately, the Governor is only willing to entertain legislation that allows broad access to late-term, elective abortion. 
"Making a snap decision announcing his intention to veto a bill that would provide an exemption to Wisconsin's abortion ban for rape, incest, and the health of the mother makes clear that politics, and not the well-being of Wisconsin's mothers is the Evers administration's priority.  This is not a topic to use as a political football. It takes careful consideration; speaking to our constituents and our families.
"Further discussion on this specific proposal is unnecessary.  The bill will not be considered on the floor of the Senate."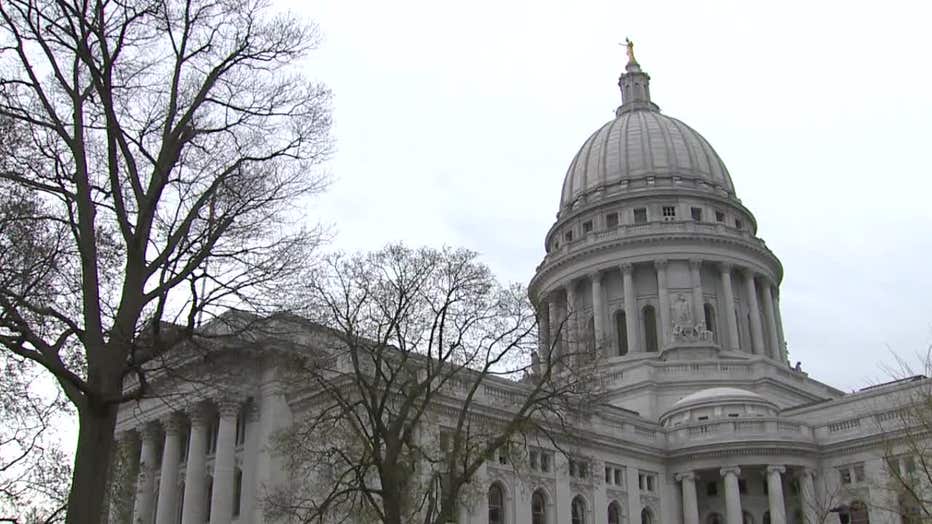 Wisconsin Capitol, Madison
Democratic Attorney General Josh Kaul is suing to stop the abortion ban. The case is likely heading to the Wisconsin Supreme Court; control of that court, whether conservative or progressive, comes down to the April election.