Private schools ask Wis. Supreme Court to stop Racine closure order
RACINE, Wis. - A group of private schools and families in Racine is asking the Wisconsin Supreme Court to stop a public health order put in place to prevent the spread of COVID-19 over the holidays. That order would shutter schools to all in-person learning later this month.
Coronavirus cases in Wisconsin seemingly reach record numbers with each passing day -- which is why Racine's public health officer issued an order last week closing schools to in-person learning from Nov. 27 through Jan. 15, 2021.
"We're concerned that again individuals will not be responsible. They will interact with individuals outside their home. They'll go to gatherings and such. They won't be masked. They won't keep social distancing, and they won't stay home when they're ill," said Dottie-Kay Bowersox, Racine Public Health Administrator.
A week after that announcement, five private schools under the health department's jurisdiction and two separate groups behind a petition filed before the Wisconsin Supreme Court by the Wisconsin Institute for Law & Liberty (WILL).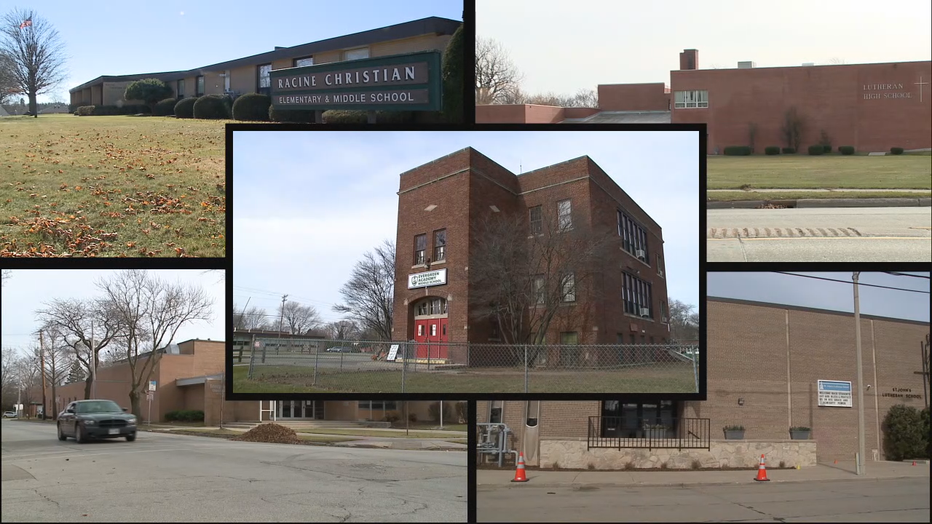 "They're having their schedules disrupted, they're losing the benefits of in-person instruction. These schools have put in a ton of time to adopt cleaning, hygiene, protective measures, safety policies, and procedures, to ensure that they can open safely -- and now they've been given a very short notice to basically switch to virtual," said Anthony Lococo from WILL.
Lococo said he believes his clients have a good case for the order to be at least temporarily put on hold -- pointing to a separate but similar case before the court out of Dane County. In that case, in-person instruction was allowed to continue despite an order from a county health officer. 
FREE DOWNLOAD: Get breaking news alerts in the FOX6 News app for iOS or Android.
"What we say in our case, this case is materially indistinguishable from the Dane County case. You don't even have to analyze the factors -- just look at the two cases and see that they're the same," Lococo said.
Racine Public Health Administrator Bowersox issued this statement on Thursday:
"The City of Racine Public Health Department will continue to do everything necessary and reasonable to protect our community from this deadly virus. Our local public health orders remain in effect until otherwise directed by the Court."
It is unclear if or when the Wisconsin Supreme Court might review the case. But WILL is hoping for an injunction to be in place before the order goes into place.