Racine officials order school buildings closed Nov. 27 – Jan. 15
RACINE, Wis. - Dottie-Kay Bowersox, the City of Racine Public Health Administrator, issued on Thursday, Nov. 12 a Public Health Order and updated the Safer Racine ordinance to require that all schools within the jurisdiction of the Racine Public Health Department -- which encompasses Racine, Wind Point and Elmwood Park -- to close their buildings and suggests schools switch to virtual learning from Nov. 27, 2020, through Jan. 15, 2021. 
A news release stated that the Public Health Order and updates to Safer Racine will mean that both teachers and students cannot be in school buildings for teaching and learning, and that, essentially, buildings are closed for the timeline as outlined. Both public and private schools are impacted by the order.
The closure will take effect on the Friday after Thanksgiving and last through Christmas and New Year's. After every holiday since the onset of the pandemic, the City of Racine and the greater Racine area have dealt with a spike in COVID-19 cases.
"We're concerned that, again, individuals will not be responsible. They will interact with individuals outside their home. They'll go to gatherings and such. They won't be masked. They won't keep social distancing, and they won't stay home when they're ill," said Bowersox.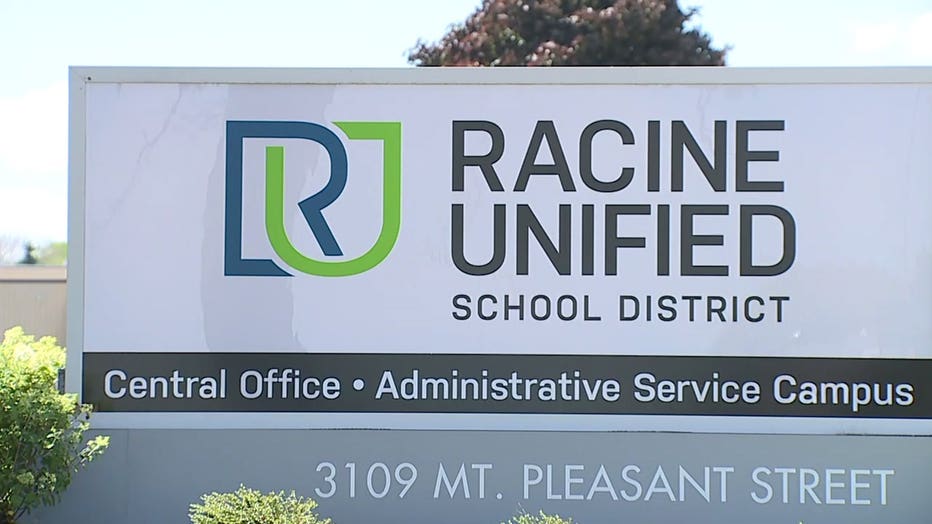 Racine Unified School District
Over the past seven days, the City of Racine has seen COVID-19 cases surge with 680 new cases at a positivity rate over 35% and two new deaths, bringing the number of deaths due to COVID-19 to 42. Large-scale testing has returned outside Festival Hall.
During the same time period, the rest of Racine County has seen a similar surge, with 851 new cases and eight new deaths. Wisconsin in general remains one of the nation's worst hot spots, seeing more than 7,000 new cases per day, as well as setting records for the most number of daily deaths since the beginning of the pandemic.  
"The public health department, we are overwhelmed," Bowersox said. "The hospital systems are in surge capacity. They're having difficulties seeing all the patients."
FREE DOWNLOAD: Get breaking news alerts in the FOX6 News app for iOS or Android
Bowersox said her team evaluates COVID-19 case data daily. Should they feel the need to extend the school closure, they will.
Bowersox said in a news release: 
"COVID-19 is being spread throughout the community in the number of daily cases and rates of positivity that have not been seen before. Outbreaks are linked to family gatherings on private property with people from outside of their household including sports parties, baby showers, and backyard gatherings.  In addition, through retail establishments and employment situations."
Racine teachers react
Since the start of the school year, teachers with the Racine Unified School District have continued teaching from their classrooms, connecting with students at home through webcams.
It was a plan that Angelina Cruz, president of Racine Educators United (REU), said was met with mixed approval.
"Some of (the teachers) do not feel safe within the buildings. Some of them feel safe and prefer to teach from their classrooms," Cruz said.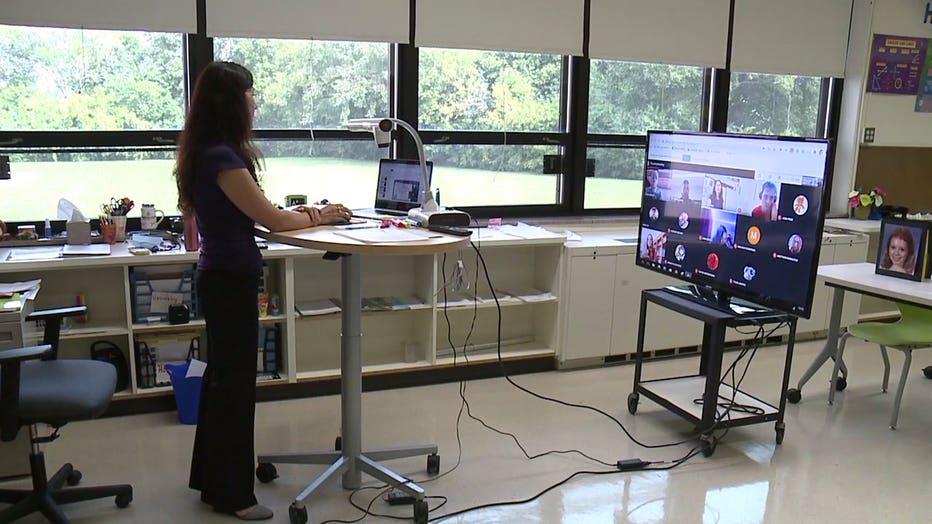 Elena Olive puts student photos on binders to fill her classroom at Walden High School in Racine
Racine teachers indicated in a news release that they are in full support of the Racine City Health Department's decision to move completely to virtual learning. Cruz cited positive cases just among faculty and staff who had been coming to school.
"I'm proud of our city health department for putting the health and well-being of the citizens of this city at the forefront of their decision-making," said Cruz.
REU also indicated it is working to help families adjust through online webinars and other outreach.
Statement from Angelina Cruz, Racine teacher and REU president:
"Racine teachers are committed to working with Racine Unified School District leaders to make sure remote learning continues to work well for students. The top priority must be keeping students and staff safe until the pandemic is under control. That's how we keep the community safe, too. This is a responsible decision, grounded in science and public health."
The Public Health order reads: 
Public and private K-12 school buildings within the boundaries of the City of Racine and the Villages of Elmwood Park and Wind Point shall be closed from November 27, 2020, through January 15, 2021, inclusive. This closure applies to all students, faculty, staff, and administrative personnel. Schools may continue to facilitate distance learning or virtual learning. Schools may continue to be used for Essential Government Functions, emergency services, building maintenance, and food distribution. 

Duration. This Order shall become effective at 12:01 AM, November 27, 2020. This Order shall terminate on January 15, 2021, at 11:59 PM. 
Questions about the orders can be directed to publichealth@cityofracine.org or 262-636-9201.