Whitefish Bay, Milwaukee police chases; man charged was out on bail
WHITEFISH BAY, Wis. - A Milwaukee man is accused of leading Whitefish Bay and Milwaukee police on separate pursuits in less than an hour on Feb. 6. 
Prosecutors say 21-year-old Tonnie Gregory was behind the wheel. Two squad car crashed, and a third was hit, as part of the ordeal.
According to a criminal complaint, Gregory was out on bail for a separate case when Whitefish Bay police saw him driving 51 mph in a 25 mph zone near Santa Monica and Lancaster. He was driving a blue GMC SUV.
SIGN UP TODAY: Get daily headlines, breaking news emails from FOX6 News
At Santa Monica and Henry Clay, police tried to stop the SUV. The complaint states Gregory briefly stopped before reversing and pulling forward in an attempt to maneuver past a police squad. He then sped off in reverse until there was an opening in the median on Santa Monica.
Police again tried stopping the SUV, but prosecutors said Gregory reversed and pulled forward again, tried to get past the squad, reversed in the wrong direction at 40 mph, nearly struck parked cars and caused other drivers to take evasive action.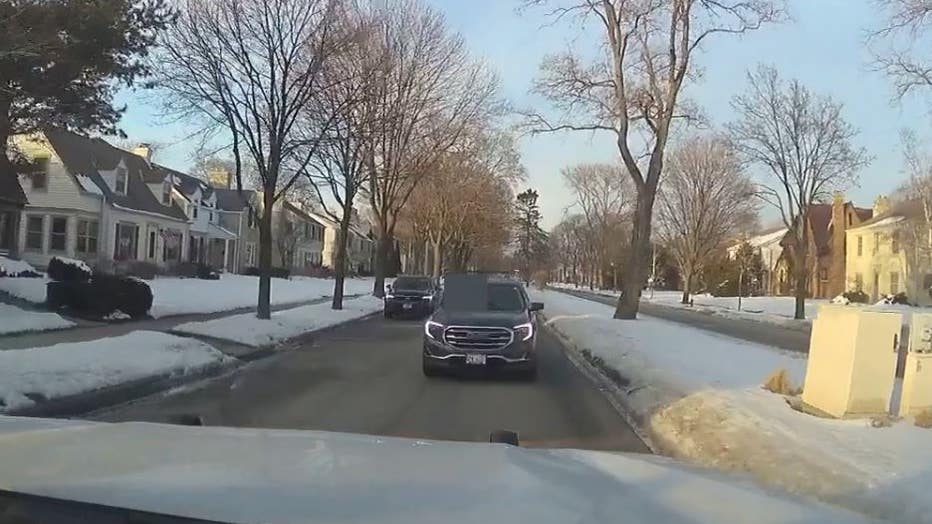 Dashcam video of Whitefish Bay police chase, Tonnie Gregory charged
The complaint states, after Gregory reversed over a median and hit a squad, officers positioned their vehicles for a high-risk traffic stop. 
An officer was able to grab onto the steering wheel through the open driver's side window while other officers pulled a passenger from the SUV. Prosecutors said Gregory pulled forward, and an officer – fearing he would be hit – drew his service weapon. 
"If you drive, you're going to get shot! Turn it off!" an officer can be heard saying. "Turn it off! You're going to get shot! You're going to get shot"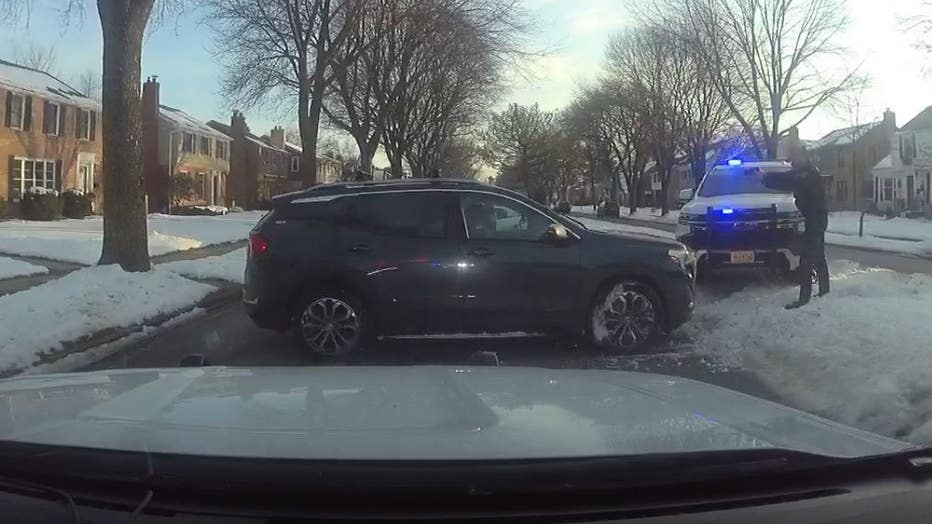 Dashcam video of Whitefish Bay police chase, Tonnie Gregory charged
Gregory then sped off, per the complaint. The Whitefish Bay pursuit was terminated when officers lost sight of the SUV. 
About 45 minutes later, Milwaukee police spotted the SUV near 71st and Hampton. Prosecutors say Gregory again sped away from officers. 
A Milwaukee police pursuit ended when Gregory crashed into a pole in an alley between 77th and 76th Streets. The complaint states his vehicle rolled over.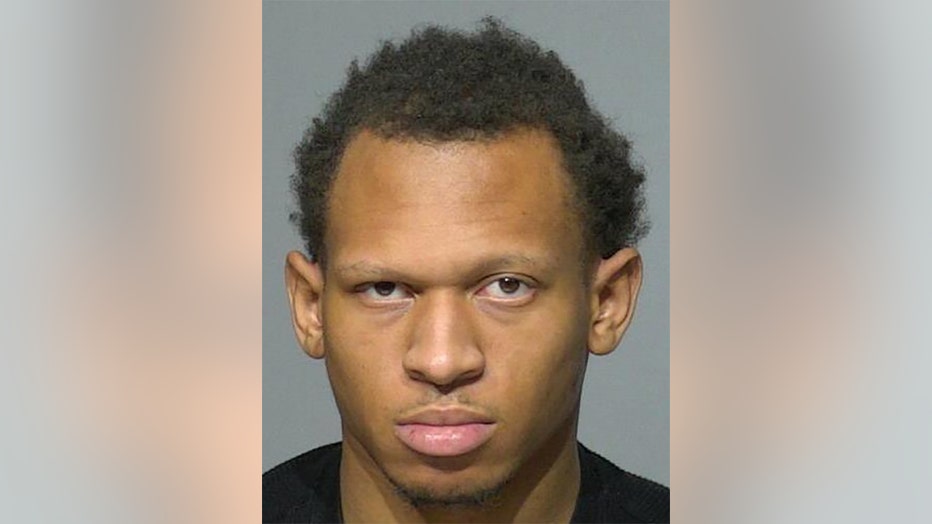 Two other squads also struck poles as the pursuit, which stretched 2.1 miles, came to an end. Prosecutors said it reached speeds of 80 mph – more than double the speed limit in the area.
After the crash, the complaint states Gregory took off running, scrambling through yards in the neighborhood near 77th and Kathryn, where he was eventually taken into custody. Prosecutors said he had THC and cocaine on him. 
Gregory was out on bail in a Waukesha County drug case in which he's also accused of resisting arrest, the complaint states.
FREE DOWNLOAD: Get breaking news alerts in the FOX6 News app for iOS or Android.
In all, Gregory is charged with:
Fleeing/eluding officer(s)
First-degree recklessly endangering safety
Misdemeanor bail jumping, two counts
Vehicle operator flee/elude officer(s) causing damage to property
Second-degree recklessly endangering safety
Resisting an officer
"This reckless driving in the community has to stop," said Court Commissioner Alexis Liggins.
Gregory made his initial court appearance in court Feb. 11. Cash bond was set at $20,000.