Speeding driver nearly hit Whitefish Bay officer before Milwaukee pursuit
WHITEFISH BAY, Wis. - Milwaukee police arrested a driver who almost hit a Whitefish Bay officer while speeding away late Monday afternoon, Feb. 6.
Police said an officer on patrol spotted a GMC speeding north on Santa Monica Boulevard shortly before 5 p.m., going approximately 50 in a 25.
The officer tried stopping the driver, but the driver sped off, blowing a red light at Henry Clay Street. The driver then tried to pull a U-turn to go south on Santa Monica but overshot the turn and started backing up, stopping in the middle of the intersection.
Police said the driver ignored the officer's attempts to stop the vehicle and drove in reverse on Santa Monica.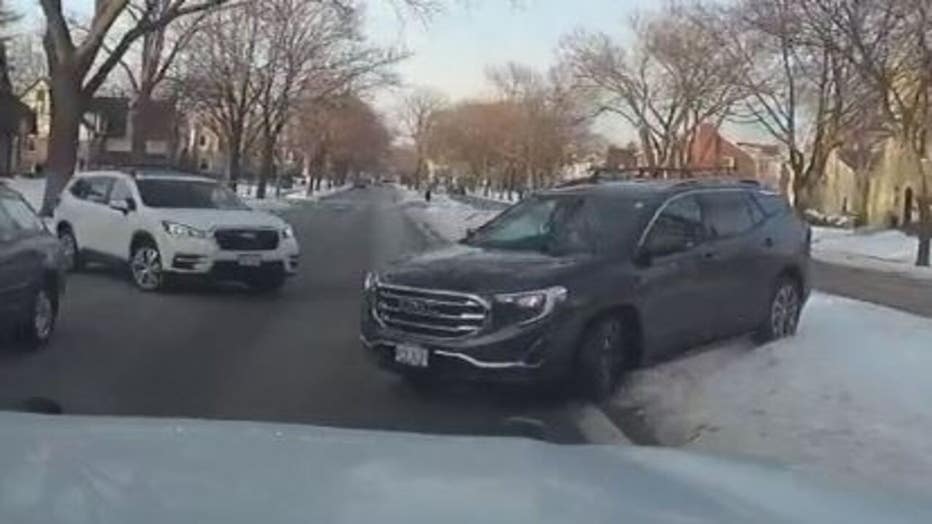 The driver tried turning around in the median but could not. Three squad cars surrounded the GMC in the median.
The passenger was arrested, and an officer was giving the driver commands to show their hands. Police said the driver ignored the commands and sped off again, speeding over the median and nearly striking an officer.
SIGN UP TODAY: Get daily headlines, breaking news emails from FOX6 News
The driver then went north in the southbound lanes and turned west onto E. Birch Street, and police lost sight of it.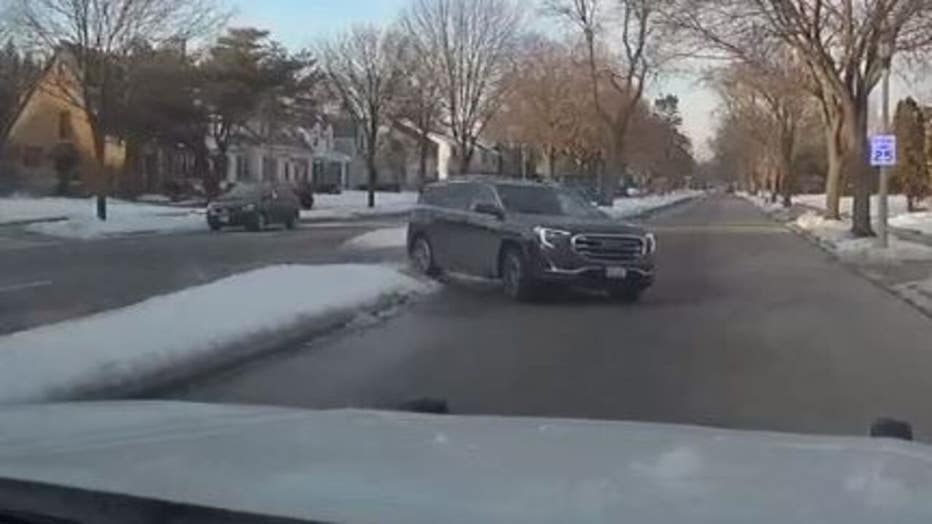 Milwaukee police later tried stopping the vehicle, and police said the driver took off again.
The pursuit by MPD ended in a crash, and the driver was arrested.