We Energies estimates power restoration to be finished Saturday
MILWAUKEE - We Energies continued work to restore power on Friday, Aug. 13 after Tuesday's storm left tens of thousands of customers in the dark.
On Friday morning, a company spokeswoman said power had been restored to more than 214,000 out of 225,000 who lost power since Tuesday's storms – around 98% are estimated to have power restored by midnight, a company spokeswoman said.
We Energies is working around the clock, setting Saturday afternoon, Aug. 14 as the goal to get the remaining 2% done. 
"This has been the largest mass restoration event in We Energies history," said Alison Trouy, We Energies spokeswoman. "We have crews working 16-hour shifts – literally been working non-stop since Tuesday night when the storm blew through."
By mid-day Friday, roughly 12,000 customers were still without power.
"It's possible that some customers that might have damage to their own electric equipment – they will have to get that checked out by an electrician before we can turn the power back on to them," Trouy said.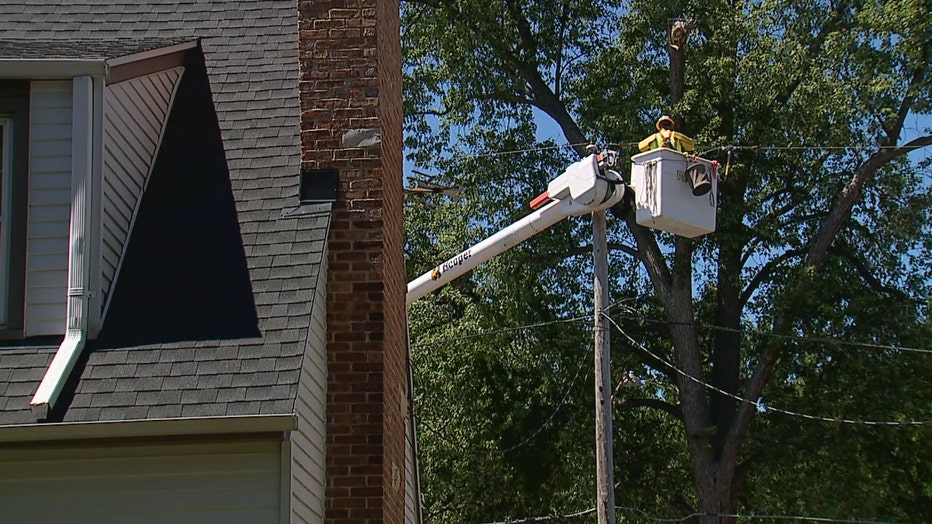 We Energies power outage restoration
Trees, some of which block roads or are tangled in wires, are part of the hold-up in finishing restoration efforts.
In Milwaukee, Department of Public Works crews, the fire department and the Milwaukee County Office of Emergency Management are working nonstop.
"We still have crews working around the clock. They are still working in critical priority level one – which we classify as trees on houses, trees on cars or trees blocking access," said Danielle Rodriguez, Milwaukee Department of Public Works director of operations.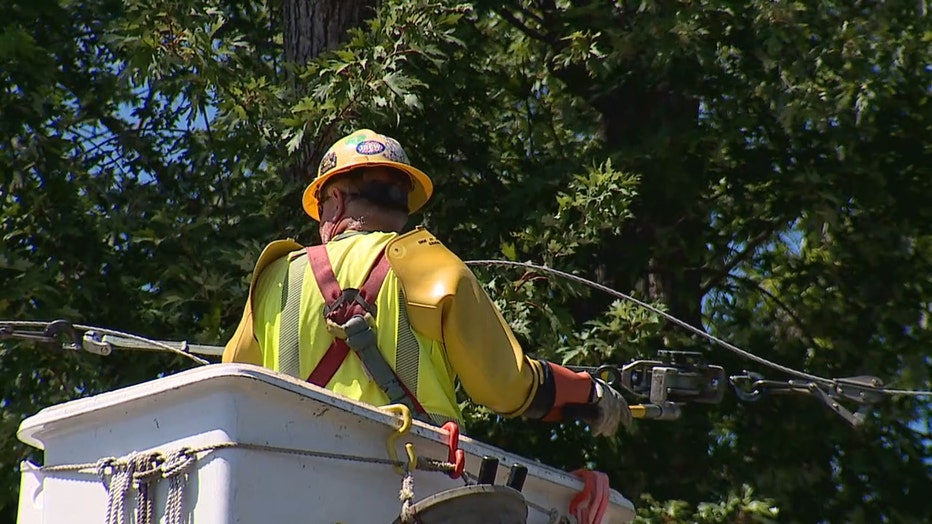 We Energies power outage restoration
All blocked public access should be restored by the weekend. Curbside branch pickup will start at 7 a.m. on Saturday. 
"It's very difficult with a widespread problem that doesn't have that visually spectacular cause of a tornado, it's harder to reconcile that with how much damage we are dealing with right now," MFD Chief Aaron Lipski said.
FREE DOWNLOAD: Get breaking news alerts in the FOX6 News app for iOS or Android
Milwaukee residents are urged to dial 211 if in need of resources during power outages. 
We Energies will assign crews to each individual outage until the power is back on for everyone. For the most current outage information, please visit the We Energies outage map.