Jackson Sparks funeral: Waukesha parade attack victim mourned
MUKWONAGO, Wis. - Honoring a life taken far too soon, hundreds gathered Thursday, Dec. 2 to pay tribute to Jackson sparks – the 8-year-old boy killed in the Waukesha parade attack.
At Brooklife Church in Mukwonago, mourners with heavy hearts said goodbye to a child who touched countless lives.
"I was born and raised in this city, it's a great city to be in. All those people who passed, that hurt," said Anna Brown.
SIGN UP TODAY: Get daily headlines, breaking news emails from FOX6 News
Walking through a growing memorial for the six people killed in the attack, Brown carefully placed a green bat next to the cross for Sparks.
The 8-year-old loved baseball and was loved by many who will keep his legacy alive. He was walking in the parade with his baseball team, the Waukesha Blazers, when he was hit by the suspect's SUV. He died two days later.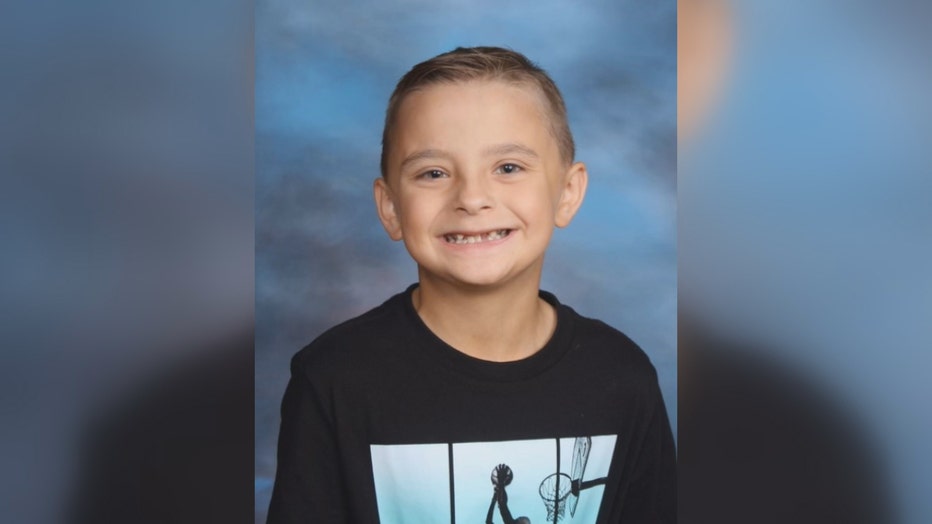 In an obituary, Sparks' family wrote: "Our sweet little boy is now under the care of Jesus." Children were encouraged to wear baseball jerseys to the service to honor Jackson.
"All the families, I just pray for them. What they must be going through, there is just no words – it's so hard," said Brown.
FREE DOWNLOAD: Get breaking news alerts in the FOX6 News app for iOS or Android.
From Sparks' elementary school to around the nation, many have rallied around the Sparks Family. Friday, people are encouraged to wear baseball jerseys to show their support; the "Jerseys for Jackson" campaign has gone viral.
"Something bad that happens at the hand of one person, there's a greater force here and good will always be there. You just have to, I guess, look for it," said Todd Ahrens.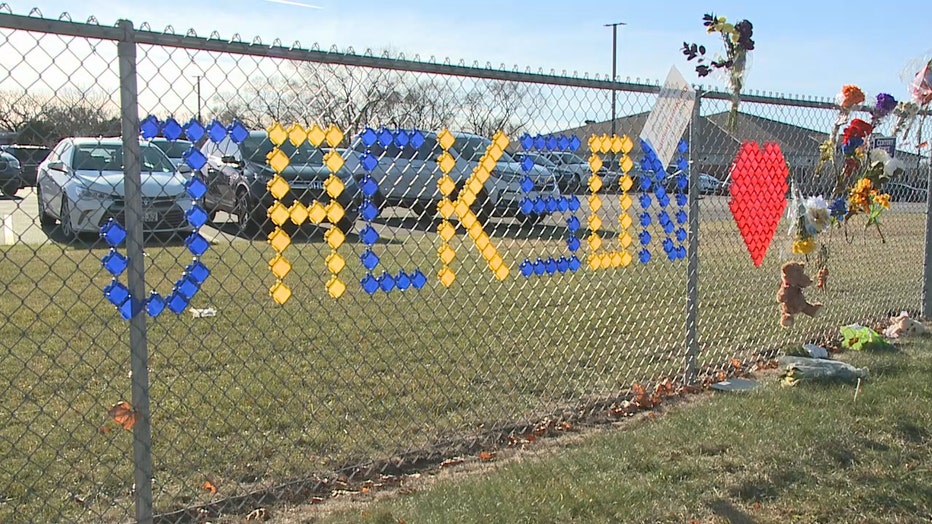 Message for Jackson Sparks outside his Mukwonago elementary school
The community is looking for comfort as a family grieves.
"I know it's going to be hard for them, but God will be with them and so will the city of Waukesha," said Brown.
From the moment Brooklife Church doors opened for visitation, the parking lot outside was full.
"We felt that it would be good for us to show our support, show that the community cares," said Andy Stekiel.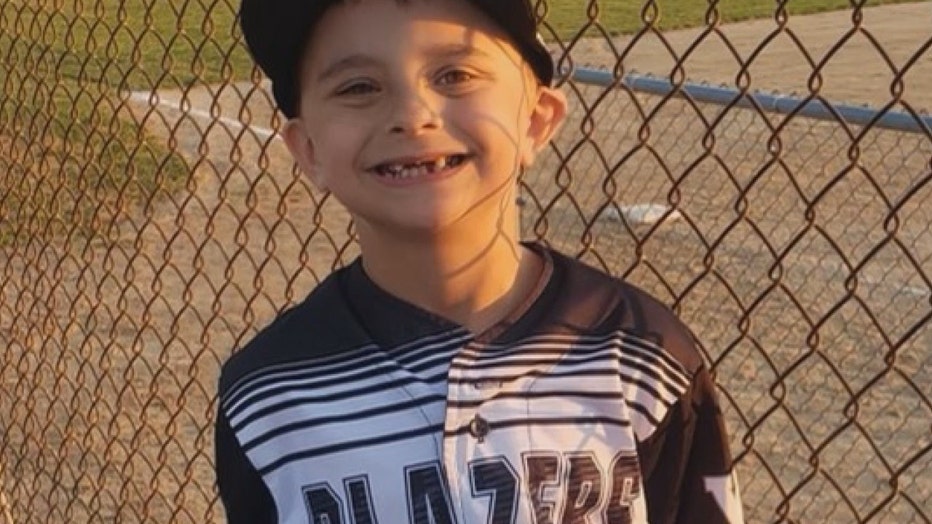 Stekiel and most of his Carroll University baseball teammates showed up in their jerseys, just as Sparks' mother requested. He said the Pioneers did not know Sparks, but did know they had to be there Thursday to support the family and the Waukesha Blazers.
"We want to show that the Waukesha community is…as a whole, we're gonna not let this define them," Stekiel said. "We want to show that there's still good people around, and we're gonna be here to help each other out, even if you don't know them personally."
Memorials continued to grow for the 8-year-old Thursday, including the one outside his elementary school and at the Veterans Park memorial in Waukesha.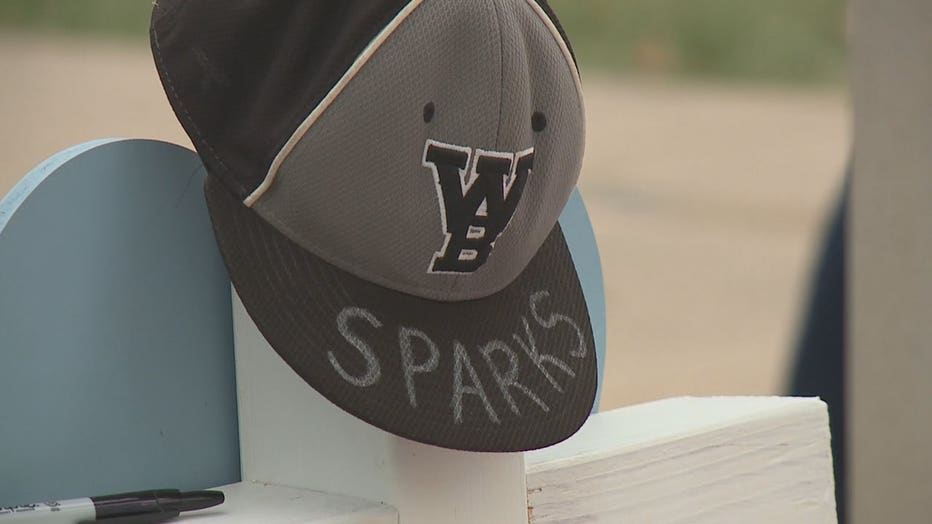 In lieu of flowers, memorials can be directed to the Waukesha Blazers memorial. Thursday, the team outlined how it will use the memorial funds raised in Sparks' honor: medical bills, mental health, a scholarship fund, player sponsorship and a parade victim memorial.
"Baseball is a sport I think can bring people together, and small community in Waukesha, it's the least we could do to come out and show our support," said Stekiel.
Public visitation Thursday ran until 7 p.m. Thursday, followed by the funeral. The 8-year-old will be buried in a private service Friday; that is when all are encouraged to wear jerseys in his memory.