Waukesha day care abuse case; more charges expected
WAUKESHA, Wis. - A Waukesha day care has been closed since September, but more child abuse allegations continue to surface.
In an email to FOX6 News, Waukesha County District Attorney Sue Opper said Tuesday that an investigation into The Lawrence School uncovered two additional victims.
Prosecutors said the woman responsible for hurting the children will be back in court next month with new charges.
SIGN UP TODAY: Get daily headlines, breaking news emails from FOX6 News
Police lined up outside The Lawrence School in Waukesha as parents picked up their children on Sept. 14. That day, the state suspended the child care center's license and, later, revoked it. 
At the time, police arrested four staff members. Only 48-year-old Heather Miller, an infant room teacher at The Lawrence School, was charged: one count of child abuse and one count of second-degree recklessly endangering safety.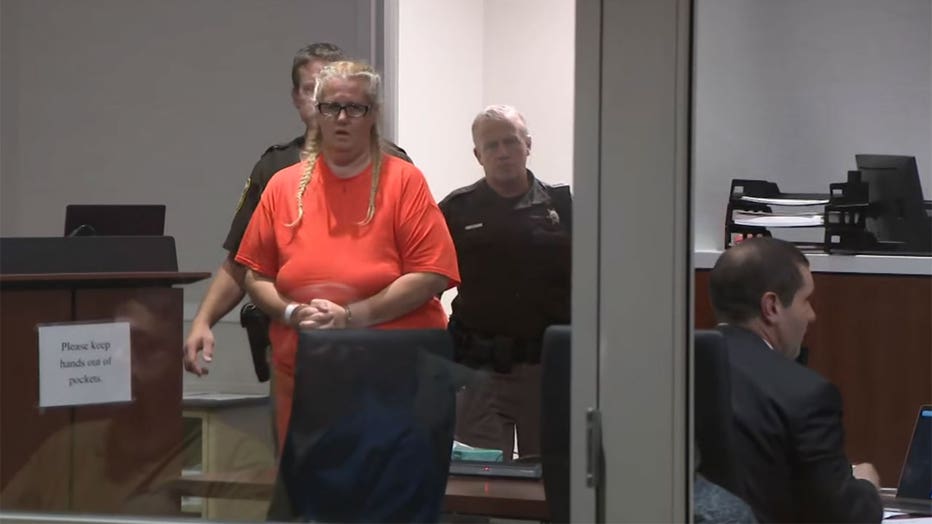 Heather Miller in Waukesha County intake court
Prosecutors claim Miller "set up mattresses" to "block cameras" and slammed a boy "face down into a crib." They allege the boy's "body bounced up and down" and Miller "held him down so hard" that he "struggled to breathe."
Prosecutors also say a witness told day care leaders, but they did nothing. Court documents say the witness later told the mother the boy wasn't safe around Miller.
FREE DOWNLOAD: Get breaking news alerts in the FOX6 News app for iOS or Android
The state found 19 violations, including failure to report suspected abuse and denying being aware of it. Police said The Lawrence School was operating at 150% over capacity. 
Investigators say they found a loaded, unsecured gun in the day care owner's unlocked office along with a bottle of prescription drugs – violations of state statutes to keep children safe. The state also says the owner failed to report flood damage that caused classrooms to be unusable.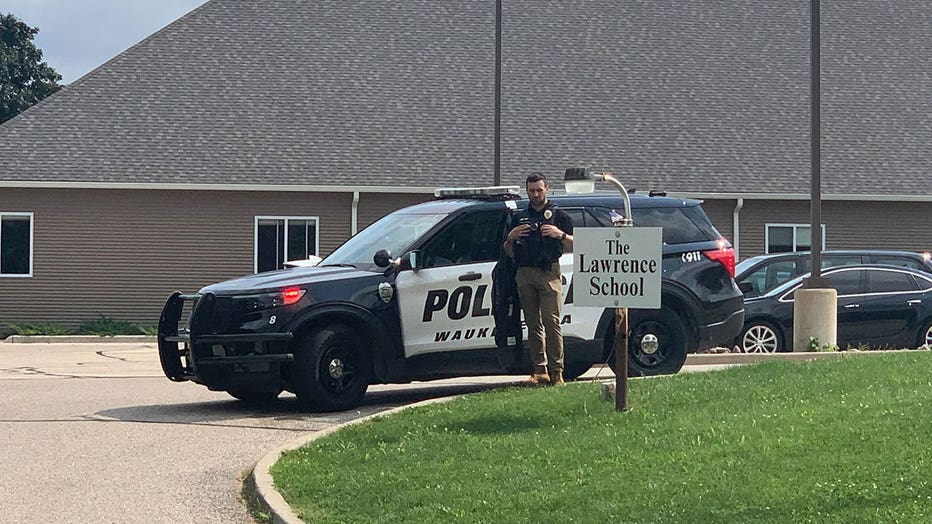 Investigation at The Lawrence School, Waukesha
Additional charges will be brought against Miller next month, Opper said, and additional charges against other employees are under review.
FOX6 called and emailed Miller's attorney for comment, even stopping by his office. The attorney never responded.
Wisconsin Department of Children and Families (DCF)
Jamie Keehn, DCF's deputy communications director, said the state regulatory agency for child care providers takes its responsibility to ensure the safety of children in regulated child care very seriously.
Services and procedures:
DCF conducts Child Care Background Checks on all caregiver and noncaregiver employees. During this process, the Child Care Background Unit at DCF conducts a check on prior child abuse and neglect concerns.
A thorough compliant investigation process.
Rules in Wisconsin Administrative Code DCF 250, 251, and 252 that specify appropriate child guidance and prohibited actions.
Child Abuse and Neglect Training every two years for all child care providers, including the child abuse and neglect laws, how to recognize abuse and neglect, and reporting requirements.
All child care providers are mandated reporters.
Required Abusive Head Trauma Prevention Training for those that work with children under 5 years of age. This training is offered for free on DCF's website.
Requirements for center policies and procedures for reporting suspected child abuse or neglect.
Inspections; both announced and unannounced.
Resources for families of children in regulated child care settings include:
Free Abusive Head Trauma Prevention Training
Other resources located at county agencies, local police departments and law enforcement agencies, other service providers, and DCF Division of Safety and Permanence
DCF also encourages parents to visit programs they are interested in, Keehn said. She said parents and guardians can tell a lot about a child care program by visiting the program before and by stopping in unexpectedly after the child is enrolled. Things to look for when visiting a program include:
Noise levels
Crying children
Whether there are televisions turned on all the time
Whether children seem engaged in meaningful play activities or are wandering aimlessly
Whether the child care providers are interacting with the children or are busy with other tasks
DCF has resources available to help parents choose the best child care option to fit their family's needs. The Child Care Finder is DCF's premier tool that allows families to search for high-quality regulated care in their community.
If families are having troubles finding care or need additional services for their child(ren), there are nine Child Care Resource and Referral Agencies across the state that can provide personalized assistance.
Parents who have been impacted by a closure and need assistance finding local, quality care can visit the Child Care Finder or contact their local Child Care Resource & Referral Agency by calling (888) 713-5431.